NCIS: LA Taught LL Cool J An Incredible Amount About People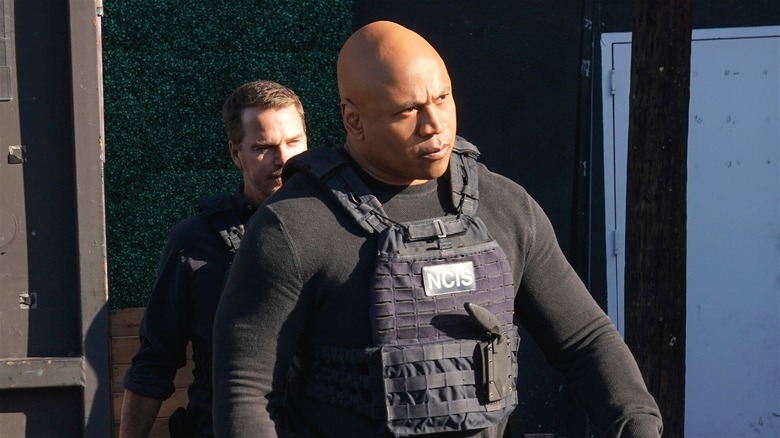 Sonja Flemming/CBS
It has been said that the streets can offer viable lessons to those that are willing to listen and adapt, and famous actor-singer LL Cool J has probably seen both sides of the fence, in part due to his career as a multifaceted entertainer. Originally, LL Cool J, born James Todd Smith, made a name for himself in the mid-1980s by becoming one of the first well-recognized rappers, and he signed with the Def Jam record label. From there, he released several popular songs like "Mama Said Knock You Out," "I Need A Beat," and "Doin' It," though it seems as if Cool J wasn't simply satisfied with making music.
These days, Cool J is probably best recognized from "NCIS: Los Angeles," where he plays the ex-Navy SEAL turned undercover agent Sam Hanna. As a spin-off of "NCIS," "NCIS: LA" allows Sam and his partner Grisha Callen (Chris O'Donnell) to get much more up close and personal with criminal elements, where they must survive with their cunning, street smarts, and charisma. Currently in Season 14, which will be the very last of the series, "NCIS: LA" has apparently imparted some real-life knowledge and skills to Cool J, which he explained in a recent interview.
LL Cool J learned to respect people and their differences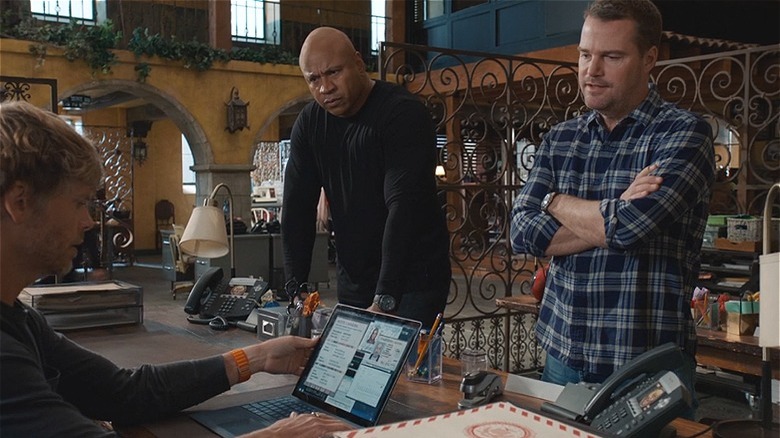 CBS
Speaking with ET Online, LL Cool J had a chance to recount many of his experiences and what he has learned after 14 seasons of "NCIS: LA" and well over 300 episodes. Of course, when one spends this kind of time on a television show, there has to be some kind of takeaway, and Cool J definitely learned a thing or two about humanity in the process. Cool J explained to the aforementioned publication that he has experienced many different cultures, professions, and hobbies by traveling and crafting the show, and that since he was working with different kinds of people every day, he learned.
Cool J continued, "You learn that people are people. You learn that people are human and all of those unconscious bias that you have that makes you hesitate to embrace certain types of people, all that falls away because you realize everybody's the same. It's different, but we the same, you know what I'm saying?" The rapper-actor also explained that playing Sam for this many years has had an impact on his real life, and said that he appreciates the way Sam uses tactical thinking in his approaches. This aspect of Sam, as well as the character's humanity, will stick with Cool J even after "NCIS: LA" wraps up, adding that he will always love the character of Sam and will have no qualms about returning to the role should "NCIS" come calling once again.