Paul Rudd Understandably Felt Like He Didn't Belong In The Friends Finale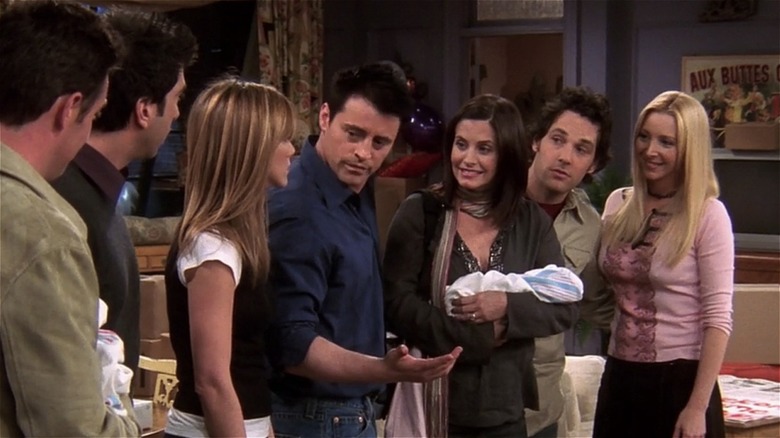 NBC
Paul Rudd may be saving the world in his capacity as the humorous, shrinking Ant-Man, but we can't forget his roots. Starting his career decades ago in some of his best on-screen performances such as "Wet Hot American Summer" and "Clueless," Rudd has no shortage of hit appearances under his belt. One of his most notable came in the form of the sitcom juggernaut, "Friends." Though not as prominent as the six main stars, Rudd became integral to the cast when he arrived in Season 9 as Mike Hannigan. With most of the Friends paired off romantically, the only character that needed a definitive romantic resolution was Phoebe (Lisa Kudrow).
Mike swooped in as only a suitor for Phoebe could — completely by accident. After failing to set up a blind date for Phoebe, Joey (Matt LeBlanc) finds a match by simply yelling for anyone named Mike in a park. The two lovebirds meet, and the rest is history. But even though Mike and Phoebe eventually get married in the final season, and he is accepted among the Central Perk community, Rudd felt that he was out of place in the final episode.
He wasn't part of the core group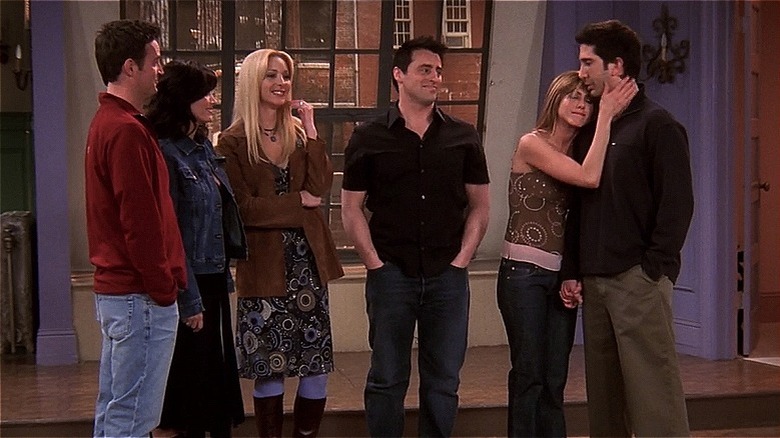 NBC
In true Paul Rudd fashion, he can't help but joke that he wasn't a core character in "Friends." And while we may all love his comedic stylings and the fact that Phoebe had a happy conclusion at the end of the series, it isn't hard to argue with. Mike and Phoebe get married in the middle of the final season, leaving the rest of the show and finale open for the emotional farewell that was years in the making. The six titular friends went through a decade of experiences together, while Rudd only came on in the end. He admitted as much when he spoke to Heart about his role. Not sure how many episodes he would be signed on for, Rudd explained that he felt out of place when he appeared in the "Friends" series finale.
"I was in that last episode and I just thought, 'I shouldn't be here. I'm getting a front-row seat to things I'm not supposed to see,'" Rudd recalled. "They were all crying, it was all emotional." Though he was included and a valued part of Phoebe's life, he couldn't identify with the years of memories the rest of the characters had shared. His presence didn't hold the same weight that it did for the rest of the cast. In many ways, he almost felt like an intruder, saying: "I just want to sit back here and not get in the way."