Celebs' Busy Schedules Sometimes Make Them Pass On Family Guy Cameos (Despite The Quick Process)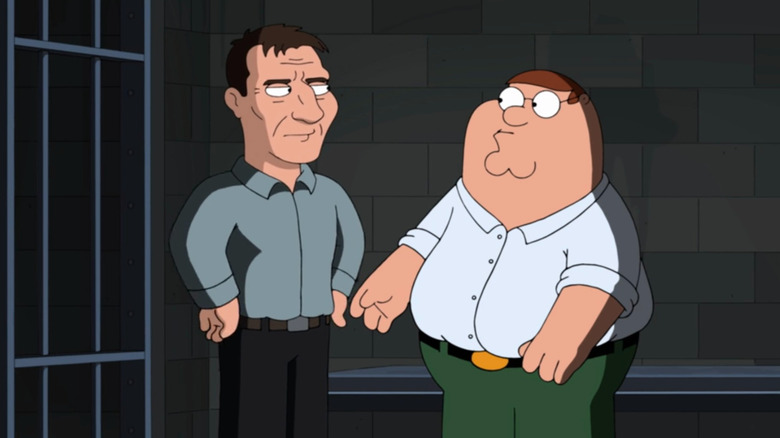 20th Century Television
"Family Guy" may not quite be for everyone in the family, but that doesn't put a dent in its fanbase. From its humble beginnings in 1999, Seth MacFarlane's animated creation has given audiences plenty to laugh — and stare on in shocked disbelief — at, as its harder-edged, raunchy form of satirical comedy has only evolved throughout the years. And even if the show has had its fair share of complaints from rightfully offended groups, fans at this point are more or less used to such deep-cutting jabs.
But it's not only various groups that "Family Guy" pokes fun at, but also pop culture as a whole. Considering the series' purpose of satirizing American life and its creative teams' obvious love for pop culture from various eras of entertainment, it should be no surprise that celebrities are often at the butt of many of the show's jokes. And to add salt to the open wound, it's not uncommon for the real actors to voice their respective personalities — no matter how hard-hitting the joke. No, it's not self-deprecating wisecracks that turn celebrities away, but a more relatable issue that requires no fame or fortune to understand.
Many celebrities are simply too busy to record a few lines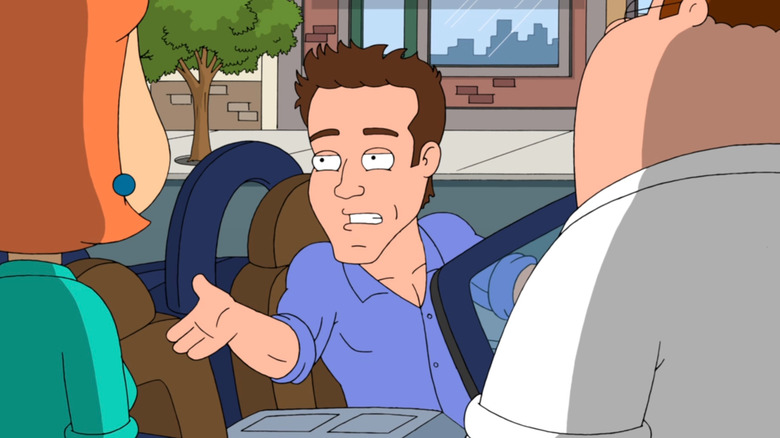 20th Century Television
Over the course of its ongoing over 20 season run, "Family Guy" has seen its fair share of celebrity cameos, oftentimes as exaggerated versions of themselves. From Ryan Reynolds to Betty White to the entirety of KISS, there's no shortage of famous voices you might be surprised to hear pop up on the series. But that doesn't mean the show's creators are always guaranteed an expansive catalogue to choose from. 
In a 2021 Awards Watch interview with "Family Guy" casting directors Christine Terry and Jackie Sollitto, the two are asked if there are ever instances where a celebrity refuses a role. Terry responded, "Oh, yeah, a lot of it depends on what the content is. Some people don't get the joke. Other people, they'll say no, because they're crazy busy." But while understanding how difficult it can be for some to make it to the studio, Terry similarly points out that their process isn't an especially lengthy time commitment. "It never takes more than ten minutes, a lot of times, to do this stuff ... Some people have a really hard time justifying that ... and we totally understand."
It may be shocking to learn that so many celebrities cannot even spare 10 minutes, but that's just the hectic high-profile lifestyle. But it seems celebrities will have plenty of time to appear on "Family Guy," as the show has officially been renewed for a 22nd and 23rd season.