Criminal Minds Showrunner Opens Up About Garcia's Romantic Future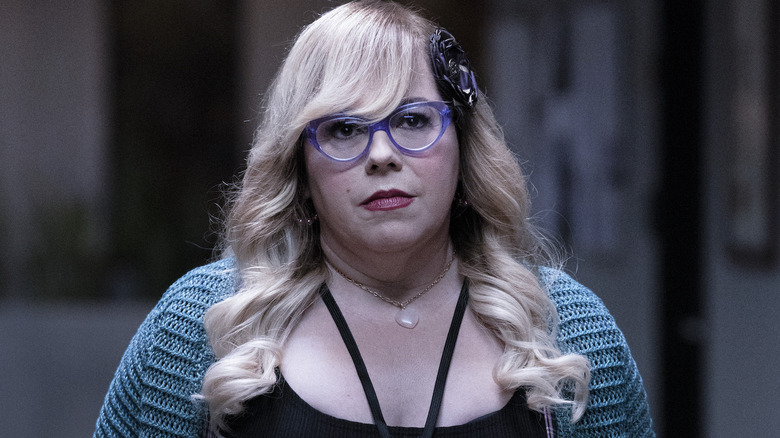 Michael Yarish/Paramount+
One of the staples of "Criminal Minds" has been Penelope Garcia. Played by Kirsten Vangsness, Garcia is a member of the Behavioral Analysis Unit who's a tech wizard. She has been on over 300 episodes of the show and its continuation series, "Criminal Minds: Evolution."
Garcia's love life has weaved its way in and out of the series during its run. Her first relationship came with fellow technical analyst Kevin Lynch (Nicholas Brendon). The relationship was serious enough for Lynch to propose to Garcia in the show's 7th season, causing her to turn him down. Garcia also rekindled an affair with Sam (Stephen Simon), an old flame from before the show's run, and the Season 15 finale (the series finale at the time) saw fellow agent Luke Alvez (Adam Rodriguez) ask Garcia out.
In "Criminal Minds: Evolution," however, Garcia got into a romantic entanglement with Tyler Green (Ryan-James Hatanaka), an informant who was helping the team in their attempt to apprehend the serial killer Elias Voit (Zach Gilford). Their relationship ultimately came to an end when it came to light.
Erica Messer, the "Criminal Minds: Evolution" showrunner, spoke more about what Garcia's romantic future might hold. 
Messer revealed a love triangle is in Garcia's future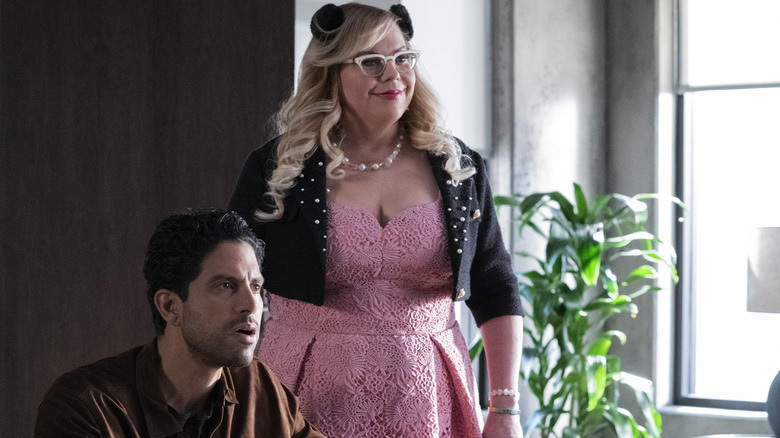 Bill Inoshita/Paramount +
In an interview with TV Insider, showrunner Erica Messer was asked about the love life of BAU team member Penelope Garcia. Messer noted that the relationship between Garcia and Tyler Green was initially set up to be antagonistic, but things took a different turn instead, to the point that not only do the two have feelings towards each other, but they tried being in a relationship as well.
Messer added that Green would be returning to the show as well, causing Garcia to question her feelings, as well as her decision to end things with him. However, Green is not the only complication, as Luke Alvez (Adam Rodriguez) is still part of the team, and his chemistry with Garcia is still very present. This sets the stage for a love triangle, with Garcia in the middle of it.
Messer also pointed out that having two exes working together is not something that had happened on the show before, because writers have previously avoided having characters on the team get into relationships with each other. Thus, the way Garcia and Green react to each other provides fertile new grounds for the writing team to explore, going in a direction the show previously hadn't gone in before.