Joe Gatto's Favorite Impractical Jokers Bit Will Never Be Seen (To Save A Marriage)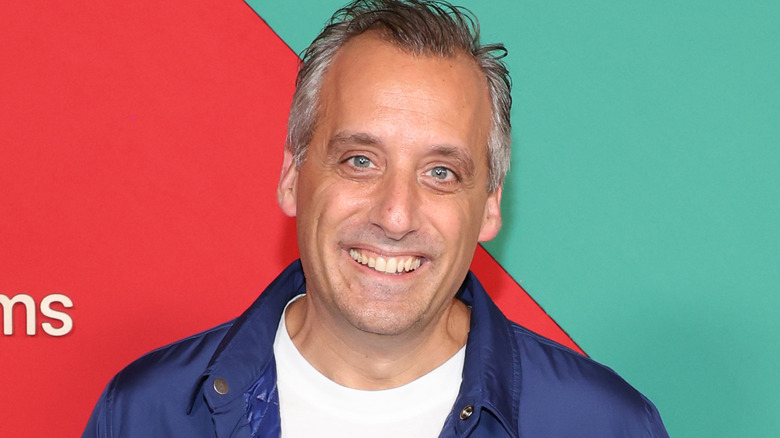 Cindy Ord/Getty Images
In late 2011, truTV unleashed one of the funniest and what would eventually become one of the most popular shows in history. "Impractical Jokers" centers on a group of lifelong friends who are more than willing to go above and beyond to embarrass each other in the wildest ways possible. If one thing has become incredibly apparent as it has aired over the past decade-plus, it's that the show's shenanigans are like a tornado. If you're not careful and you happen to be where an episode is being filmed, you could get caught up in the chaos yourself. 
Of course, Sal Vulcano, Brian "Q" Quinn, Joe Gatto, and James "Murr" Murray's antics amount to little more than mild confusion or even entertainment for those caught in the crossfire. In most cases, these situations lead to extreme embarrassment for the specific "Impractical Jokers" cast member in the hot seat, depending on what their companions try to get them to do or say. However, that's not to say that in the years since the program debuted that challenges of this variety haven't put unsuspecting members of the public in uncomfortable binds.
For evidence of this, just ask "Impractical Jokers" alum Joe Gatto, who never got to see one of his favorite bits reach the small screen for the sake of the marriages of those involved.
The Impractical Jokers have unintentionally caught some cheaters on film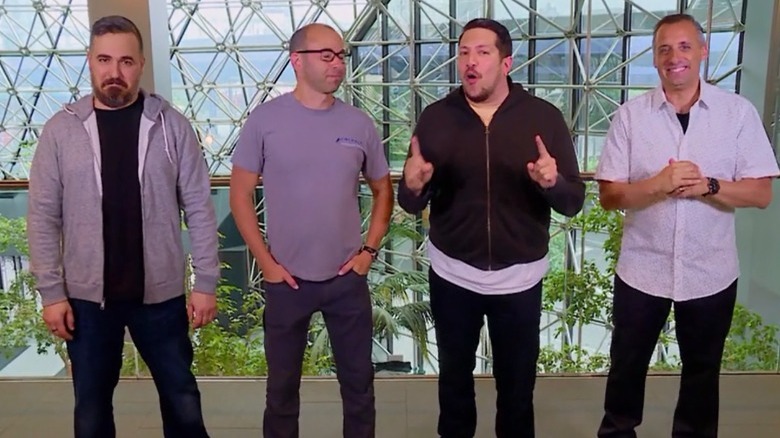 truTV
During a chat with Jason Nash on the "All Good Things Podcast," Joe Gatto recalled the story of one of his favorite bits that couldn't make it to television. "I got a guy to hide in a full armoire with me, and we had a whisper fight in it, and it was phenomenal. And he was like, 'Dude, it was so funny. I love it.' He's like, 'But I'm married. This is not my wife. I can't.' So he wouldn't sign," he said, and without signed documentation giving truTV the permission to air it, it legally couldn't appear on "Impractical Jokers." As it turns out, this is far from the first time Gatto and his co-stars have caught cheaters while filming in IKEA.
It had to be pretty disappointing to let such a lightning-in-a-bottle moment go, but at the end of the day, rules are rules. Gatto had no choice but to let the bit go, never to be seen by "Impractical Jokers" fans. Thankfully, there are so many other priceless moments from the series out there to enjoy, it's not too sad to miss out on this one. Highlighting this, Gatto — who departed the program in early 2022 — told the Atlanta Journal-Constitution, "'Impractical Jokers' was a nonstop machine of craziness. I did more than 300 episodes over 10 years." With that much material out there, putting together an entertaining highlight reel would prove no difficult task.
At this point, "Impractical Jokers" is a television staple. Even with Joe Gatto gone and no choice but to leave some hilarious bits on the cutting room floor, it continues to pump out memorable moments left and right.