Rupert Grint Turned To Horror Following Harry Potter Thanks To His Fear Of Death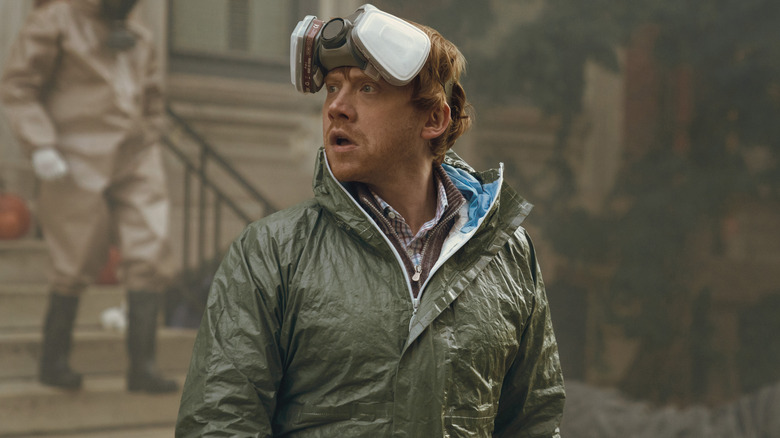 Apple TV+
Rupert Grint became one of the most famous actors in the world after his charming role as Ron Weasley in the "Harry Potter" series. For 10 years, he brought the character to life alongside Daniel Radcliffe as Harry Potter and Emma Watson as Hermione Granger in the deadly battle against Ralph Fiennes' Lord Voldemort. When the blockbuster franchise finally concluded in 2011, Grint surprised the world with his unexpected choices — including when it came to his career.
Not only did the well-regarded actor play Ron in all eight films, but he also reprised his role for the theme park and voiced his video game counterpart. After spending so much time in the character's shoes, Grint claims he practically became him toward the end of "Harry Potter." So it's more than understandable that the actor would desire a change of pace. In 2019, he went from making us laugh to making us scream as he started working with some of the most renowned names in horror, from Guillermo del Toro to M. Night Shyamalan.
It's not like "Harry Potter" is entirely devoid of scary happenings — there's danger around every corner, from trolls, werewolves, and giants to Dementors, Death Eaters, and the Dark Lord himself — but to embrace full-on horror seems surprising on the surface. The "Harry Potter" star has a solid reason, though.
Working in horror helps Grint conquer his fears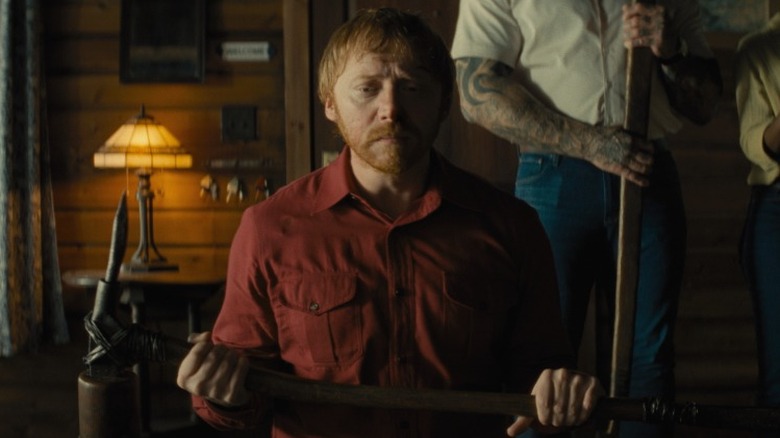 Universal Pictures
Rupert Grint's unexpected leap into horror has arguably resulted in some of his best roles yet, partly thanks to the twist-loving director M. Night Shyamalan. Grint worked with the acclaimed horror visionary on the Apple TV+ series "Servant," as well as the apocalypse film "Knock at the Cabin." Both handle death in their own regard, which forced Grint to confront his fears as a new dad.
In an interview with Bustle, Grint dived into how working in the dark genre actually helped him tackle these fears. "I do have a bit of a fear of death," he said. "And this has made me face it a bit. I don't think I've fully worked it out just yet, but there's something therapeutic about these roles as well, I guess. Demystifying." Pulling back the curtain certainly helps make things less scary, much like casting "Riddikulus" on a terrifying boggart in "Harry Potter."
Grint also observed an interesting connection between the new characters he's played since he originally portrayed the daring Gryffindor: "I'm drawn to a hidden vulnerability. A bit broken, damaged people. At the moment, it seems to be what I'm doing." One could argue there's still a bit of Ron in there. The talented actor surely has a knack for these characters as evidenced by his thrilling new roles.