Doc Farrow Appreciates Young Sheldon's Family-Like Set Environment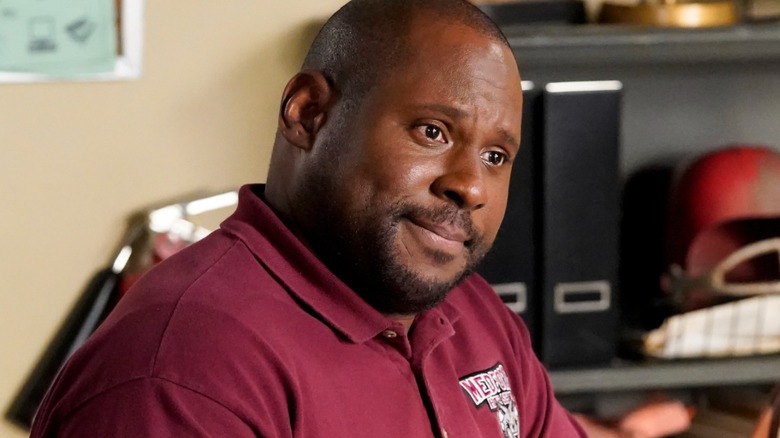 Robert Voets/CBS
Aside from chronicling the early life of its title character, "Young Sheldon" is predominantly about family. The Coopers are at the core of the show, which takes the various dynamics within the family unit and puts them on full display for audiences to see. As a result, the likes of Missy Cooper (Raegan Revord, who has a special connection to her stuffed dog, Snowflake) and Meemaw (Annie Potts) have become viewer favorites. However, the Cooper clan isn't the only group of characters to receive plenty of attention from fans. Much of the supporting cast has made waves with them, too.
Throughout its run so far, "Young Sheldon" has successfully added a number of ancillary players to its character roster. John Sturgis (Wallace Shawn), Hubert Givens (Brian Stepanek), and more have left their mark on the show, and Wayne Wilkins (Doc Farrow) is no exception. Introduced in Season 1, the Medford High School physical education teacher and football coach quickly falls on hard times. He finds out his wife, Darlene (Julia Pace Mitchell), is cheating on him, and he doesn't take it well. Nevertheless, after a period of depression, he does his best to return to his school duties with his friend, George Cooper Sr. (Lance Barber), at his side.
Even though Coach Wilkins has a rough go of it on "Young Sheldon," Doc Farrow has only positive comments to share about the set, describing the environment as familial.
Farrow finds the Young Sheldon set comforting no matter the occasion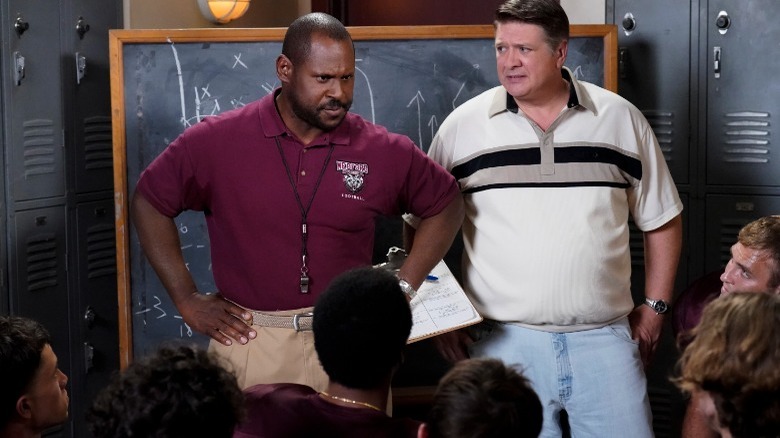 Robert Voets/CBS
In an interview with Houston Press, Doc Farrow discussed his "Young Sheldon" set experience and detailed what he's enjoyed most about the gig behind the scenes. 
According to him, the camaraderie on the set feels almost like everyone working on it is part of a big family. He explained to the publication, "I've found I'm really someone who comes alive when I'm on set, and I really enjoy and soak it up. But I get really excited and warm and wonderful, and when I did get the job on 'Young Sheldon,' [...] it just became more of a family-like environment. I mean, I'm not there everyday, I'm averaging like six shows a year. But it's still like, 'Hey how you doing, how have you been?' You get those chances to build up those relationships over time." 
Farrow went on to mention that even when he's around for one-off shooting days, everyone on set still makes an effort to keep things comfortable.
Building on Farrow's point, Annie Potts has also shed some light on the closeness of the "Young Sheldon" cast from her own perspective. During a 2018 conversation with Variety, she talked about how the show had caused her and Sheldon Cooper actor Iain Armitage to grow close. Not only would they bond on set, but their houses weren't far, so they struck up a friendship in day-to-day life, too. So by multiple accounts, it seems like the "Young Sheldon" set is a great place to work. Hopefully, the tight knit cast and crew will have the chance to continue working together for years to come.