What Episode Of Shameless Did Shanola Hampton Direct?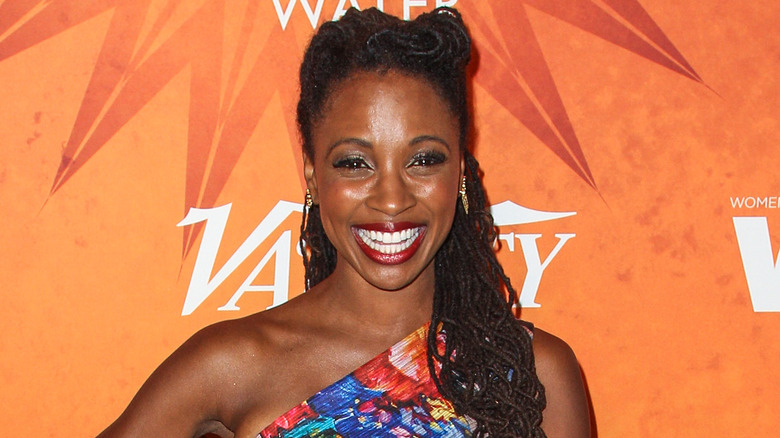 Press Line Photos/Shutterstock
As Veronica Fisher on Showtime's "Shameless," Shanola Hampton has been the Gallagher's friend and neighbor since the beginning, keeping us glued to the screen with her adventurous, blunt, and fiercely loyal personality. Between throwing Frank (William H. Macy) off a bridge for ruining Fiona's (Emmy Rossum) wedding, to encouraging her partner, Kevin (Steve Howey) to have sex with her mother so they could have a child with both their DNA, there wasn't much anyone could say or do that would make Veronica blink an eye.
Hampton described her time on the show as "Amazing. It's been life-changing, truly. To be able to dive into a role and watch it evolve and grow for 11 seasons, and it's such a rarity to have that opportunity to play a character for so long," she told Good Morning America. "It's been really, really a gift, truly."
While some actors are satisfied just dealing with memorizing lines and scenes that come with being on an ongoing television series, by the final season, Hampton decided she wanted to try her hand at directing. While you'd think the first-time director would get something easy, she ended up directing one of the more action-packed episodes, and loved it.
She directed season 11, episode 8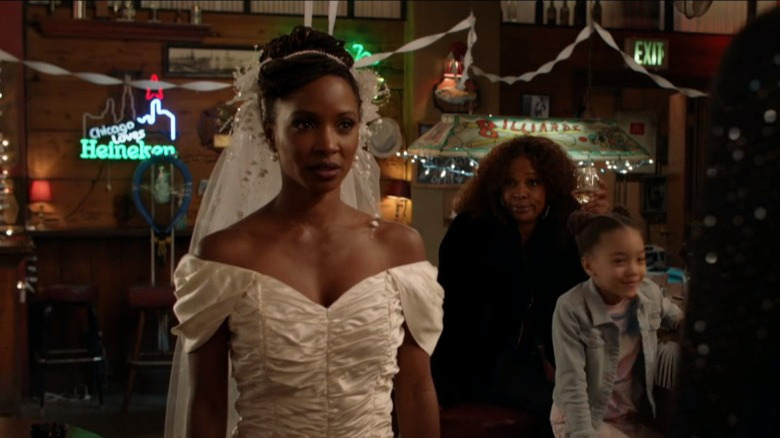 Showtime
When Shanola Hampton says that the "Shameless" episode she directed had "everything," she's speaking pretty accurately. "I got to kill a character, one of our main characters — Terry Milkovich — with a bag over his head; I got to direct my wedding, which was the perfect closure to Kev and V and so that was an honor to do; and a car crash," she told Good Morning America about "Cancelled," the season 11, episode 8 she directed.
Hampton appreciated that she was given juicy material for her first directing job, something that she felt equipped to handle after her many years working with the cast and crew. "It was really a pleasure to go from where I started on the show, to end as a director in the final season," she said. "What a gift."
At the core of the episode was family, as usual. The reason Carl (Ethan Cutkosky) crashed his car into a parked car was that Kev and V are family, and he wasn't going to risk them getting in trouble with the Vice detectives. While season 11 as a whole is considered one of the weakest "Shameless" seasons, Hampton's episode is considered one of the best by fans, with a 7.9/10 rating on IMDb.