Ant-Man 3 Kicks Off Phase 5 (But Some MCU Fans Still Don't Know Phase 4 Ended)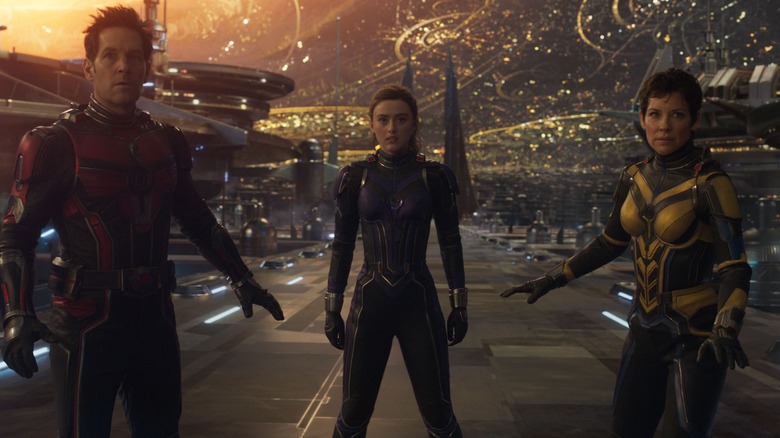 Marvel Studios/Walt Disney Studios Motion Pictures
Marvel Studios is the theme park that keeps expanding, but fans just don't know what part of the ride they're on. 
To make things easier to digest (from both a creative and spectator perspective), Marvel architect Kevin Feige has divided up his cinematic universe into several Phases. Each Phase typically introduces brand new characters, expands on existing ones, and features a narrative arc for the larger cinematic universe, with the Phase wrapping up with a major event or sense of finality.
Some fans, however, are surprised to learn that the Marvel Cinematic Universe has already kicked off Phase 5. With the release of "Ant-Man and the Wasp: Quantumania," the MCU officially entered its fifth Phase, starting a new chapter in the larger Multiverse Saga. The problem for fans, both hardcore and casual, is that they're unaware Phase 4 wrapped up with 2022's "Black Panther: Wakanda Forever." "Is Phase 4 over?" asked Reddit user u/NeoNoireWerewolf in a thread discussing the "Ant-Man" threequel's reviews. "I honestly couldn't tell since it seemed like it didn't build to anything. Seems like a season finale with no climax."
Ryan Coogler's "Wakanda Forever" may have been an intimate, heavy-hitting story for those in Wakanda, but its events didn't seem to have larger consequences for the MCU as a whole. "What's setting apart these phases?" asked another Marvel fan, pointing out that Phase 4 didn't end with a bang. "Phase 1-3 were set apart by the 'Avengers' movies. It just seems arbitrary now." With Phase 4 seemingly over with little to no fanfare, MCU fans are debating what impact Phase 5 will have on the franchise.
Marvel fans are struggling to see the vision for Phase 5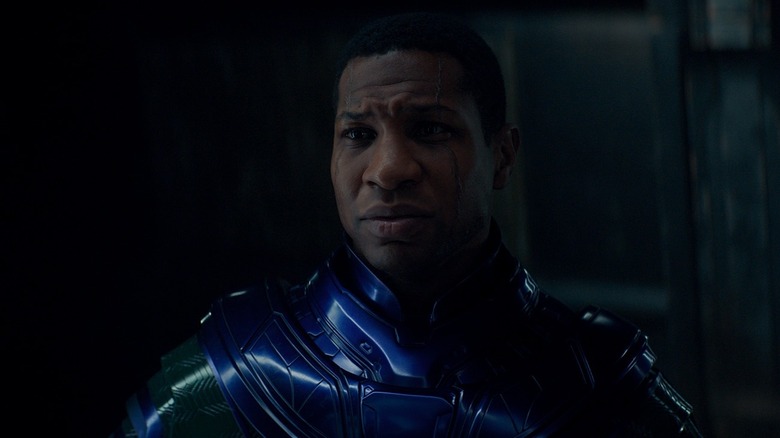 Marvel/Walt Disney Studios Motion Pictures
While previous Marvel Phases did end with "Avengers" films, audiences shouldn't expect a team-up film until 2025's "Avengers: The Kang Dynasty," which will be a part of Phase Six. This prospect is certainly worrisome to fans, who are unclear about the direction the franchise is going in. Phase 1 to 3 ended with a clear indication of what was next with the MCU, and that doesn't seem to be the case with Phase 4 wrapping up with no sense of finality or conclusion. "It doesn't feel like [this phase] is building to anything. At least Thanos and the Infinity Stones [were] sprinkled throughout to show an escalation," said one fan on Reddit.
Kang (Jonathan Majors), who is the franchise's brand-new big bad, was first introduced as a variant in the Disney+ series "Loki," with "Quantumania" set to be his major debut as a villain. While Majors doesn't want his time-traveling menace to be compared to Thanos, it's hard for fans to not see how Marvel wants to replicate the success they had with the Titan. User u/Alexexy says that Phase 4 and the third "Ant-Man" are building up to "The Kang Dynasty" but "the threads are really bare at the moment."
While many are legitimately hopeful that the MCU will find a solid direction with Phase 5, others are more pessimistic, suggesting that Phase 3, which featured "Black Panther," "Infinity War," and "Endgame," was lightning in a bottle. "It was so good that I think it just scrambled everyone's perception of what the MCU really was," wrote u/ShadyIntentions. "Every other phase besides that one has been either below average or average in my opinion."