MCU Characters We Want To See Take On Kang In Phases 5 & 6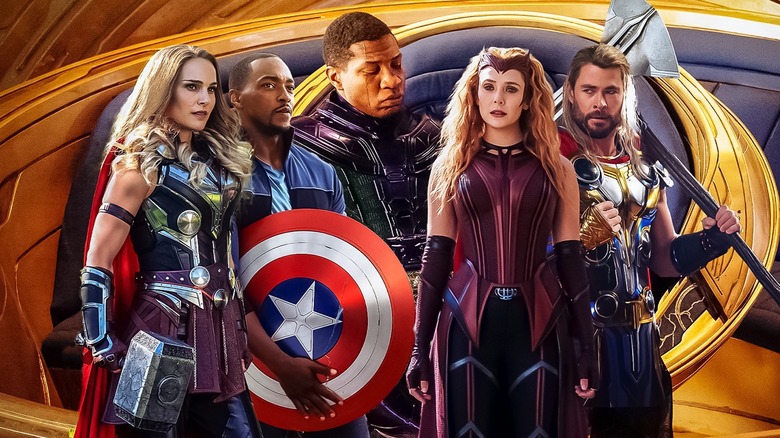 Static Media
This article contains spoilers for "Ant-Man and the Wasp: Quantumania."
"Ant-Man & the Wasp: Quantumania" is finally out, meaning fans of the Marvel Cinematic Universe are getting to witness the formal introduction of Jonathan Majors as Kang the Conqueror, the next Thanos-level threat in the film franchise. Majors previously made his MCU debut in the first season finale of "Loki," as the Kang variant known as "He Who Remains," who warns Loki and Sylvie about the disastrous multiversal consequences of killing him. Paul Rudd's Scott Lang will be the first Avenger to face these consequences, but certainly not the last.
Throughout Phase 4, Marvel Studios introduced fans to new heroes poised to become the future of the Marvel universe, as well as previous heroes embarking on new, dangerous adventures. By the time Phase 6 rolls around and Kang makes his appearance in "Avengers: The Kang Dynasty," the time-traveling conqueror will likely have brushed shoulders with many of our favorite Marvel heroes, for better or for worse. 
In the comics, Kang has quite the history of forming rivalries with much of the Marvel universe, from the Fantastic Four's Reed Richards to Latverian ruler Doctor Doom and even the X-Men. But there are plenty of other heroes who would make for fascinating foes to a villain like Kang. Some of them may be the best choices to match Kang's power level, while others will find themselves way out of their league. 
Doctor Strange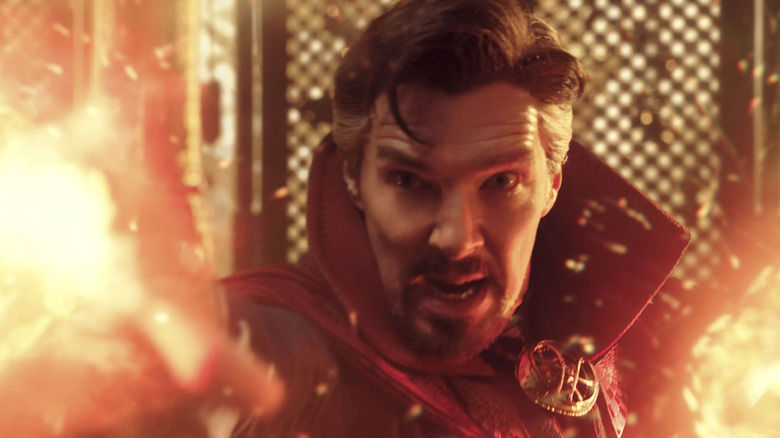 Marvel Studios
Since Benedict Cumberbatch made his Marvel Cinematic Universe debut in 2016's "Doctor Strange," his Master of the Mystic Arts has become a reliably powerful figure in the franchise. The character particularly played a big role in 2018's "Avengers: Infinity War," where his expertise in dealing with cosmic threats proved he would be a valuable ally to the Avengers. Unfortunately, Doctor Strange also ends up the victim of Thanos' snap, not returning until the climax of "Avengers: Endgame."
Strange's appearances in Phase 4 just go to show how much of a mentor figure the former surgeon has become. When it comes to supernatural threats, few Marvel heroes are as quick to the rescue as Doctor Strange, who is a first responder during the Black Order's attack on New York City, and wastes little time rescuing America Chavez during the beginning of "Doctor Strange in the Multiverse of Madness." Whenever Kang makes his presence known on Earth-616, hopefully Strange is there to defend the planet and its inhabitants.
However, Strange may be M.I.A. during Kang's arrival on Earth. At the end of "Multiverse of Madness," Strange is summoned by Clea (played by Charlize Theron) to help fix an incursion he caused, leading him into the Dark Dimension. Though Strange's error may have disastrous consequences on the multiverse, hopefully Benedict Cumberbatch's character will return to Earth-616 in time to stop a potential attack from Kang. And hopefully, he'll be more prepared than he was for Wanda.
Captain Marvel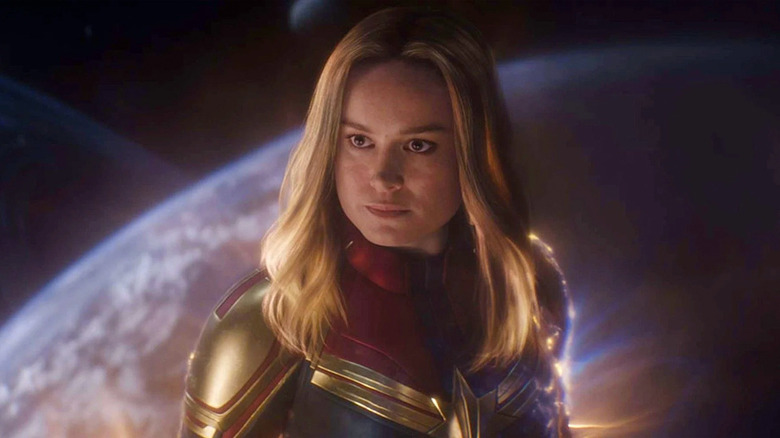 Marvel Studios
Brie Larson made her highly-anticipated debut in the MCU in 2019's "Captain Marvel," which takes place in the '90s and introduces Carol Danvers as Nick Fury's first superhero contact. Larson is expected to reprise her role in the 2023 film "The Marvels," alongside Teyonah Parris as Monica Rambeau and Iman Vellani as Kamala Khan. Even though Larson has expressed uncertainty regarding her future in the MCU in a red-carpet interview with Variety, it's likely that Marvel has big plans for her character going forward.
Particularly, around the release of "Captain Marvel," Marvel Studios head Kevin Feige boasted about the character's strength in an interview with Variety. The character certainly didn't disappoint during her appearance in "Avengers: Endgame," where she showed up for the final battle and took out Thanos' ship by flying through it like a missile before facing the Mad Titan head-on. However, Feige has switched positions since then, recently calling Elizabeth Olsen's Wanda Maximoff the strongest character in the MCU in a Q+A with the New York Film Academy.
Whatever the case, it's clear that Larson's Carol Danvers wouldn't go down easy in a fight with Kang, though it's possible that her experiences in "The Marvels" will have an impact on her future strength. It would still be quite a show to see Brie Larson and Jonathan Majors share the screen together for what could be one of the most epic one-on-one fights in the Marvel Cinematic Universe.
Thor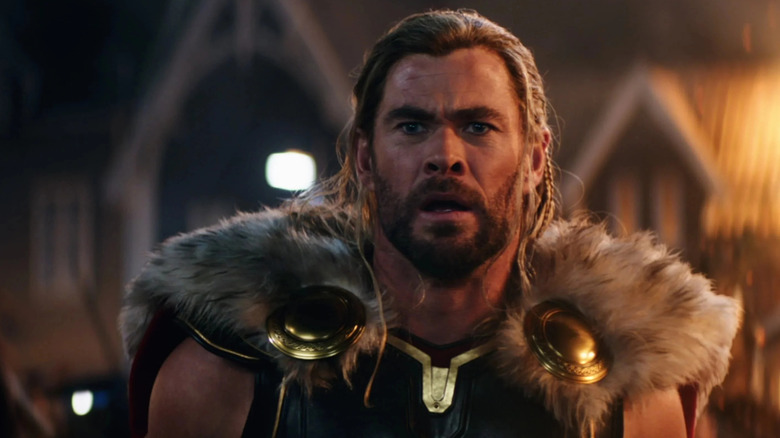 Marvel Studios
Out of all the major characters who have appeared in the Marvel Cinematic Universe, few have gone through as many changes as Chris Hemsworth's Thor. His early appearances in films like "Thor," "The Avengers," and "Thor: The Dark World" showcased the character's seriousness,  giving the character the gravitas of a Shakespearean hero. However, that all changed when Taika Waititi took control of 2017's "Thor: Ragnarok," which found the character achieving much more success by embracing his funny bone.
That vibe continued into 2022's "Thor: Love & Thunder," which found the character operating at an even higher level of absurdity and vibrance. At the same time, Thor is a tragic figure throughout his films, losing his family, his love, and dealing with the guilt of not killing Thanos when he had the chance. However, "Thor: Love & Thunder" introduces a more optimistic end for Thor, becoming the adoptive father of Gorr's daughter, Love. Sadly, this may spell trouble when the God of Thunder faces a psychotic villain like Kang.
According to "Ant-Man & the Wasp: Quantumania," that fight may have already happened. During their first confrontation, Kang mistakes Scott Lang for Thor, seemingly losing track of all the Avengers he's killed. Perhaps in a future film, audiences will see this legendary fight play out. Kang's experience facing Thor will likely prove to be a disadvantage for Hemsworth's character, but hopefully, Thor will beat the odds and make it out alive.
Jane Foster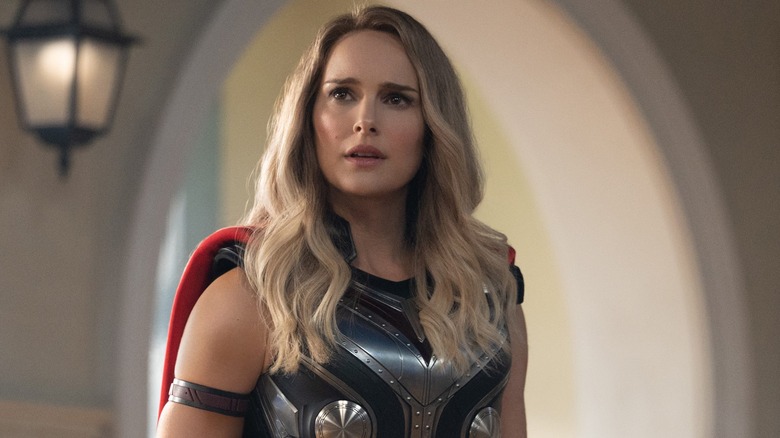 Marvel Studios
"Thor: Love & Thunder" also re-introduced Marvel Cinematic Universe fans to Natalie Portman's Dr. Jane Foster. The character previously played a major role in "Thor" and "Thor: The Dark World" as an astrophysicist who stumbles upon the God of Thunder after his banishment from Asgard, and the two later spark a romance that ends off-screen. Though "Thor: Love & Thunder" examines their brutally realistic falling-out, the crux of the film surrounds Jane summoning the powers of Mjolnir to help cure her cancer, which in turn starts to slowly kill her. 
Though her tenure as the new God of Thunder is brief, the film shows off her strength with Thor's beloved hammer, potentially making her a worthy opponent of Kang the Conqueror. However, things don't end well for Jane in "Thor: Love & Thunder," as she eventually succumbs to her cancer. A post-credits scene offers the potential for Jane Foster's future, as she arrives in Valhalla and reunites with Idris Elba's Heimdall. Perhaps she'll recruit a team of fallen Asgardians to leave Valhalla and take on Kang.
Thankfully, Natalie Portman seems down to clown with any iteration of her character. Though she had initially felt disappointed with the sidelining of Jane in previous movies, she told The Los Angeles Times that with the character now embodying the Mighty Thor, "[she] feels like anything is possible." Hopefully, Marvel gives her another shot with an even bigger bad guy than Christian Bale's menacing Gorr the God Butcher. 
Sam Wilson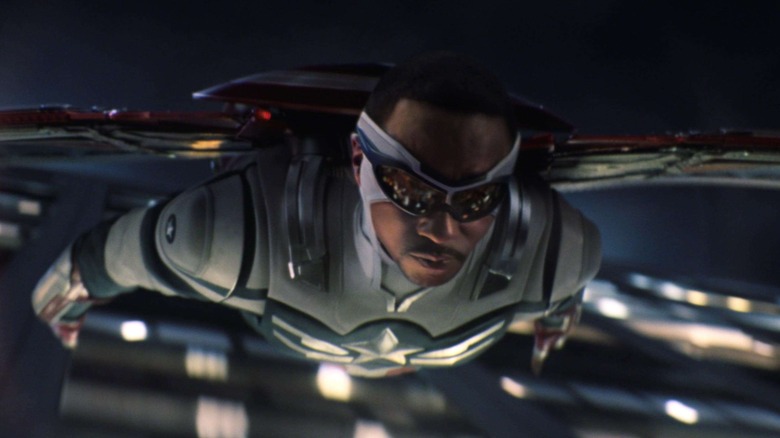 Disney+
It's a significant moment in MCU history at the end of "Avengers: Endgame" when an aged Steve Rogers turns up, unpredictably passing on the mantle of Captain America to Anthony Mackie's Sam Wilson. It raised a lot of questions heading into the Disney+ series "The Falcon and the Winter Soldier," particularly how Sam would be able to deal with the pressure of filling Steve's shoes. By the end of the series, despite knowing it would be an uphill climb, Sam fully embraced his role as Captain America, brandishing Steve's iconic shield as well as a new red, white, and blue outfit. 
Sam's adventure is set to continue in "Captain America: New World Order," which, according to director Julius Onah in an interview with Entertainment Tonight, will find Sam "in charge of life or death situations." It won't be long before Sam's duty takes him to much greater threats than the United States government. Like Steve in pretty much every "Avengers" movie, Sam won't hesitate to step up for a fight to defend Earth, no matter the cost. Unfortunately, when Kang turns up, that cost will be quite mighty, giving Sam even more responsibility to grapple with. 
Sam also makes for an interesting type of Marvel hero, considering he's no Super Soldier like Steve or Bucky. The flight will definitely be an advantage against Jonathan Majors' Kang, assuming one of his variants doesn't get his hands on some wings of his own.
Kamala Khan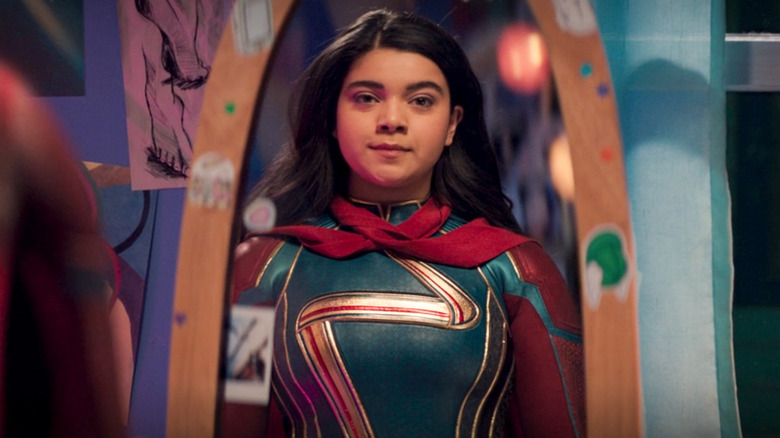 Disney+
Kamala Khan is a fresh face even to Marvel Comics fanatics, though the character made a quick and strong impression on audiences with her Disney+ series, "Ms. Marvel." Khan, a Pakistani American teenager living in Jersey City, comes into possession of a mysterious bangle that imbues her with ancestral powers, which allow her to become just like the superheroes she's always admired. Though these abilities diverge strongly from her comic book appearances, Kamala is set up to become an exciting addition to the Marvel Cinematic Universe. 
Kamala will make her next appearance in "The Marvels," alongside Carol Danvers and Monica Rambeau. However, she may also be the key to Marvel's next phase of heroes, given that her Disney+ series seemed to imply that, unlike her comic book counterpart, the MCU's Kamala Khan is a mutant. Out of all the villains in the Marvel universe, few have as fraught a relationship with the mutants as Kang the Conqueror, who is responsible for raising one of the universe's first mutants, Apocalypse. 
Kamala also has her own history with Kang the Conqueror in Marvel Comics. During the 2018 comic mini-series "Infinity Wars," a version of Kamala from the multiverse fuses with Kang the Conqueror, becoming Kamala Kang. Though this would be quite the deep cut for Marvel to include in a future MCU film, it would be a fascinating and creative direction to take Iman Vellani's already fan-favorite character.  
Spider-Man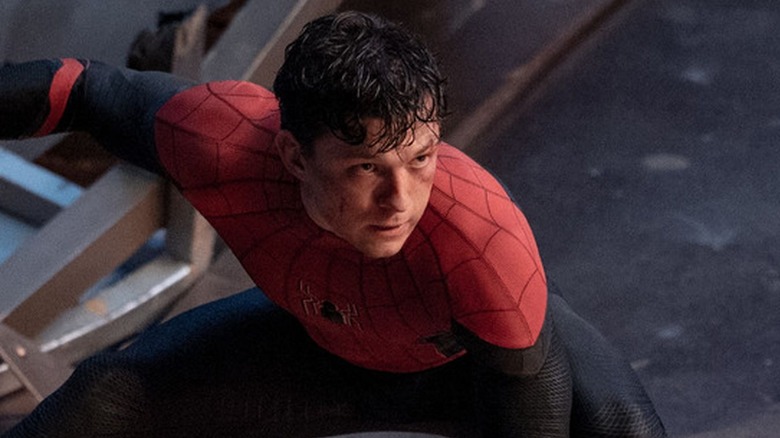 Marvel Studios
At this point, many Marvel fans would argue that Tom Holland is a strong contender for best on-screen Spider-Man. The actor made his debut as Peter Parker in "Captain America: Civil War," making frequent appearances up until 2021's "Spider-Man: No Way Home," which finds the character's actions creating disastrous consequences not just for the multiverse, but for his own life. By the movie's end, Peter Parker has no friends or family left, but still decides to masquerade as the friendly neighborhood Spider-Man. 
Though Tom Holland seemed uncertain about his future in the MCU as of 2022, Kevin Feige recently confirmed to Entertainment Weekly that a fourth Tom Holland-led film was in the early stages of development. Given that stakes can't get any higher than "Spider-Man: No Way Home," it's likely that Holland's next MCU adventure will be more street-level, perhaps pitting him against Vincent D'Onofrio's Kingpin. 
Nevertheless, there's no way Holland won't be present for the next set of "Avengers" movies, given his previous experience fighting enemies from the multiverse. Fans will potentially get a chance to see Holland's Peter Parker at a more mature age, putting Aunt May's final words to the test as he faces an enemy like Kang. Based on how Peter seemed to react to Green Goblin's taunts, he more than likely won't play nice with Jonathan Majors' character if they ever come face-to-face. 
Kate Bishop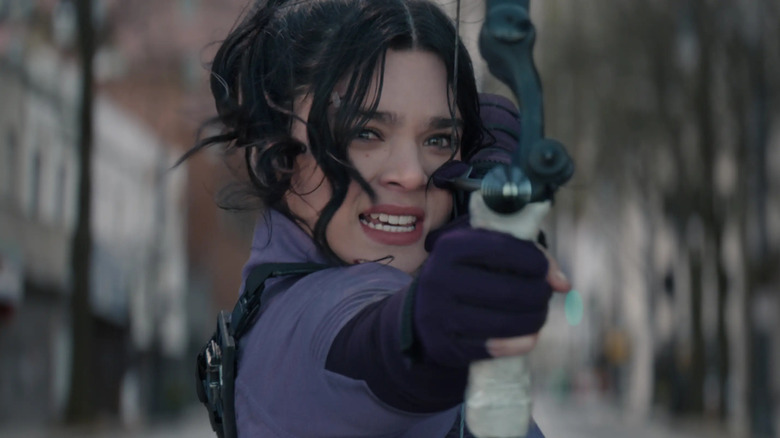 Disney+
Hailee Steinfeld made her debut in the Marvel Cinematic Universe in the 2021 Disney+ series "Hawkeye," alongside Jeremy Renner reprising his role as OG Avenger Clint Barton. In the series, Steinfeld's wannabe Hawkeye Kate Bishop runs into Barton when she finds herself possessing his former Ronin suit, making her the target of the Tracksuit Mafia. In just a few episodes, Kate Bishop won the hearts of many Marvel fans, and sources have suggested that Bishop will appear in several MCU projects going forward.
Thankfully, Steinfeld is fully on board for a busy future as Kate Bishop. In an interview with Digital Spy, Steinfeld called the experience of playing the character "something different and of its own kind," while also citing Renner as a mentor figure in adjusting to the Marvel universe. Fortunately, Marvel Comics has a lot of material to choose from when utilizing Kate Bishop in a future series or movie. In one instance, Bishop is even a significant member of the Young Avengers team assembled by Kang the Conqueror himself.
The Young Avengers were formed in the 2005 comic series by a variant of Kang, still going by his Earthly name of Nathaniel Richards. Not only has she been an ally to Richards, but she's also been an opponent of the nefarious Kang the Conqueror himself. This could make Kate Bishop incredibly important to the Multiverse Saga, even though for now her experience is with threats of the street world.
America Chavez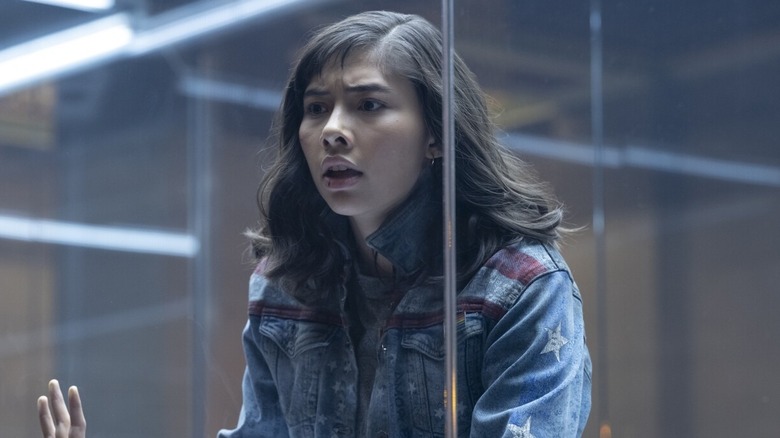 Marvel Studios
Like Kamala Khan, America Chavez is a fairly fresh face in Marvel Comics, making her debut in a 2011 issue of "Vengeance." She later became a star in her own right as a character capable of traveling throughout the multiverse. This power played a major role in her Marvel Cinematic Universe debut in "Doctor Strange in the Multiverse of Madness," played by Xochitl Gomez, where she is hunted across the multiverse by the Scarlet Witch, who seeks to steal her abilities.  
By the end of that movie, Chavez learns to not only control her powers, but takes up residency in Kamar-Taj to train with Wong and other Masters of the Mystic Arts. However, the character will likely play a big role in the films to come in the Multiverse Saga, which Gomez seemed to imply during an interview with Insider, specifically mentioning her desire to be in a movie where she gets to face off against Jonathan Majors' Kang the Conqueror.
Furthermore, Chavez's powers could be quite valuable to a character like Kang, who spends most of "Ant-Man & the Wasp: Quantumania" trying to repair his Time Chair, leave the Quantum Realm, and resume conquering the multiverse. With any luck, Gomez will get her wish and have a run-in with Kang in "Avengers: The Kang Dynasty," but hopefully it won't result in an early end for the comic book character who eventually fights crime under the name Miss America.
Shang-Chi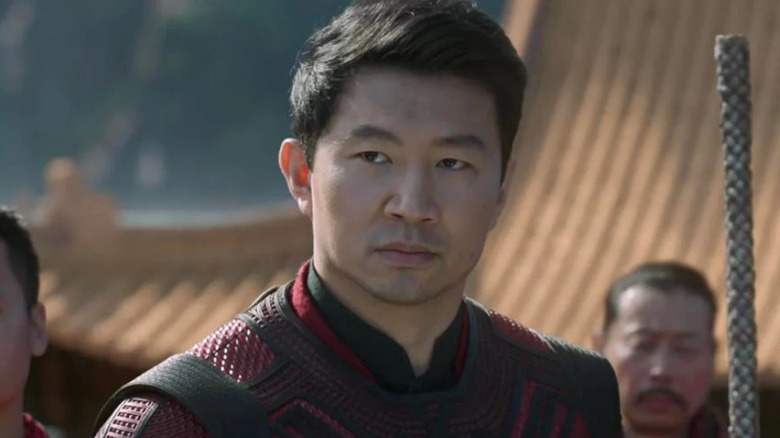 Marvel Studios
Simu Liu's appearance in "Shang-Chi and the Legend of the Ten Rings," which was released in theaters in 2021, was a star-making role for the former Canadian sitcom star. The film, directed by Destin Daniel Cretton, is one of the most standalone projects in MCU's Phases 4 and 5, centering on the familial conflicts between Liu's titular character and his father, Xu Wenwu, the leader of a criminal organization known as the Ten Rings, named after his signature weapons. 
Although the film stands apart from the rest of the Marvel Cinematic Universe, it nevertheless contains ties to the outer world, particularly during its mid-credits scene. After being summoned by Wong to Kamar-Taj, Shang-Chi and his friend Katy meet with the Sorcerer Supreme, as well as Bruce Banner and Carol Danvers, as they discover that the Ten Rings themselves are sending a beacon, but to where (or whom) is unknown. Many MCU fans believed this would tie into Kang the Conqueror's introduction in "Ant-Man & the Wasp: Quantumania."
Though the connection to "Shang-Chi" didn't come to pass in Phase 5's first installment, the Ten Rings still may have ties to another Kang variant somewhere in the multiverse. Their ancient properties could be a remnant from one of Kang's older personas, such as the Egyptian ruler Rama-Tut, who appears in a mid-credits scene in "Quantumania." Considering Destin Daniel Cretton is set to direct "Avengers: The Kang Dynasty," maybe Majors and Liu are set for an epic showdown. 
Thena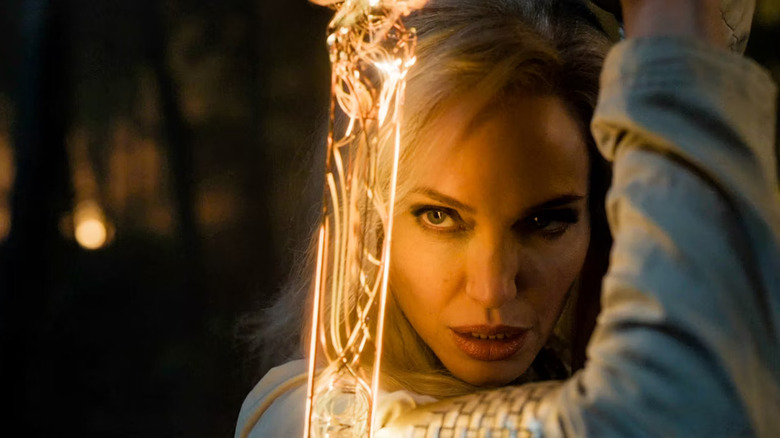 Marvel Studios
Marvel's 2021 film "Eternals" is one of the most divisive entries in the Marvel Cinematic Universe, but no one can deny how exciting it'll be to see the characters introduced in this movie square off with Jonathan Major's new big bad. While some of the god-like figures in the film aren't exactly fighters, that can't be said about Angelina Jolie's Thena, a proven warrior who spends most of the film suffering from Mahd Wy'ry, causing her to lash out against her own family. 
Sadly, it may be a long while before fans get to see the impact of these characters on the greater Multiverse Saga, as even the film's stars seem to know nothing about their characters' futures. The first film sets up for an exciting "Eternals 2," with Harry Styles in tow as Thanos' brother Eros. However, Thena's affliction with Mahd Wy'ry could tie into the Kang of it all, who has spent infinite lives traveling through time. Perhaps, one of the memories causing Thena to act out involves the Eternals having a confrontation a long time ago with a variant of Jonathan Majors' character.
Whenever the day comes that Thena gets to face Kang the Conqueror, Angelina Jolie doesn't want to let Marvel fans down, a fear she expressed in an interview with Mirror. Given how she performed in battles against Deviants, and even against her own Eternal brethren, a Thena vs Kang match-up would certainly prove to be entertaining. 
Loki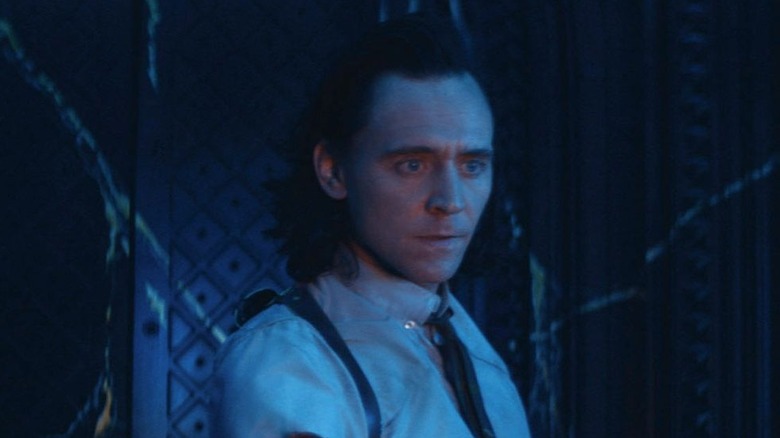 Disney+
It won't be much of a surprise to see Tom Hiddleston reunite with Jonathan Majors on-screen as Loki and Kang, respectively. Majors made his MCU debut in the season finale of Hiddleston's own show, "Loki," after all. An iconic moment in the finale finds a flustered Loki realizing that the Sacred Timeline has already started to branch, placing him in an alternate TVA where statues of Majors' character loom. 
Kang's reunion with Loki was again teased in a post-credits scene of "Ant-Man & the Wasp: Quantumania," which appears to be a sneak peek of season 2 of "Loki." In the scene, a Kang variant poses as a 1920s inventor named Victor Timely, demonstrating his latest tech to a stunned audience, which includes a terrified Loki and a confused Mobius M. Mobius. This confirms that Kang will be making at least one appearance in "Loki" season 2, but who's to say if fans will get to see Loki fight him once again? 
What will be interesting to see when "Loki" returns is how Sylvie reacts to what she's done. She's bound to quickly learn just what an impact her decision to kill He Who Remains has on the wider multiverse, which may lead her to become even more determined to rid the world of every Kang that exists. 
Iron Man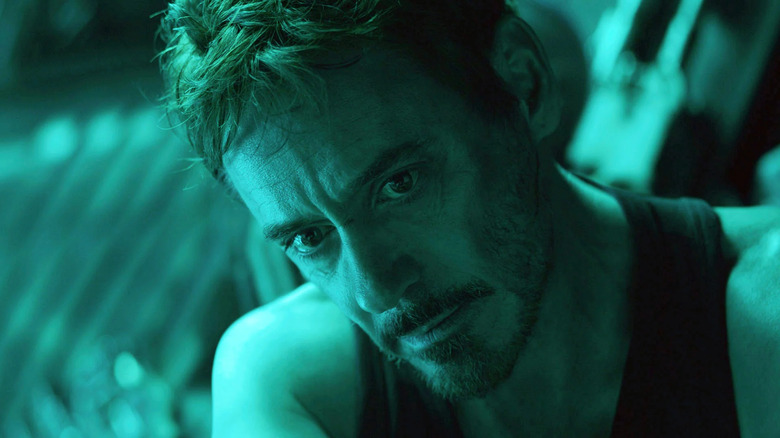 Marvel Studios
Robert Downey Jr.'s MCU swan song came in "Avengers: Endgame," where the billionaire playboy philanthropist did the unexpected and sacrificed himself to save half the universe from Thanos' wrath. It was a heart-wrenching and beautiful end to the chapter of the MCU that Robert Downey Jr. kicked off with the very first "Iron Man." That being said, the door may still be open for the actor to reprise his role not as the version of Tony Stark we came to know and love, but as one of his variants from another multiverse.
Rumors have circulated for years that Downey Jr. would reprise his role in a future MCU project, whether it be a cameo in the Don Cheadle-led "Armor Wars," or returning alongside Chris Evans' Captain America in "Avengers: Secret Wars." This would be even more likely if one rumor about "Secret Wars" comes to fruition, that there will be an "Avengers: Endgame" portals moment featuring many major actors from former Marvel franchises, including Tobey Maguire's Spider-Man and Hugh Jackman's Wolverine. 
For what it's worth, the person who may be most anxious for Kang to face off against Robert Downey Jr. as Iron Man is none other than Jonathan Majors himself. As the actor told Lifehacker Australia, "I would love to be across from him on-screen to see how our philosophies, acting-wise and character-wise ... match up." The only thing to do is beg Kevin Feige to make this happen before Majors' MCU tenure is up. 
Scarlet Witch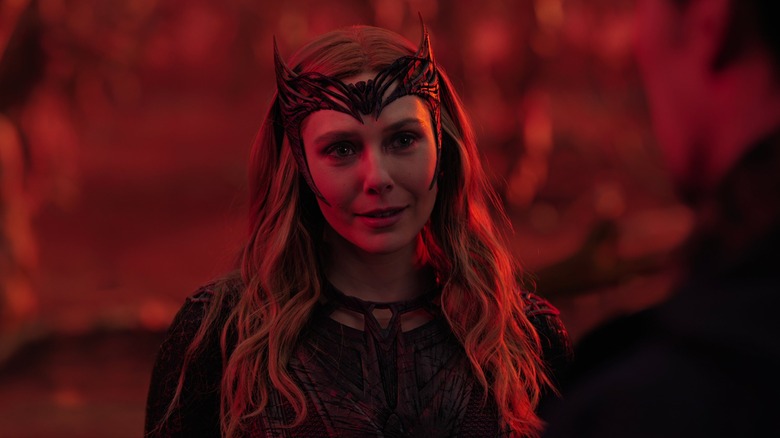 Marvel Studios
One character who may already be destined to face off against Kang the Conqueror is Wanda Maximoff. She played a supporting role in the franchise for years, until Elizabeth Olsen's performance in the Disney+ series "WandaVision" forced the character into the MCU's limelight. She made another high-profile appearance in "Doctor Strange in the Multiverse of Madness," playing the Scarlet Witch to Benedict Cumberbatch's Doctor Strange in a role that Glamour called the film's MVP. 
Although Wanda Maximoff's fate at the end of "Multiverse of Madness" is left ambiguous, Kevin Feige told Variety that there's still a lot to explore about the character from the comics. However, Feige may be holding a closely-guarded secret about his overall plans for the Multiverse Saga, which began with "WandaVision" and is set to end with "Avengers: Secret Wars." This secret may have something to do with the Darkhold, the ancient text that declared the Scarlet Witch to be a being capable of overpowering even the Sorcerer Supreme. 
One fan theory suggests that Wanda's damnation by the Darkhold was planted by a Kang variant who was its original author. Knowing that the Scarlet Witch is the greatest threat to his conquest, he orchestrates her heel turn to take his fellow Nexus Being off the playing field before his grand entrance into her reality. Hopefully, if this theory proves true, Kang and Wanda are on a collision course to battle at the climax of "The Kang Dynasty" or "Secret Wars." 
Iron Lad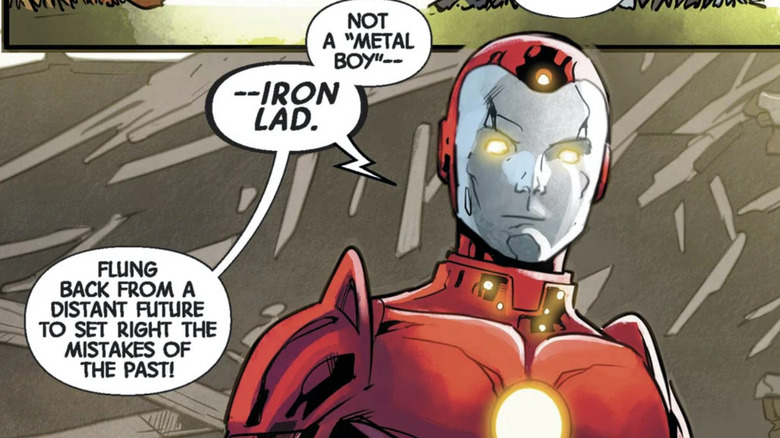 Marvel Comics
The mid-credits scene of "Ant-Man & the Wasp: Quantumania" reveals the existence of the Council of Kangs, comprised of hundreds of Kang variants, all with varying personalities and threat levels. When it comes to a character whose very existence is predicated upon limitless versions of himself, it seems like common sense that the most interesting match-up for the character would be himself. Thanks to the history of Marvel Comics, this concept could play an important role in the future of the MCU that's already been set up.
In the comics, one variant of Nathaniel Richards is visited by a future Kang the Conqueror and shown his violent destiny. Afraid of the person he'll become, this more even-tempered Kang variant decides to become a hero, donning the name Iron Lad and forming the group known as the Young Avengers. The original comic book lineup of the Young Avengers included many characters who have already debuted in the MCU, including Kate Bishop, Cassie Lang, Eli Bradley, and Wiccan. 
Although "Ant-Man & the Wasp: Quantumania" producer Stephen Broussard tempered fan expectations for a "Young Avengers" movie in the near future, its foundations may be incredibly important to Kang's uprise in the MCU. Furthermore, after the "Ant-Man" post-credits scene, it will be exciting to see an actor like Jonathan Majors share the screen with himself even more in a future Marvel film. Only time will tell, but like Kang says, "Time isn't what you think."