Who Plays Victoria On Fox's Animal Control?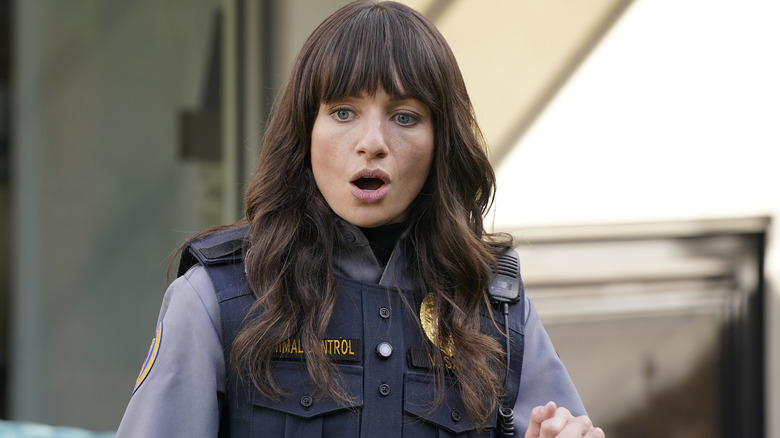 Fox
In February 2022, Fox unleashed its newest live-action workplace comedy "Animal Control." Led by "Community" star Joel McHale, the show focuses on the cast of quirky characters who work in the animal services department of Seattle, Washington. As the title suggests, the office consists of a group of individuals who are well-informed about the animals they handle, and they seem to care, too. But as with any workplace sitcom, competent employees aren't enough, so the characters also happen to have highly exaggerated, quirky personalities.
One among them is an irresponsible partyer named Victoria. In the series premiere, viewers get a quick glimpse into her personality based on an alarming story about a weekend out that resulted in her blacking out and waking up somewhere unknown, all told in a cavalier manner. The character soon bemoans the fact that she lives alone, wanting to adopt a puppy to keep her company. Her partner Amit (Ravi V. Patel), who is a family man with two dogs of his own, attempts to dissuade her from getting one because of the amount of responsibility that comes with owning one.
Later in the episode, the two are called in to pick up a dog that recently lost its owner. It's revealed that Victoria ended up adopting the poor pupper, as she gladly cuddles with him at home. That is, until she is invited out to drink. Rethinking the whole situation, she drops the dog off at Amit's place. Despite his protests, the pup quickly becomes a part of his family as his daughters dote over him.
But who is the lovely Kiwi woman who plays Victoria?
Grace Palmer plays Victoria Sands on Animal Control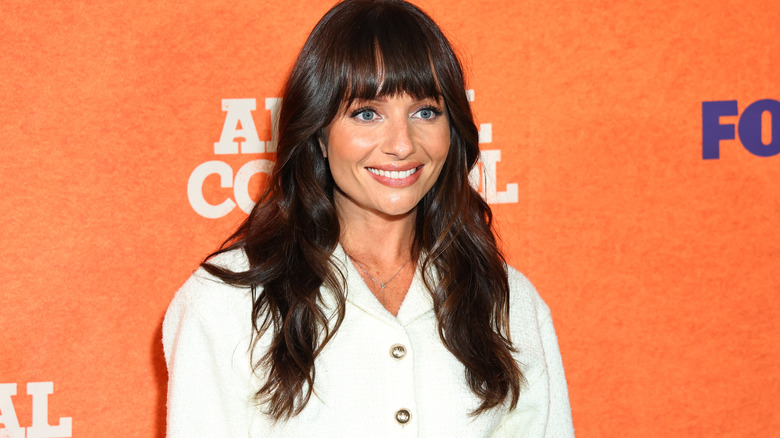 Leon Bennett/Getty Images
Because Grace Palmer knew she wanted to be an actor at a young age, she started early, participating in high school theater. While working and taking acting lessons, she managed a guest role on an Australian soap opera called, "Home and Away." In that same week, she landed what became her biggest role to date. At the age of 19, she was cast in "Shortland Street," the longest-running soap opera in New Zealand. For three years, she played Lucy Rickman, a nurse who works at Shortland Street Hospital. In 2017, Lucy is killed off, allowing Palmer to leave the series.
Following her departure from "Shortland Street," Palmer starred in another series called "Shop Girls," before landing a role in a major motion picture called "Adrift." Afterward, Palmer starred in several TV series before deciding it was time to create her own show. Along with her sister Eve Palmer and their writing partner, Nick Schaedel, they created a dark comedy called "Good Grief," with the two women playing sisters who unexpectedly inherit their parents' funeral parlor.
Palmer grew up in Tai Tapu, a small town located on New Zealand's South Island. Growing up, Palmer knew that she wanted to be an actor and thankfully, she had the support of her mother, father, and stepfather, all of whom work in television. With regard to acting, Palmer expressed her resolute ambition and gratitude to her family for encouraging her. "It was never a question if acting was what I was going to do," she told Woman's Day. "In my mind, it never seemed like a far-fetched concept, but that also comes with the fact that I have this massively supportive family and never once did my parents second-guess my dream."