Here's How You Can Watch Babylon At Home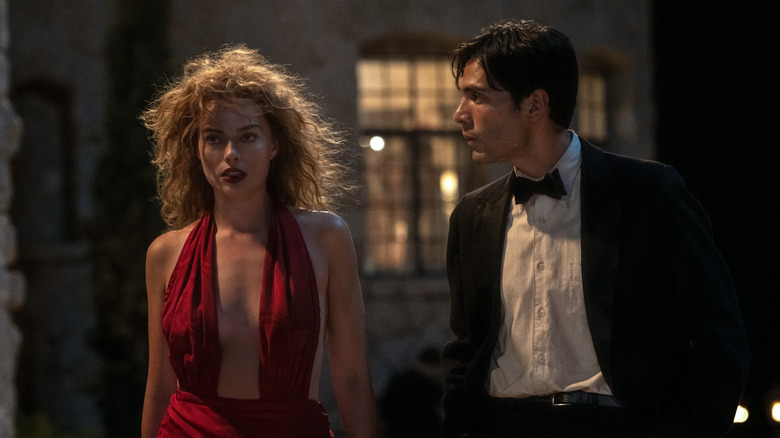 Scott Garfield/Paramount +
Hollywood loves to hold a mirror up to itself, and its favorite era to look back on might be the 1920s. Those heady pre-Hays Code days captured Hollywood at its most depraved and debauched, and also marked the industry's biggest shakeup as it transitioned from silent films to talkies. That era is the subject of Oscar winner Damien Chazelle's latest film, "Babylon."
"Babylon" stars Margot Robbie as Nellie LaRoy, a composite of former starlets like Jeanne Eagels, Alma Rubens, Joan Crawford, and Clara Bow. LaRoy heads to Tinseltown with aspirations of being a great entertainer, and she forms a bond with Diego Calva's Manny Torres along the way. The rest of the cast is a star-studded affair, with Brad Pitt, Li Jun Li, Jean Smart, Tobey Maguire, Olivia Wilde, and Spike Jonze making appearances.
The film's dazzling visuals and intricate choreography enthralled moviegoers. Soon, audiences will be able to watch "Babylon" at home.
Babylon is coming to Paramount+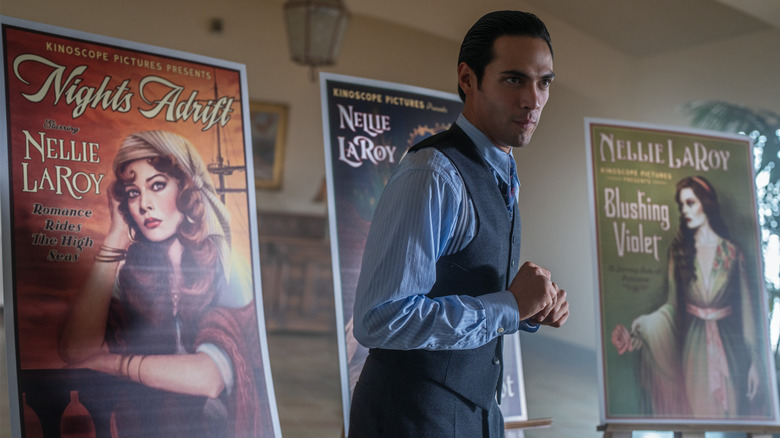 Scott Garfield/Paramount +
On February 21, audiences in the U.S. and Canada will be able to stream "Babylon" on Paramount+. The move to streaming arrives roughly two months after "Babylon" premiered in theaters on December 23, 2022.
The theatrical release was less than satisfactory for Paramount; "Babylon" made only $56.3 million at the global box office against a budget of $80 million. Middling reviews, as well as its three-plus hour runtime, could be to blame for the "Babylon" box office bomb. Paramount had also hoped that "Babylon" would be a major awards season contender. Instead, "Babylon" only earned nominations for Best Original Score, Best Production Design, and Best Costume Design.
There's an argument to be made that sustained interest in a film has less to do with universal praise and more with its ability to rouse debate. For those who were reluctant to give "Babylon" a chance in theaters, they can now participate in that debate from the comfort of their own homes.