Here's When You Can Watch The Unrated Version Of M3GAN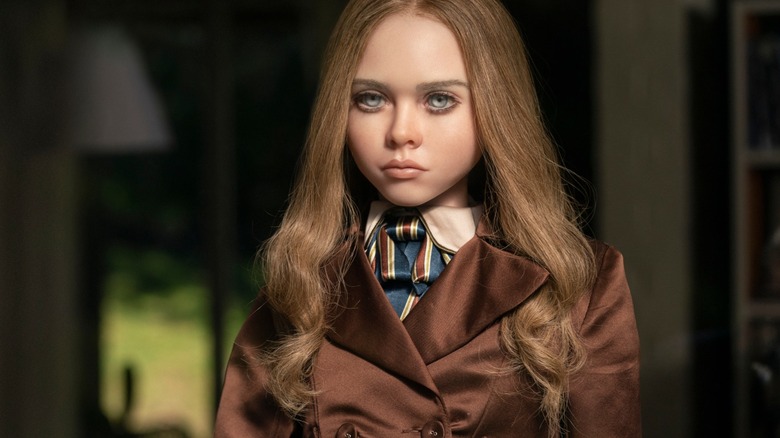 Universal Pictures
The surprise horror smash of the year so far is the killer AI doll movie "M3GAN," but if you were one of the viewers of the film who felt that, one disturbingly stretchy ear aside, it lacks a certain violent gore element that its tone seems to call for, there's good news on the horizon.
"M3GAN" was originally conceived as an R-rated horror romp before being retooled for younger audiences with a PG-13 rating, a decision the film's director Gerard Johnstone said actually made the film even more disturbing in execution. That's all well and good, but some viewers may crave a less lighthearted and more explicitly violent version of the newest iconic horror movie monster's adventures in childcare. For them, an "Unrated Edition" of the film is on its way, and while we can't know yet exactly how different it is from the theatrically released version of the film, it's still an enticing prospect for anyone who's been dreaming of a gnarlier version of "M3GAN" with more graphic violence and bloodshed.
It hits digital platforms on February 24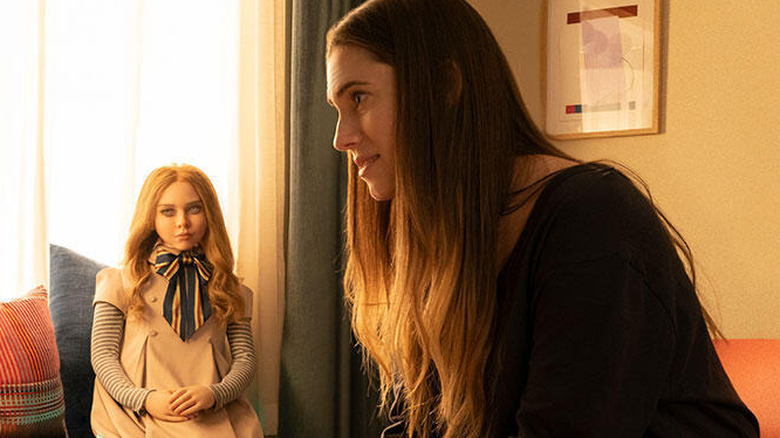 Universal Pictures
Universal announced release dates for the upcoming "M3GAN: Unrated Edition," and you don't have too much longer to wait before you can see exactly how much more violent and brutal the Model 3 Generative Android can be. The unrated version of the movie is slated to hit digital streaming and on demand platforms on February 24, 2023, while a physical version will be on store shelves about a month later on March 21.
As for what to expect from the unrated version of "M3GAN," we do have at least one clue from screenwriter Akela Cooper, who spoke to the Los Angeles Times back in early January about how the film was "way gorier" before the decision was made to release a tamer version capitalizing on the virality of the trailer on TikTok: "No shade to Universal, love them, and I understand that once the trailer went viral, teenagers got involved and you want them to be able to see it. There should be an unrated version at some point. ... I heard it is on the books. But yes, it was way gorier. Her body count in the script was higher than in the movie."
Given that, it seems safe to assume that the unrated version of "M3GAN" coming soon will be significantly bloodier than the version we've already seen. And maybe, the "M3GAN" sequel the world is anticipating will be able to live up to the character's gory origins.