Ant-Man And The Wasp: Quantumania Scores A Sizable $17.5 Million In Thursday Previews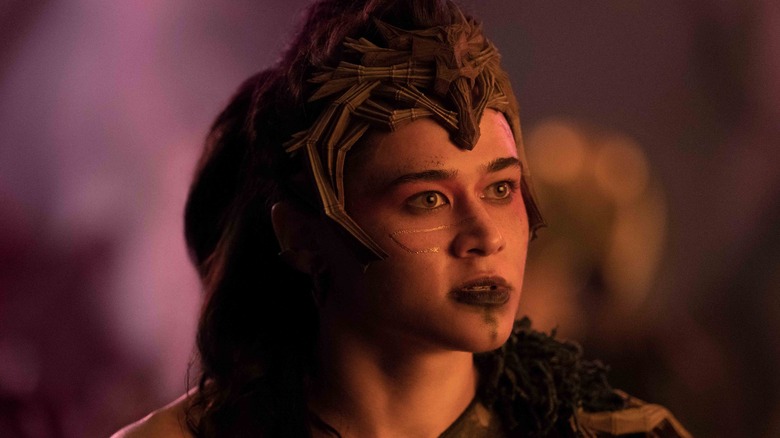 Marvel Studios/Disney
The "Ant-Man" movies have always come across as palate cleansers within the Marvel Cinematic Universe. The first "Ant-Man" came out right after "Avengers: Age of Ultron," and more than anything, it seemed to simply set up Ant-Man's (Paul Rudd) presence in "Captain America: Civil War." Years later, "Ant-Man and the Wasp" had to follow up the universe-altering ending to "Avengers: Infinity War." But now, it seems as though some respect needs to be put on Ant-Man's name because he's no longer in the shadow of a massive "Avengers" film. Instead, he goes toe-to-toe with the next big bad of the MCU — Kang the Conqueror (Jonathan Majors).
In that same spirit, the "Ant-Man" movies have tended to be modest box office performers. The first "Ant-Man" grossed $519 million at the box office, which is a far cry from joining the $1 billion club that has the likes of "Black Panther" and "Captain Marvel." "Ant-Man and the Wasp" performed a little better, taking in $622 million worldwide. Seeing how "Quantumania" stands to be the biggest of the trilogy, it only makes sense that it's on track to gross even more than its predecessors with an impressive Thursday night haul.
Ant-Man and the Wasp: Quantumania is set to take in $110 million over the weekend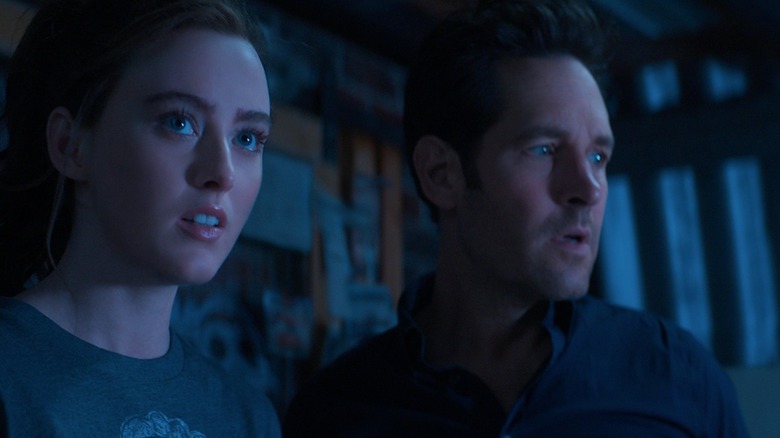 Marvel Studios/Disney
"Avatar: The Way of Water" has dominated the box office since it came out back in December. However, with "Ant-Man and the Wasp: Quantumania" being the first real blockbuster of 2023, it's only appropriate that it seems poised to claim the top spot with an opening weekend gross in the neighborhood of $110 million over the long weekend domestically (Monday is President's Day, after all). "Quantumania" got off to a stellar start, taking in $17.5 million with Thursday previews beginning at 3:00 p.m. 
That puts it vastly ahead of previous "Ant-Man" entries. The first film grossed $57.2 million opening weekend domestically, while the sequel took in $75.8 million stateside. The higher box office take of "Quantumania" is all the more impressive, considering it's the lowest-rated "Ant-Man" movie on Rotten Tomatoes. It currently stands at a 48% critics' rating on the website, whereas the previous two entries got 83% and 87%, respectively. Of course, "Quantumania" has been built up as being a far more significant entry in terms of its standing in the overall cinematic universe with the introduction of Kang, so it makes sense more people would seek it out sooner. 
Additionally, "Quantumania" is likely being further bolstered by 3D showings, which have taken off as of late due to the success of "The Way of Water." It remains to be seen if "Quantumania" has long-lasting legs, but things certainly look good for the diminutive hero.