Heathers Reboot Series Lands New Release Date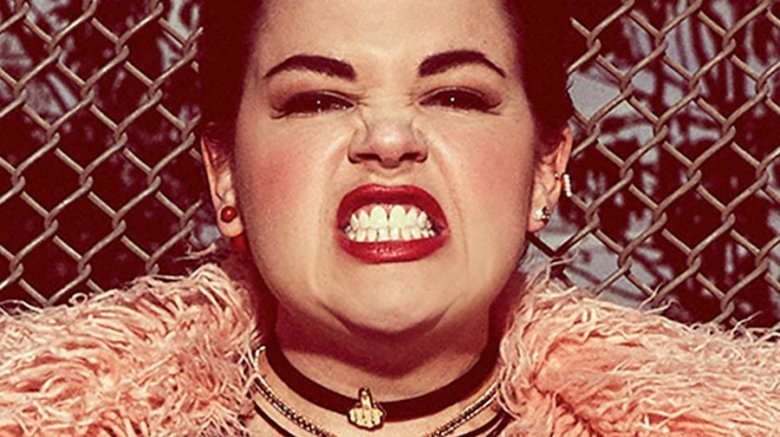 Paramount Network
The Heathers reboot is still alive. 
Paramount Network has set a new release date for its controversial dark comedy series Heathers.
As revealed in an Instagram post on Tuesday, Heathers will debut on July 10. "Just when you thought it was safe to leave your house wearing jorts. The Heathers are coming," the caption of the announcement video reads. "Premieres Tuesday, July 10 on Paramount Network."
Earlier this year, Paramount delayed the premiere of the Heathers reboot following the mass shooting that took place at Marjory Stoneman Douglas High School in Parkland, Florida on February 14. The series was slated to launch on March 7. 
"Paramount Network's original series Heathers is a satirical comedy that takes creative risks in dealing with many of society's most challenging subjects, ranging from personal identity to race and socio-economic status to gun violence," Paramount said in a statement at the time. "While we stand firmly behind the show, in light of the recent tragic events in Florida and out of respect for the victims, their families, and loved ones, we feel the right thing to do is delay the premiere until later this year."
Heathers takes inspiration from the 1988 film of the same name, written by Daniel Waters and directed by Michael Lehmann, that centered on Veronica (Winona Ryder) and her devious boyfriend J.D. (Christian Slater) who sought to exact revenge on bullies and restructure their high school's social order. The series takes place in the present day and follows "good girl" Veronica Sawyer (Grace Victoria Cox), whom the "Heathers" clique make their prey. Heather Chandler (Melanie Field) leads the hateful trio, which also includes the tough-as-nails Heather Duke (Brendan Scannell) and the somewhat sweet Heather McNamara (Jasmine Mathews). The Heathers use their keen skills in fear-mongering and intimidation, along with their impeccable taste in fashion, to rule Westerburg High — a reign that new student J.D. Dean (James Scully) threatens to end. 
Catch Heathers on Paramount Network on July 10.