The Ministry Of Ungentlemanly Warfare - What We Know So Far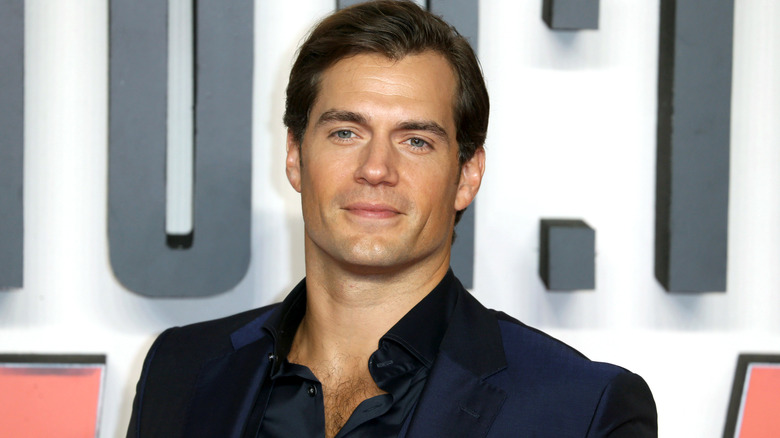 Fred Duval/Shutterstock
Lionsgate is not a name regularly bandied about when people talk about the major movers and shakers in Hollywood. But even a cursory glance at their output in the past few decades would confirm they should be, with the studio not only backing blockbuster franchises like "Saw," "John Wick," and "The Hunger Games," but also helping release awards season players like "La La Land," "Django Unchained," and "Everything Everywhere All At Once" into the wild.
And as recent reports detail, Lionsgate continues to best expectations on the financial front, cementing their status as one of Tinseltown's more consistently legit mini-major players. As the company continues to crank out intriguing films of all sizes and genres, it seems they're lining up another potential blockbuster in the guise of an upcoming WWII film boasting some major talent both in front of and behind the camera. It's called "The Ministry of Ungentlemanly Warfare." Here's everything we know about the movie so far.
When will The Ministry of Ungentlemanly Warfare be released?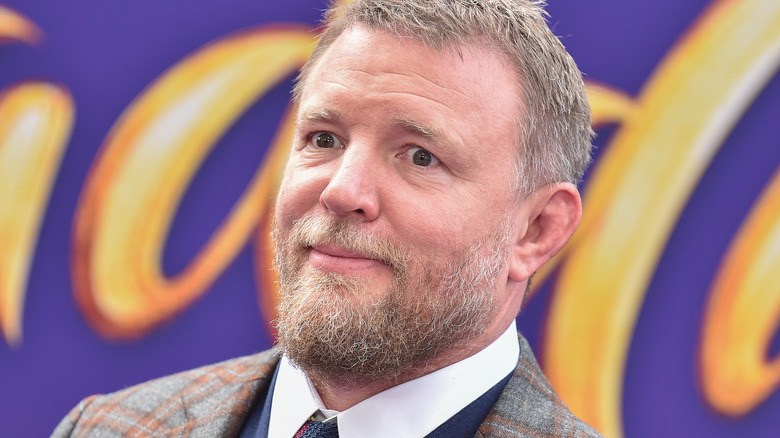 DFree/Shutterstock
The film is soon to head in front of cameras and will reportedly do so in earthquake-stricken Turkey, though it will be far from the worst-affected areas of the country. For his part, Ritchie is very aware of what's happening, stating per Deadline, "Our thoughts are with the members of our crew with family in the region. We wish to express our sincere condolences to the people of Turkey. We stand by them and are committed to supporting members of our production team and the wider community over the coming weeks and months."
As that thoughtful statement details, the film is still months away from wrapping principal photography. With several more likely slated for post-production, it's going to be some time before viewers actually get eyes on "The Ministry of Ungentlemanly Warfare."
What is the plot of The Ministry Of Ungentlemanly Warfare?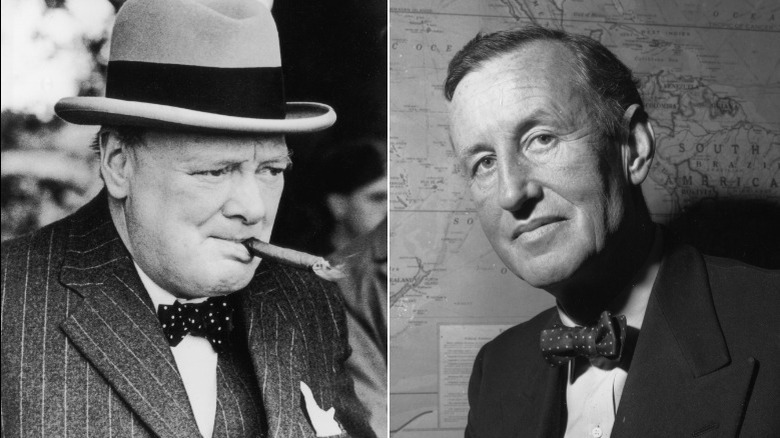 Central Press/Getty & M. McKeown/Express/Getty Images
"The Ministry of Ungentlemanly Warfare" will be set during World War II. It appears the film will be far from a traditional war movie; it will be based on a work of non-fiction bearing the same name. Said book was penned by Damien Lewis and follows the fascinating yet largely unknown story of England's first sanctioned clandestine military outfit.
Per the book's synopsis, that group was the brainchild of then-British Prime Minister Winston Churchill and famed James Bond scribe Sir Ian Fleming. The big screen adaptation of "The Ministry of Ungentlemanly Warfare" will not stray far from the source material, with the official synopsis detailing, "this clandestine squad's unconventional and entirely 'ungentlemanly' fighting techniques against the Nazis significantly changed the course of the war and gave birth to the modern Black Ops unit."
Though little is known of how that story will come together in the movie, that setup alone should allow the filmmaker who tackles the project any number of stylistic avenues. And we cannot wait to see how this compelling bit of WWII history is brought to life in the film.
Who is starring in The Ministry of Ungentlemanly Warfare?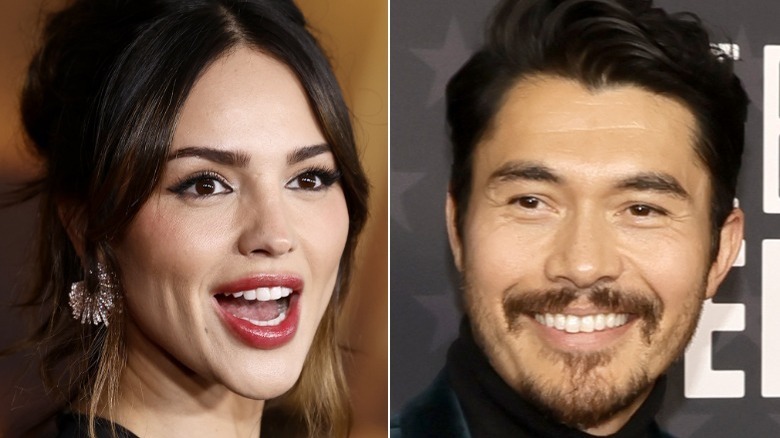 Frazer Harrison & Kevin Winter/Getty
Lionsgate had picked up distribution rights for "The Ministry of Ungentlemanly Warfare." And the outlet confirms that the film — backed by super-producer Jerry Bruckheimer — has indeed lined up some awe-inspiring on-camera talent. As it is, none of the actors tapped to appear in "The Ministry of Ungentlemanly Warfare" are more considerable than Henry Cavill.
The "Man of Steel" star has, of course, had an odd run in Hollywood over the last year or so, walking away from his high-profile Netflix series "The Witcher" and also going through all of that confusing Superman-DC Universe hoopla. Nonetheless, Cavill's star power seems as solid as it ever has been, and his presence alone will likely be enough to land "The Ministry of Ungentlemanly Warfare" on numerous must-see lists moving forward. Cavill will be joined in the film by rising stars Eiza González and Henry Golding. González, of course, got her big break in "Baby Driver" and recently appeared in "Hobbs and Shaw." Golding, meanwhile, broke out in "Crazy Rich Asians," and has since earned raves for his work in "A Simple Favor" and "Persuasion."
Rounding out the cast, for now, is "Stranger Things" alum Cary Elwes, "Reacher" star Alan Ritchson, and "Magic Mike" player Alex Pettyfer. According to IMDb, Hero Fiennes Tiffin and Til Schweiger are also on board.
Who is directing The Ministry of Ungentlemanly Warfare?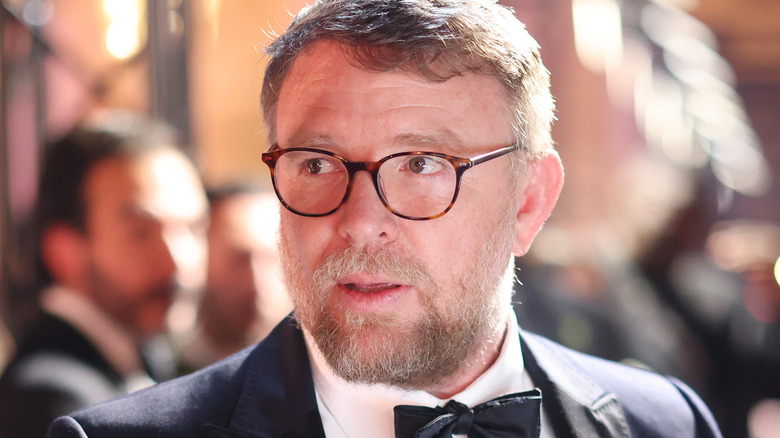 Tim P. Whitby/Getty Images
As for the filmmaker tackling "The Ministry of Ungentlemanly Warfare," it's none other than "Snatch" and "Sherlock Holmes" helmer Guy Ritchie, whose recent output includes the blockbuster misfire "King Arthur: Legend of the Sword" and the critically-bemoaned live-action "Aladdin." However, Ritchie has looked a little more on brand with his last couple of films, and he no doubt hopes to continue that trend with "The Ministry of Ungentlemanly Warfare."
Beyond Ritchie, the creative team includes Arash Amel ("A Private War"), Eric Johnson ("The Fighter"), and Paul Tamasy (who worked alongside Johnson on "The Fighter").