Whatever Happened To Samantha Hyde Actor Jud Tylor After That '70s Show?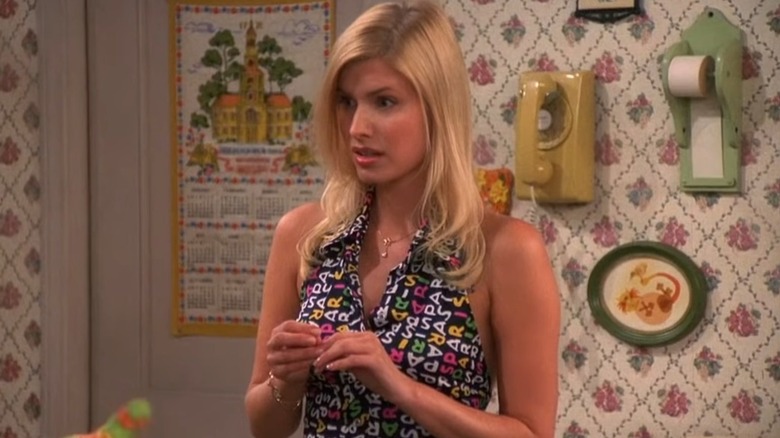 Fox
Season 8 was a rough ending for "That '70s Show." It's been written about ad nauseam how it was a step down from the rest of the series, mostly suffering from the departure of beloved characters like Eric (Topher Grace) and Kelso (Ashton Kutcher). As a result, Season 8 had to resort to wacky storylines that felt out of place amongst the rest of the show, not the least of which was the introduction of Randy (Josh Meyers), who became a new love interest to Donna (Laura Prepon) after Eric left for Africa. 
However, it wasn't just Randy that left a bad taste in fans' mouths. There was a lot in the season that just didn't work, such as Hyde (Danny Masterson) getting a wife, Samantha (Jud Tylor), who happens to be a stripper. She pretty much exists to make sexual innuendos and for other characters to make derogatory comments about her profession. The jokes weren't good back then and certainly haven't aged well today. But actress Jud Tylor did an admirable job with the material provided and has gone on to appear in numerous other TV shows and movies in the years since.
Jud Tylor has a lengthy filmography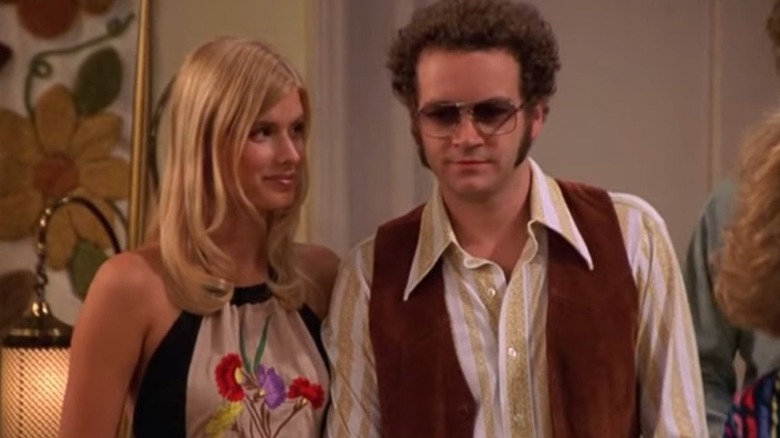 Fox
Canadian actress Jud Tylor has been in the entertainment business for a long time at this point. She got her start in the late '90s, appearing in a number of TV shows, often in one-off appearances, before she landed the role of Samantha in "That '70s Show." Tylor appeared in eight episodes throughout the eighth season; her character eventually left Hyde once it came to light that she was already married, but she always carried a torch for him. 
Tylor didn't slow down in the slightest after her "That '70s Show" stint ended. The following year, she had arguably her biggest role to date as Crystal Lee in "Charlie Wilson's War." She got to act alongside Tom Hanks for the part, and she spoke to OK! Magazine about being nervous about acting next to a legend. She said, "It was a little more than intimidating to work with a multiple Academy Award-winning actor." Fortunately, she found a clever way to calm her nerves: "I was picturing him in drag on Bosom Buddies to calm myself down."
She's gone on to appear in numerous other projects, most recently with the part of Rose Cantwell on an episode of "CSI: Vegas." With so many credits under her belt, she's certainly broken out of the Samantha bubble from "That '70s Show."