Laura Prepon Says She 'Didn't Know How To Act' When She First Started On That '70s Show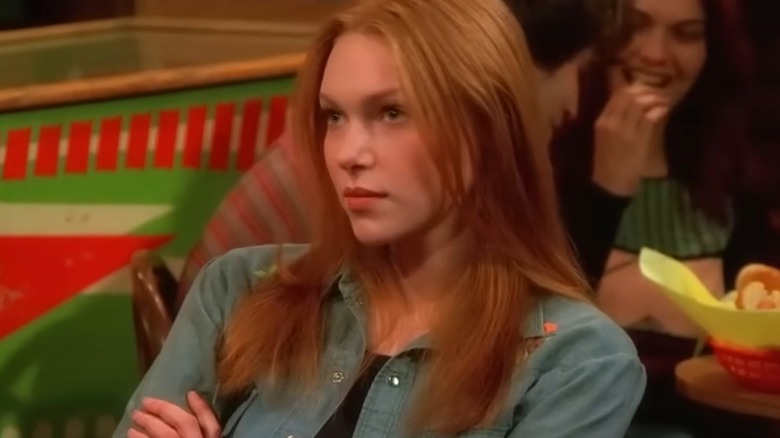 Fox
Decades after it made its television debut, "That '70s Show" endures as one of the most widely-beloved sitcoms of all time. Longtime fans and newcomers to the series alike can't get enough of it, hence why it has remained consistently popular and even spawned a sequel, Netflix's "That '90s Show." The continuation does a great job introducing fans to a new stable of mischievous Point Place, Wisconsin kids, but they're not the main draw for many viewers. Rather, they've checked it out to see their favorite legacy characters take the spotlight one more time.
While sadly such favorites as Michael Kelso (Ashton Kutcher), Jackie Burkhart (Mila Kunis), and Eric Forman (Topher Grace) only pop in for blink-and-you'll-miss-it cameos, other "That '70s Show" regulars get much more to do. For instance, Red (Kurtwood Smith) and Kitty Forman (Debra Jo Rupp) consistently appear throughout the first season, and the fandom-dividing Donna Pinciotti (Laura Prepon) features in a handful of episodes. She comes around for the sake of her and Eric's daughter, Leia (Callie Haverda), who chooses to spend her summer at her grandparents' house.
Donna has come a long way by the time of "That '90s Show," and the same goes for Prepon as well. As she has admitted, when she got started on "That '70s Show," she scarcely knew how to act.
Landing a role on That '70s Show gave Prepon mixed emotions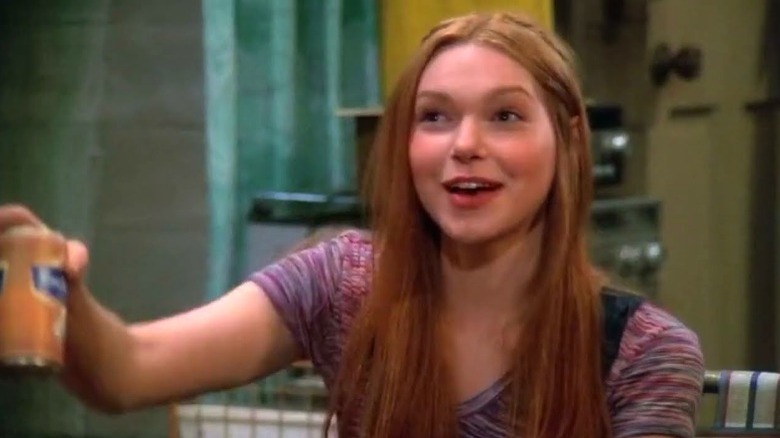 Fox
During a 2020 interview with CBS News, Laura Prepon discussed her initial reaction to landing the role of Donna Pinciotti on "That '70s Show." As it turns out, she wasn't quite sure what she was doing with the gig. "I had no idea what I was doing when I booked 'That '70s Show,'" she admitted, noting that her acting ability was incredibly limited at the time. Then again, she had a certain level of confidence that she could make the part work, given how similar she and Donna are. Prepon adds, "It was a glove that I could slide right into, and it fit perfectly. That was really great for [my] first role."
Despite a rocky start, Prepon would thrive in the Donna role and become one of the faces of "That '70s Show" right up until the end. Her passion for the series hasn't seemed to fade either, as evidenced by her willingness to return for "That '90s Show" as an actress as well as a director for the final two episodes. Speaking with Us Weekly, Prepon revealed that coming back to the franchise that put her on the map was a highly emotional experience. "It's all the same sets. When I first went there, I cried. I'm just like, 'The nostalgia is so strong, and it was such an incredible time in my life,'" she shared.
Even with next to no professional acting experience, Laura Prepon knocked the role of Donna Pinciotti out of the park on "That '70s Show." Hopefully, we'll see her give it another go once "That '90s Show" returns for its second season.