Starsky & Hutch Getting Remake Treatment At Fox (With One Big Twist)
Michael Ochs Archives/Getty Images
Fire up the ol' Hollywood remake machine because there's potentially yet another one on the way with Fox's upcoming "Starsky & Hutch."
The original "Starsky & Hutch" premiered on ABC back in 1975, continuing through the backend of the decade until 1979. Focusing on two Bay City detectives, David Michael Starsky (Paul Michael Glaser) and Kenneth Richard Hutchinson (David Soul), the series quickly became a hit for the network. Audiences tuned in weekly to see the two detectives cruise through Southern California, solving crimes in their iconic bright red Ford Torino.
"Starsky & Hutch" was so influential that it spawned a mini-franchise of its own. In 2003, Mind's Eye Productions brought the crime-solving duo to the realm of video games with the aptly-titled "Starsky & Hutch." The detectives must have been on the minds of studio executives in the early 2000s because just a year later, the "Starsky & Hutch" movie hit theaters, with an all-star cast including Ben Stiller and Owen Wilson playing the titular roles. The film was a solid success, earning solid reviews from critics and making more than double its budget at the box office. After they hit theaters, Starsky and Hutch cooled off for a bit, with no new project for over ten years. In 2017, "Guardians of the Galaxy" director James Gunn began work on a reboot, although the project never came to fruition.
Fast forward a few more years, and the detective duo is poised to come back, with a full remake in the works at Fox. However, this time around, the iconic pair will look a bit different.
Fox's Starsky & Hutch will be a female-led remake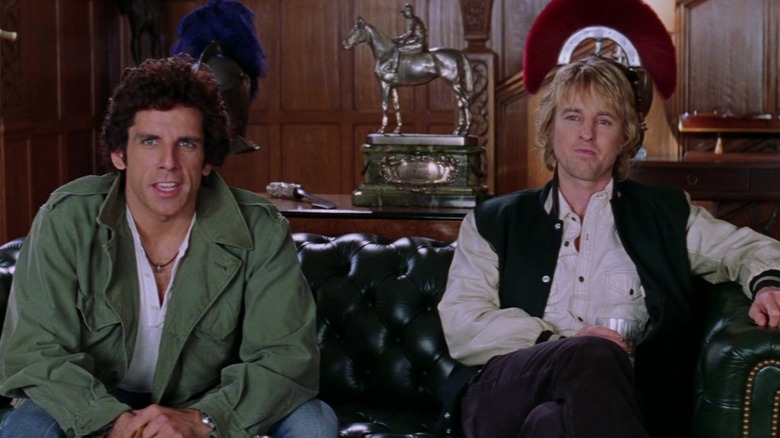 Warner Bros. Pictures
The Hollywood Reporter broke the news early today that Fox is bringing the legendary 1970s detectives out of retirement for a new series that is being developed for the network. For this outing, both Starsky and Hutch will be gender-swapped to two female characters, solidifying the show as a different rendition of the iconic detectives.
Fox is looking at the "Starsky & Hutch" remake as a reimagining of the classic buddy cop story. As THR reports, "'Starsky & Hutch' will center on two female detectives, Sasha Starsky and Nicole Hutchinson. They solve crimes in the offbeat town of Desert City while staying true to their friendship, their awesomeness, and somehow also trying to unravel the mystery behind who sent their fathers to prison 15 years ago for a crime they didn't commit."
Michael Thorn, president at Fox Entertainment, told THR he expects to make a decision after receiving prospective scripts. Thorn informed the outlet that Fox plans to use a script-to-series model for "Starsky & Hutch," meaning that if they like what they see, the network will give it a series order. 
Since "Starsky & Hutch" is so early in the production process, no showrunners or actors are currently attached to the project.