Tulsa King Isn't The First Time Sylvester Stallone Worked With His Daughter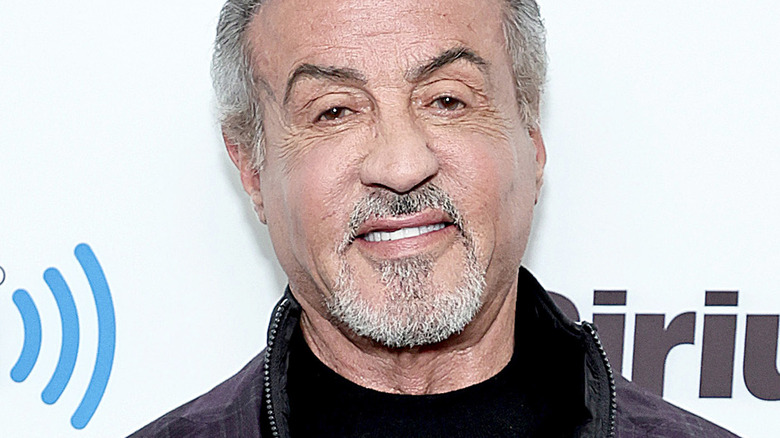 Jamie Mccarthy/Getty Images
There's a conversation percolating around Hollywood at the moment surrounding the children of already famous parents. Not so affectionately referred to as "nepotism babies" or "nepo babies," many people are waking up to the fact that a lot of entertainers found success in the industry because their parents opened the doors for them. That's not necessarily to say they don't have talent, but they were given opportunities that wouldn't have been available to them otherwise if they didn't have said connections. 
One such actor making the rounds is Scarlet Rose Stallone — daughter of Sylvester Stallone. She appeared on a few episodes of "Tulsa King" alongside her dad, where she plays Spencer, a waitress Dwight (Stallone) hires to take care of his prized horse. It's a sizable part, and her father recently spoke in an interview about how she has the potential to be a great actor. This is not her first role though. 
The two appeared in the 2014 film Reach Me together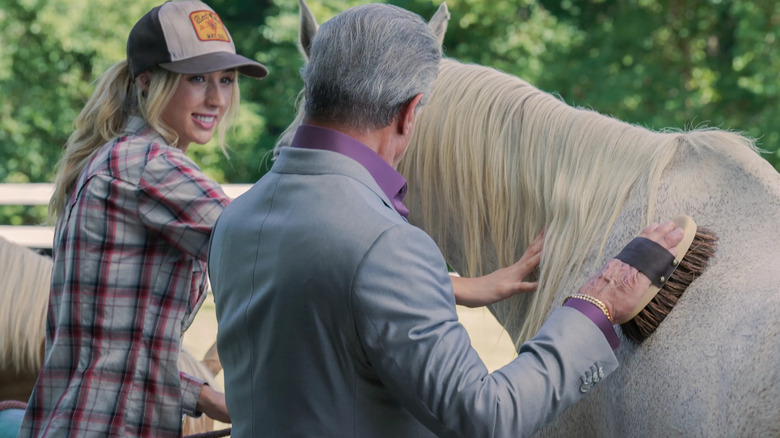 Paramount+
Getting a prime spot in a Paramount+ original is a great gig for Scarlet Rose Stallone, but some may wonder why she doesn't play Dwight's daughter on the series. According to USA Today, Scarlet was too young for that part, so it went to Tina Manfredi. Sylvester Stallone spoke very highly of Manfredi, telling the outlet how she could pass as his daughter since she has similar features to him. 
Of course, Sylvester also took the opportunity to praise his daughter, who made her big-screen debut in a 2014 film with him titled "Reach Me." In it, Scarlet plays a sassy young girl and was 11 when the film came out. She only has one line in the film, but she's gotten a lot more screen time on "Tulsa King" as the barista-turned-horse wrangler. It's exactly the path she's always wanted as explained to the "Unwaxed" podcast. 
"This is kind of like a dream come true for me," Scarlet said. "I've wanted to act my whole entire life. I've always pictured dad and I being on screen together, but never in my life [did] I think it would ever happen." Scarlet's dad seems to think she has what it takes to really make a career out of performing, as he told USA Today.
"There's a thing she has with the camera, even with still shots, that is unique," Sylvester said. "All my daughters are beautiful, and they all have their specialties, but Scarlet is the one who's most adamant about pursuing the job of a wondering dramaturg."