Hollywood's Nepo Babies Controversy Explained (& Why It's Overblown)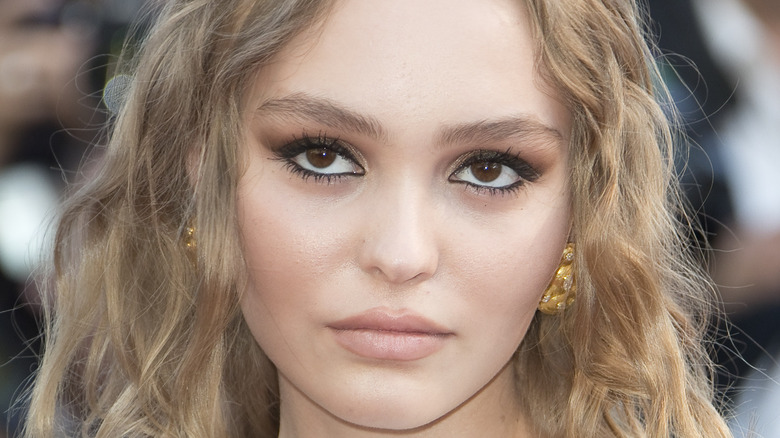 BAKOUNINE/Shutterstock
As 2022 drew to a close, New York Magazine chose violence and kicked off a brand new discourse that's already bled into 2023 — and we are talking, of course, about "nepo babies." Ever since the publication's final cover story of the year ran, people have been obsessing about the fact that many of their favorite actors and creators are "nepo babies," meaning that they come from families with some sort of clout in the entertainment industry... even though this is, frankly, a phenomenon that's been happening for years. (See: Carrie Fisher, Jamie Lee Curtis, George Clooney, and so on.)
With a new generation of nepo babies working now — Lily-Rose Depp, Maya Hawke, and Maude Apatow number among them — fans are being confronted by the realization that some of their faves may have had a significant leg up trying to get into the notoriously competitive entertainment industry. (The obsession kind of kicked off when, in February of 2022, Twitter user @MeriemIsTired expressed baffled indignation that Maude Apatow, star of "Euphoria," is the daughter of Leslie Mann and, uh, "a movie director.") So what exactly is the controversy surrounding nepo babies, and why is everyone talking about it?
What exactly is a nepo baby?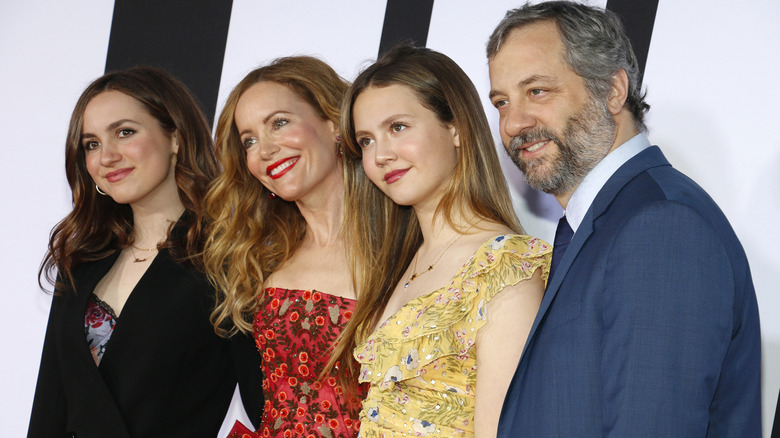 Tinseltown/Shutterstock
Throughout Hollywood's entire existence, nepo babies have been a part of it in some way or another. Carrie Fisher and her daughter Billie Lourd are examples that bridge a wide gap across generations; Fisher's mother, Debbie Reynolds, was famously married to actor Eddie Fisher and even more famously abandoned for Elizabeth Taylor, and Fisher's daughter Lourd is in high demand in Hollywood today. Apatow, now on "Euphoria," grew up on screen alongside her sister Iris and her real-life mother Mann in movies directed by her father. Maya Hawke, when it comes to both her looks and her line delivery, could not possibly be the child of any couple besides Ethan Hawke and Uma Thurman. Zoë Kravitz is that cool because her parents are Lenny Kravitz and Lisa Bonet, Cooper Hoffman is following in his father Philip Seymour Hoffman's footsteps, Zosia Mamet's last name is familiar to theater nerds across the world, Dan Levy's eyebrows were clearly passed down to him by Eugene Levy, and so on and so forth.
Then you have ones that threaten to fly under the radar: the "Saturday Night Live" trio Please Don't Destroy has not one, but two nepo babies in Martin Herlihy and John Higgins, the sons of "SNL" producers Tim Herlihy and Steve Higgins, respectively. If you keep going down the rabbit hole, though, things get a little tenuous: does Kristen Stewart owe her career to her mother's work as a script supervisor on "The Flintstones in Viva Rock Vegas," and is Timotheé Chalamet only famous because his uncle created "Party of Five" and directed "Leprechaun 2?" No. Probably not.
Here's why people are mad about nepo babies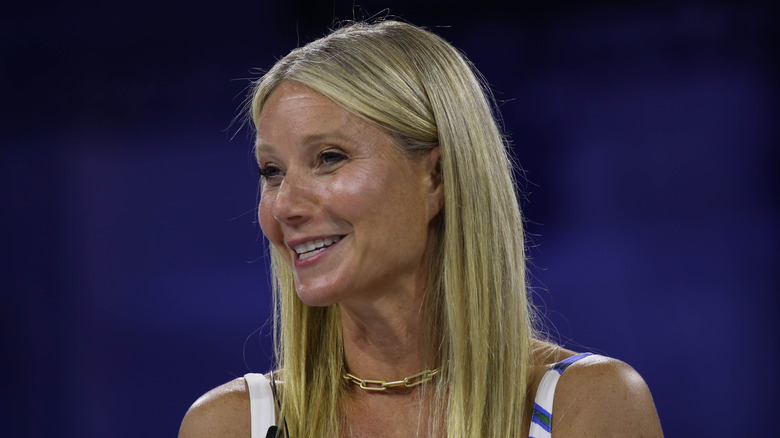 Brian Stukes/Getty Images
It does stand to reason that people — especially those with any experience trying to break into the entertainment industry and being shut out time and time again — would feel like it's utterly unfair that so many major roles in Hollywood are going to people whose families can make them connections that normally feel impossible to form. What typically doesn't help, either, is the defensive response from nepo babies who feel as if their careers are being demeaned in some way.
A particularly glaring example is Lily-Rose Depp, the daughter of Johnny Depp and French singer Vanessa Paradis, who made a frankly bizarre statement about how she's not any different from children of doctors who become doctors while denying that her parents had any influence on her fame. Ben Stiller, who you might forget is the son of Jerry Stiller and Anne Meara, got in a Twitter debate over the role nepotism has played in his career and faced plenty of pushback. Gwyneth Paltrow (Blythe Danner and Bruce Paltrow's daughter) and Hailey Bieber (daughter of Stephen Baldwin and niece of William, Alec, and Daniel) had a chat in the summer of 2022 about how nepo babies have to work "twice as hard," actually. Nepo babies, as a concept, can definitely feel frustrating; when they push back against accusations of nepotism, it certainly doesn't help.
Why the nepo baby controversy is actually overblown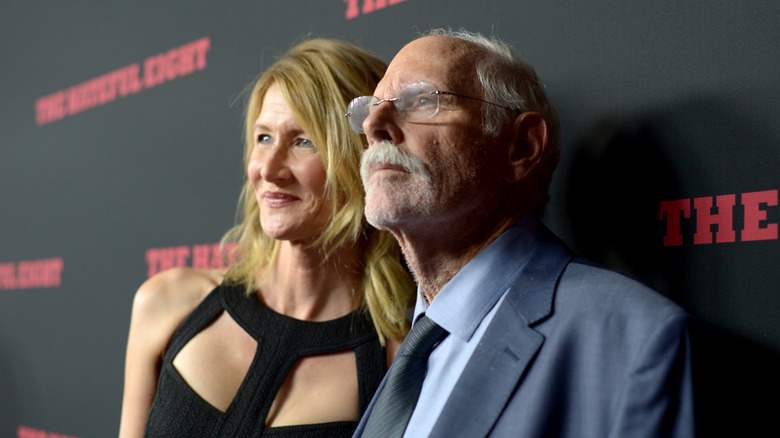 Charley Gallay/Getty Images
In the end, though, does it really matter that Laura Dern's father is Bruce Dern when she's one of the best actors working today?! Truthfully, Vulture's coverage isn't making any direct statements about whether it's good or bad to be a nepo baby, but is simply reporting on how deeply ingrained this trend is and has been throughout Hollywood's history. In fact, as the piece points out, the first big nepo baby was Douglas Fairbanks Jr., born way back in 1909 to Mary Pickford and Douglas Fairbanks — though he never quite achieved the heights of the nepo babies who followed him decades later like Jane Fonda and Liza Minnelli.
There's also definite leeway afforded to nepo babies who recognize their privilege without trying to defensively brush it off. Though Jamie Lee Curtis described the term as "hurtful," she also acknowledged that, as the daughter of Tony Curtis and Janet Leigh, she certainly had an advantage. During the press tour for her latest movie M3GAN, Allison Williams was extraordinarily blunt, saying, "All that people are looking for is an acknowledgement that it's not a level playing field. It's just unfair. Period, end of the story, and no one's really working that hard to make it fair," concluding, "It doesn't take anything away from the work that I've done. It just means that it's not as fun to root for me." All in all, a solid attitude.
Hollywood nepotism isn't going anywhere, clearly, but Vulture's coverage might let audiences just be more aware of this extremely common practice. With that said, nepo babies are here to stay, and though the industry certainly needs to open its doors to all newcomers and not just privileged ones, industry dynasties are here to stay; there's no way that Blue Ivy Carter isn't planning her ascent as we speak.