What Happened To Rumpl After Its Failed Shark Tank Attempt?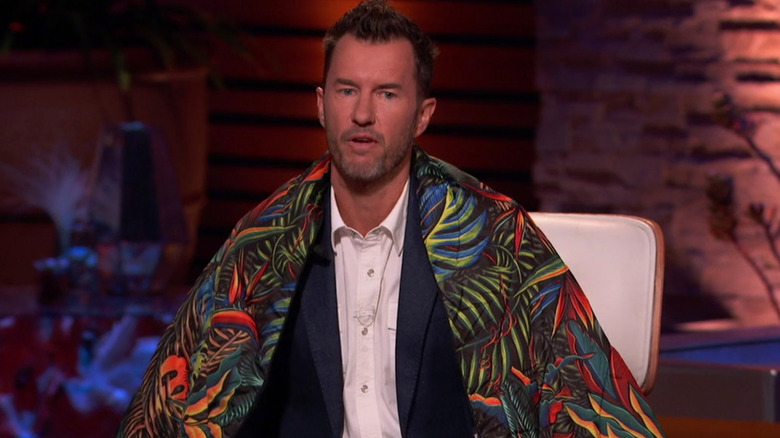 ABC/Hulu
Plenty of entrepreneurs innovate by coming up with a new twist on an old classic. This is the gist behind several successful "Shark Tank" pitches, like the Bouqs floral delivery company, the reimagined Mission Belt, or the Ice Shaker water bottle. So, when entrepreneur Wylie Robinson went into the tank for the Season 14 premiere of "Shark Tank," he had good reason to hope for a big investment from one or more of the sharks.
Robinson was there to pitch his company, Rumpl. Simply put, it's a reimagined blanket for outdoor and at-home use. Robinson was inspired to invent Rumpl after getting car trouble on Mammoth Mountain with a friend. This forced Robinson and his friend to bundle up with their sleeping bags. Realizing that their sleeping bags were much more comfortable than their at-home blankets, Robinson decided to reinvent the blankets to incorporate modern advances in textiles. He came up with Rumpl, a line of modern, lightweight, comfortable blankets for use in the home.
Robinson's was the rare "Shark Tank" pitch that excited all of the sharks. Here's how the bidding went down.
The sharks weren't sure why Wylie Robinson was there in the first place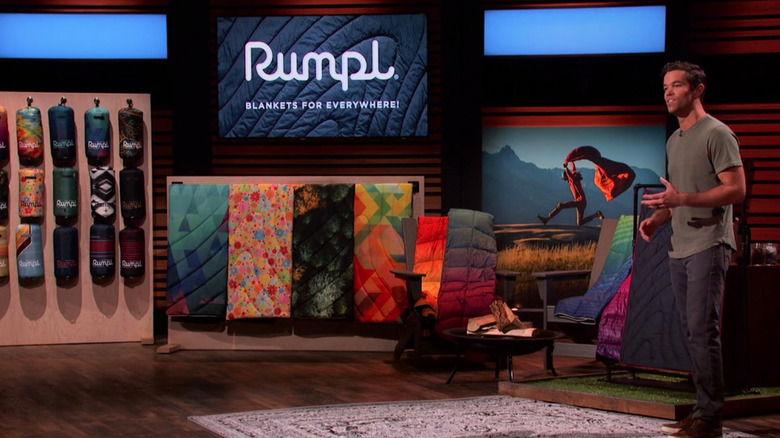 ABC/Hulu
Wylie Robinson's initial ask was a bold one: he wanted $600,000 for a 4% equity stake in his company–a valuation of $15 million. The sharks were initially taken aback, but once Robinson delved into his numbers, the valuation made sense.
Robinson went into business at the end of 2013. In 2014, they did $450,000 in sales. The following year, that number nearly doubled. Steady growth continued each year, peaking at $8.8 million in 2018. At the time of his "Shark Tank" pitch, Robinson's company was being sold nationwide at all REI stores as well as online at Amazon.com. By the time he met the sharks, Robinson had about $3.5 million in his bank account.
Naturally, the sharks were confused as to why such a successful business needed outside investors. Robinson explained that he wanted to expand his marketing strategy away from the outdoor goods market and into the sporting goods market. Given the success of his business, the sharks were skeptical that he wasn't just appearing on the show for added publicity. Robinson quickly amended his initial offer, changing it to a $600,000 loan at 10% interest, along with a 5% sports licensing revenue agreement.
Kevin O'Leary and Daymond John both made offers asking for 10% of Robinson's business. Since Robinson was so unwilling to give up that much equity, he left the tank without a deal. Was this the right decision?
Wylie Robinson walked away without a deal, but that wasn't a problem for Rumple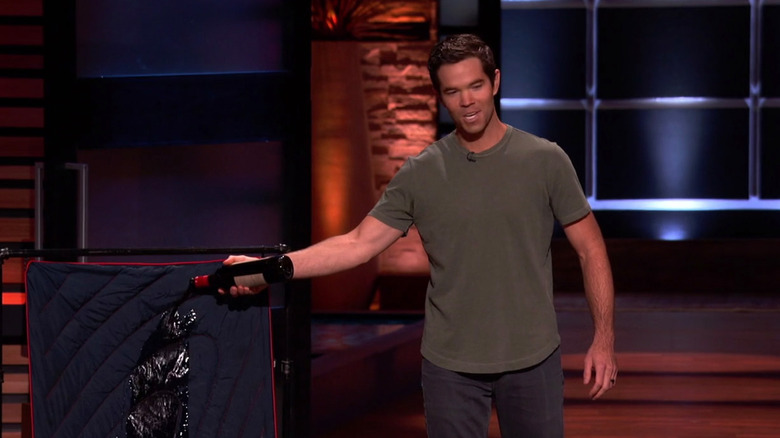 ABC/Hulu
First, a little background. As Wylie Robinson explained on the What I Wish I Knew podcast, producers for "Shark Tank" had been in contact with Rumpl for years before his appearance. Originally, "Shark Tank" wanted Robinson to appear during Season 8. So, it's likely that "Shark Tank's" producers were already well-aware of Rumpl's potential–which begs the question, did anyone involved expect a deal to actually take place? Regardless, Rumpl is still doing brisk business today. It's still available on Amazon, at REI, and at a slew of other online and brick-and-mortar retail shops. 
Today, Rumpl is as devoted to environmental responsibility as it is to profitability. It's classified as a Climate Neutral Certified B Corp, and it's a member of 1% for the Planet, an organization businesses that donates 1% of their revenue to environmental causes annually (via Climate Neutral). With dozens of sleeping bag-style blankets available for sale, and sustained annual growth, Rumpl is an unqualified "Shark Tank" success.