Law & Order: SVU's Ice-T Holds A TV World Record For His Long-Running Role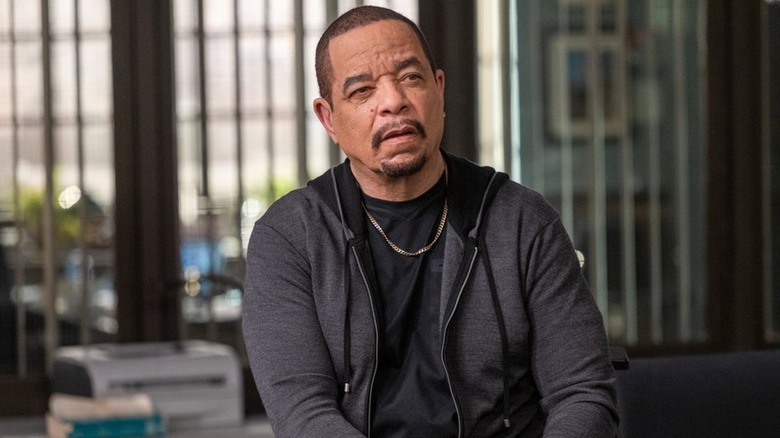 Scott Gries/NBC
Achieving a lasting presence in Hollywood can be difficult, but Ice-T is making it look easy as he celebrates 20-plus years on the long-running series, "Law & Order: Special Victims Unit."
Making his "SVU" debut in the season 1 finale as Sergeant Odafin Tutuola, Ice-T has been a steady presence in the crime drama ever since. Alongside Detectives Olivia Benson (Mariska Hargitay) and Elliot Stabler (Christopher Meloni), he helps investigate sexually-based offenses, which as we all know, are considered especially heinous.
For Ice-T, being a staple on such a massively successful television show wasn't something he ever envisioned for himself. Longtime fans remember that — prior to embarking on an acting career — he was a hip-hop artist throughout the 1980s, with hit tracks including "New Jack Hustler," "I'm Your Pusher" and, funnily enough, "Cop Killer." Also before his start on "SVU," he lived a somewhat unfavorable life of crime, which included theft, drug sales, and gang affiliation.
He told Page Six in 2017, "If you look at it, all rappers are playing cops now ... You think because I am a rapper I should have turned this down? That would have been stupid. I am about getting that check." The hefty income, in addition to fans' unwavering love for "SVU," has kept Ice-T coming back for 500 episodes and counting. Thanks to his two-plus decades on the show, he now holds an impressive TV world record among actors.
Ice-T is the longest-running male actor in TV history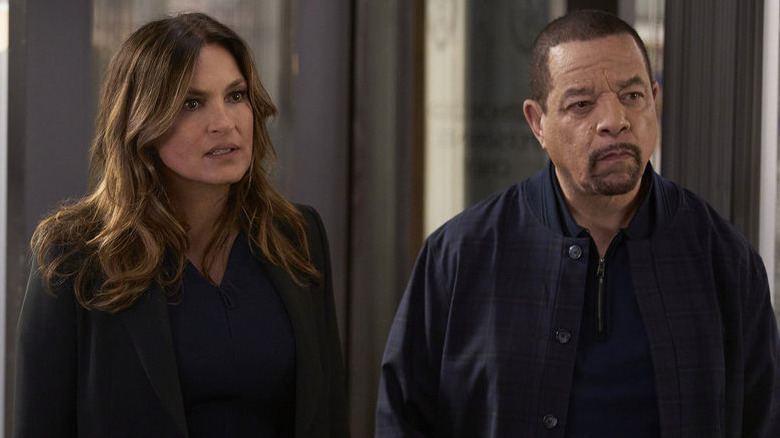 Michael Greenberg/NBC
In October 2022, Ice-T revealed on Twitter that he was named the longest-running male actor in the history of television. "Don't tell me what CANT be done," he said.
For Ice-T, it was all luck that he was hired for a show that's enjoyed such longevity. He told ET, "There's people that have acted way longer than me, but to be on one show continuously for that long, it has never been done." Though he said some TV personalities — like Bart Simpson (Nancy Cartwright) — are threatening to take his title away, he's not letting go of it. The only person who has beaten him is "Law & Order: Special Victims Unit" co-star Mariska Hargitay, the longest-running TV actress given her start on the show since its premiere.
Two decades and counting is a long time to be part of the same project. So what keeps Ice-T coming back to crack more hilarious one-liners as Fin? First, he genuinely enjoys "SVU" and watches each episode when it airs. He said on "Late Night with Seth Meyers" that, since the scenes are filmed out of order, he's often shocked over the plot and killer like the rest of the world. He also enjoys the paycheck that comes with the territory of being on "SVU," especially the residuals.
He said, "I saw the number and I went from, 'I don't know how long I'll be on this show,' to, 'I will be on this show 'til they throw my Black a** out on the street."