Paramount+ Picks Up 10M More Subscribers To Continue Its Streaming Ascent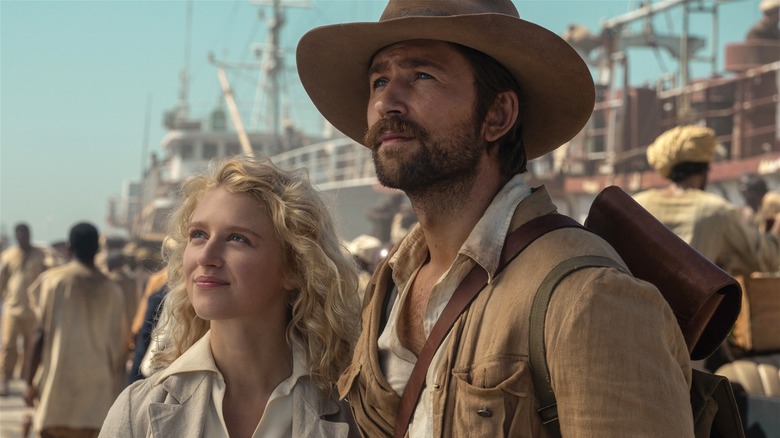 Emerson Miller/Paramount+
The choice of streaming service can be quite a daunting prospect these days. With a greater move away from large television providers, the alternatives have become a growing number of different streamers like Netflix, HBO Max, Apple+, Starz, Amazon Prime, Paramount+, Crunchyroll, and so many more. It seems like everybody has some kind of streaming service these days, which is probably best highlighted by Warhammer+, a niche television streaming service focusing on a tabletop game and its myriad of shows and movies. In other words, audiences have plenty of options to choose from when it comes to entertainment and streaming services, which tends to make gaining and keeping subscribers a tremendous uphill battle.
The ebb and flow of these services is often the subject of great scrutiny as people speculate on who will become the biggest hit next. Netflix is always one of the first companies to come to mind, mainly because they were one of the first to truly make it big and prove that streaming can be a viable option. More recently, though, what seems to affect a streamer the most is exclusive content, and Paramount+ certainly has some major draws.
Paramount+ jumped from 46 million subscribers to 56 million
According to The Hollywood Reporter, Paramount+ has seen some significant growth over the past few months, buoyed by hit shows, movies, and sporting events. In September 2022, Paramount+ boasted around 46 million subscribers, but the service now reports that it has 56 million, having added 9.9 million in just around four months. This is fantastic growth for Paramount, which released a statement that said, "Subscriber growth was driven by a strong content slate, including the NFL, the expansion of existing franchises like 'Top Gun: Maverick' and '1923,' the success of new franchises like 'Tulsa King' and 'Smile,' as well as CBS' overall entertainment slate. Internationally, 'Yellowstone' and 'Top Gun: Maverick' were top acquisition drivers for the service."
Considering that "Top Gun: Maverick" is one of the biggest movies of all time, "Yellowstone" and its retinue of spin-off shows consistently earn viewership in the tens of millions, and the streamer boasts rights to televised NFL playoff games, it makes perfect sense as to why Paramount+ has seen such explosive growth in just a short amount of time. Whether or not they will be able to retain these numbers or continue this upward trend is up for speculation, but the future is currently looking bright for the company.