Young Sheldon's Raegan Revord Considers Her Cast Members A Second Family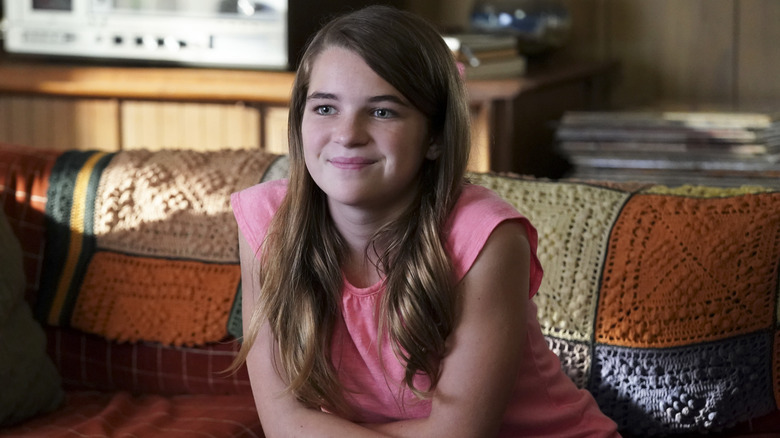 Sonja Flemming/CBS
For 12 seasons, fans tuned in to "The Big Bang Theory" to peer in on the lives of the brainy main characters. While their social skills may have been lacking, their résumés more than made up for it. Sheldon (Jim Parsons) is a theoretical physicist, Leonard (Johnny Galecki) is an experimental physicist, Raj (Kunal Nayyar) is an astrophysicist, and Howard (Simon Helberg) is an aerospace engineer. As such, Penny (Kaley Cuoco) serves as a gregarious, socially intelligent foil to her nerdy friends.
On the spin-off "Young Sheldon," the fledgling genius may not be surrounded by a gaggle of brainiac peers, but he is close with his twin sister, Missy, who functions as a sort of proto-Penny. Played by Raegan Revord, Missy is sarcastic, savvy, and self-assured. Crucially, she is there to provide emotional assurance to her brother.
Now a teenager, Revord joined the cast of "Young Sheldon" when she was 9 and has grown up on the set. It is no surprise, then, that Revord thinks of her fellow cast members as a second family.
Revord loves having an industry family to go to for advice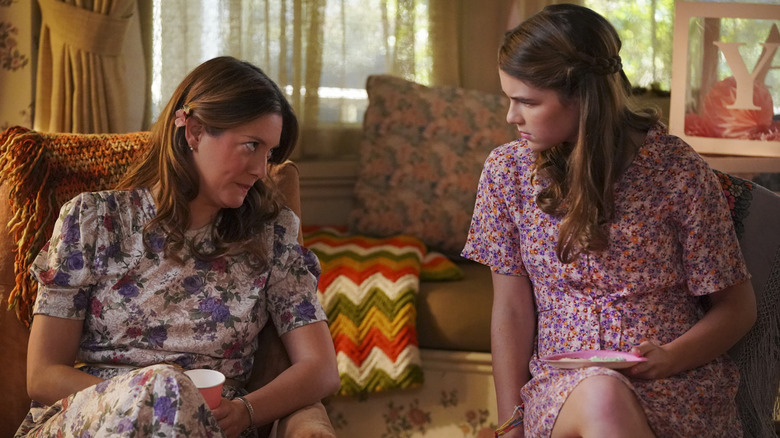 Michael Yarish/CBS
The sets of family sitcoms foster a unique home-away-from-home environment, and that's especially true for "Young Sheldon" and its cast of child actors. In an interview with Popternative, Raegan Revord compared the experience to having a second family. "It's like hanging out with your family all day," the actor said. "It's like picking on each other, a lot of banter but then hugs. It really is just chaos, but it's so much fun."
Revord also praised her older cast mates — who include Zoe Perry, Lance Barber, Montana Jordan, and Annie Potts — for acting as role models: "It's nice to have this group of people that you trust, and you know you can confide in them and that you can always go to [them] for advice."
Unlike a real family, however, the "Young Sheldon" cast is primed to dole out industry advice. "Zoe, she grew up on a set as well, so she understands the child actor stuff, so I'll go to her and ask for advice." Indeed, Zoe Perry, whose mother is Laurie Metcalf, grew up on the set of "Roseanne," even appearing in two episodes of the sitcom.