Harry Potter Producers Almost Made Fantastic Beasts Into A Newt Documentary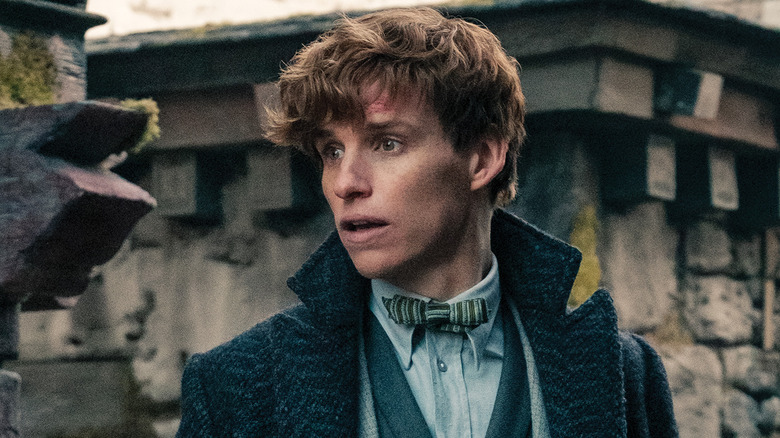 Warner Bros. Pictures
Although the "Fantastic Beasts" film series has fallen under much scrutiny over the years due to J.K. Rowling's problematic commentary, casting issues, and lackluster world-building, most "Harry Potter" fans can at least agree on one thing: "Fantastic Beasts and Where to Find Them," the original movie in the series, was whimsical, magical, and held so much potential to be something special in the Wizarding World.
The first film's ending left something to be desired — and many fans harped on that — but otherwise, it was a massive departure from the "Harry Potter" franchise that fans were used to. The film walked a delicate line between being its own story and still feeling like it fit into the larger Wizarding World.
Its success and whimsical nature were partly due to Eddie Redmayne, the talented actor who played Newt Scamander. Redmayne's portrayal was charming and relatable, making fans immediately fall in love with him. During an interview with Mama's Geeky, Redmayne even confessed how much Newt taught him. "There are some things that he has said which I now try and live by. One is that worrying means you suffer twice — which was in the first movie," Redmayne said as one of many things he learned from Newt.
After the world fell in love with Newt Scamander, it's hard to imagine that "Fantastic Beasts and Where to Find Them" was almost slotted to be a different kind of film. At one point, it was going to be a documentary about Newt instead.
One of Harry Potter's producers wanted to make a documentary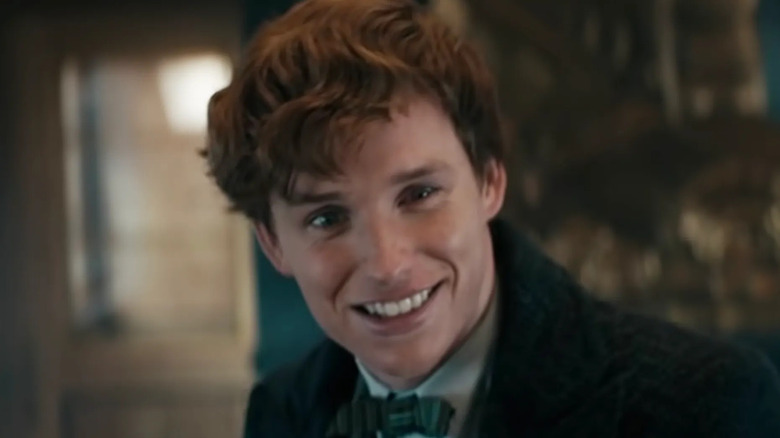 Warner Bros. Pictures
Collider's Adam Chitwood visited the "Fantastic Beasts and Where to Find Them" set in December 2015 to talk to the producers about the new project. Needless to say, many inquiring minds wanted to know about the spin-off series that would keep the Wizarding World alive after "Harry Potter" came to an end. While on set, it came to light that one of the long-term "Harry Potter" producers, Lionel Wigram, had once wanted to do a documentary-style film.
Fellow producer David Heyman shed light on Wigram's desire to pursue a Newt Scamander documentary. The approach would have been unique — and it might have made sense considering the source material the movie is based on is actually more of a textbook-style book, detailing different types of magical creatures. Ultimately, J.K. Rowling had a different vision for "Fantastic Beasts."
"So, Lionel had this idea. Jo got wind of it. She said, 'Well, [funnily] enough I'd been thinking about something already.' And she had this whole idea in some form. I mean, it's changed and developed over the course of the year and a half and two years that's been going on. But she knows how each part connects with her universe," Heyman explained. While Wigram was contemplating a Newt documentary, Rowling had developed her own ideas about how to tell Newt's story. "So, when she started, she showed us the script and [we] went, 'Whew. Thank you.'"