Raquel Welch's Iconic Seinfeld Cameo Was From A Fan-Favorite George Episode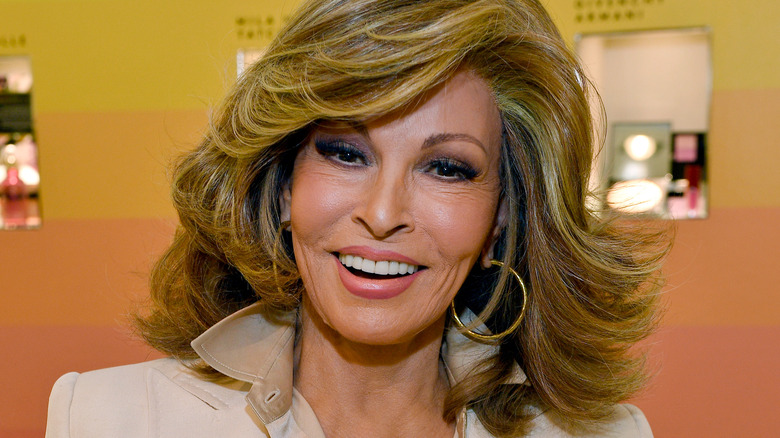 Matt Winkelmeyer/Getty Images
The passing of Raquel Welch at the age of 82 on February 15, 2023 leaves behind a legacy laden with memorable performances and glamorous guest appearances. Whether she was out there helping to popularize the bikini in "One Million Years B.C.", entering into a verbal pas de deux with Mae West in "Myra Breckinridge," or playing a lovely devil in the 1966 version of "Bedazzled," she had a magnetic screen presence that kept audiences on their toes, and a beauty that made her an icon in Hollywood during the 1960s and beyond.
She also made quite an impression on television audiences, guesting on a number of shows and appearing as a regular on several short-lived series, such as "American Family" and "Date My Dad." In particular, fans of "Seinfeld" will recall that she had an extremely memorable appearance on the show. The role took a playful swipe at Broadway divas everywhere and her own reputation, which, at times, resulted in her being labeled difficult by studios, producers, or directors. The end result is a wonderful bit of self-parody which has stood the test of time for TV viewers everywhere.
Welch appeared as herself in The Summer of George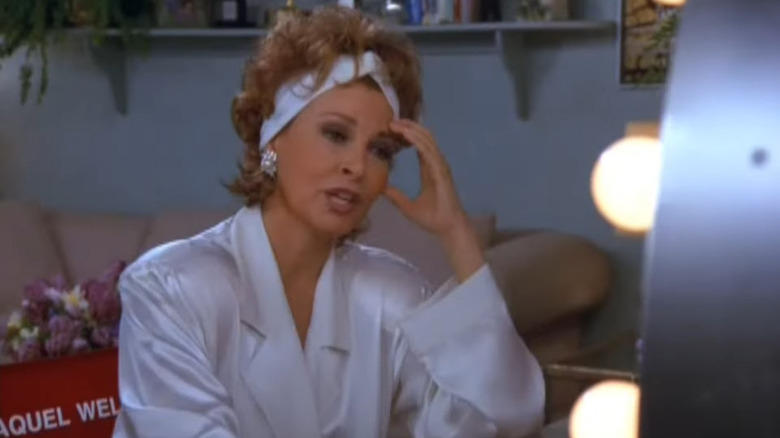 NBC
During "The Summer of George," Raquel Welch plays herself, entangled in a fight with the producers of her Tony-nominated play, "Scarsdale Surprise." The show's producers would do anything to get rid of her, and when Kramer (Michael Richards), attending the ceremony as a seat filler, stumbles onstage and inadvertently finds himself accepting an award on their behalf, they find their opening. Kramer is blackmailed into figuring out a way to fire Welch from "Scarsdale Surprise," otherwise he has to surrender his Tony to the show's producers. Their reason? She doesn't swing her arms as she dances.
Kramer does his best to do as the producers wish, confronting the actress backstage and informing her of her firing. As the producers knew she might, Welch goes ballistic on Kramer and destroys his Tony in the process. A chance encounter with Elaine Benes (Julia Louis-Dreyfus) on a random New York street corner results in a catfight, as Welch presumes that Benes is mocking her when she is in fact trying to describe a man to the police who has a similar way of moving his body. Elaine's disheveled appearance later draws this immortal line from Kramer: "the woman is a menace!" 
In real life, Welch was also no stranger to the Broadway stage, having taken over the lead in a 1981 production of "Woman of the Year" from Lauren Bacall. Her sense of humor, playful self-awareness, and fearless onscreen presence will be sorely missed.