The Last TV Series Raquel Welch Was In Before She Died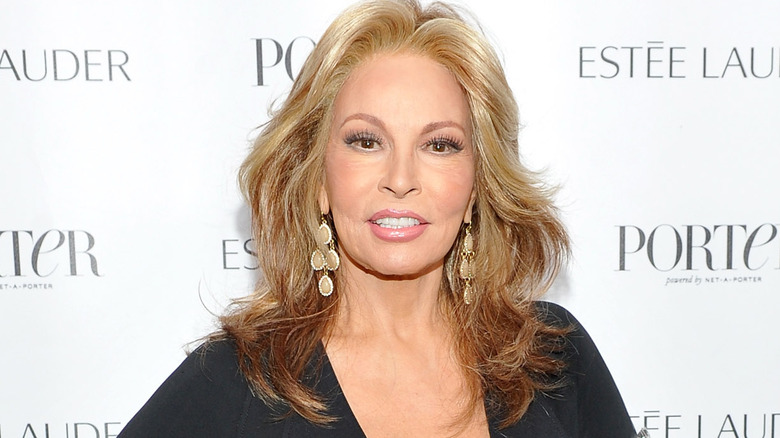 Donato Sardella/Getty Images
Earlier today it was confirmed that Golden Globe award-winning actor Raquel Welch had passed away at the age of 82. Her career was nothing short of prolific, with a resume that included classic films like "One Million Years B.C.," "Legally Blonde," and 1973's "The Three Musketeers" (the final of which gained her praise for her performance as Constance Bonacieux and led to a sequel titled "The Four Musketeers").
In television, she got her start as a "Billboard Girl" on the first season of the 1960s ABC variety show "The Hollywood Palace." Since then, she had two self-titled television specials ("Raquel!" and "Really, Raquel"), hosted "Saturday Night Live," and even appeared on the "Seinfeld" episode "The Summer of George," in which she plays a version of herself starring in the fictional Tony award-winning musical "Scarsdale Surprise." Welch continued to appear on television intermittently well into the late 2010s, during which time she would become a series regular on a little-known Canadian-American series.
Welch played Rosa on Date My Dad
In 2017, Raquel Welch made her final television appearance in the comedy series "Date My Dad," which ran for just one 10-episode season on Canada's W Network and the United States' Up TV. Playing on a trope common in the romantic comedy genre, the series followed single dad Ricky Cooper (played by "Days of our Lives" actor Barry Watson) as he tried to reenter the dating arena following the death of his wife.
While struggling to overcome two decades of lost time, Ricky also needed to meet the emotional needs of his three young daughters, played by Zenia Marshall, Lilah Fitzgerald, and Audrey Smallman. Raquel Welch played Rosa, Ricky's mother-in-law who moves into his home following her daughter's death to help him raise her grandchildren. The series dealt with difficult topics such as grief, puberty, social media, and how families evolve through trauma. The final episode, "Graduation," aired on July 28th, 2017.