Melissa McCarthy's Ursula Cackle Is Chilling In The New The Little Mermaid Teaser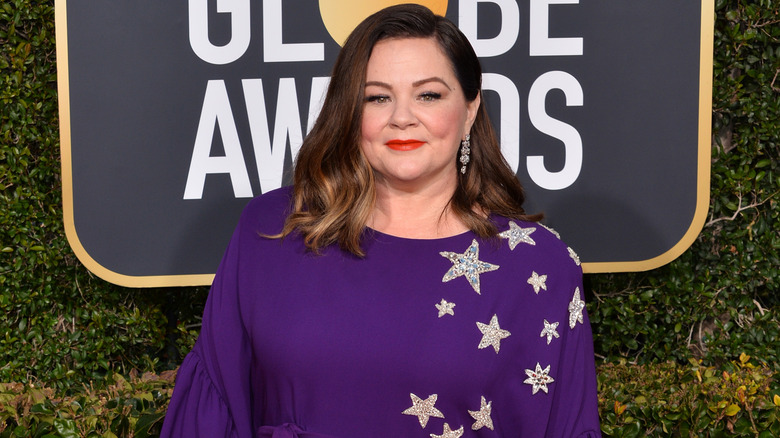 Featureflash Photo Agency/Shutterstock
For such a brief showcase, there's actually a fair amount to parse through in the recently revealed teaser trailer for Disney's live-action remake of "The Little Mermaid" — including a first glimpse at Melissa McCarthy's terrifying take on Ursula.
2023's "The Little Mermaid" continues Disney's controversial trend of live-action remakes, which thus far has resulted in as many critical hits as it has misses. While the visual spectacle of 2015's "Cinderella" and the surprise heart of Jon Favreau's "The Jungle Book" arguably proves this concept has potential, it has drawn criticism for underwhelming projects like "The Lion King," "Mulan," and "Pinnochio."
Almost every theatrically released live-action remake has been a box-office smash regardless of their critical receptions, however, often exceeding $1 billion in global gross. As the first remake to hit theaters since the pandemic, "The Little Mermaid" could prove whether or not an appetite for these films has survived several years of disappointing direct-to-Disney+ releases.
This teaser, boasting the undeniably impressive vocals of Halle Bailey and a few genuinely remarkable visuals, may well indicate that Disney hasn't run out of magic just yet.
A shallow dive into the kingdom of Atlantica
Shared via its star's Twitter account, this teaser bolsters Disney's ongoing celebration of their 100th year in business. "I'm so very excited to continue the #Disney100 celebration with this new look at #TheLittleMermaid just 100 days until it arrives in theaters," writes Ariel actor Halle Bailey.
Accompanied by her already viral rendition of "Part of Your World," we get a few more shots of Bailey as the mermaid Disney Princess at the center of this tale, as well as some of the underwater citizens of the kingdom of Atlantica. After a few endearing shots of Ariel interacting with sea-life, we even get a glimpse of the iconic "Kiss the Girl" sequence, complete with Jonah Hauer-King's Prince Eric.
The final shot of the teaser is dedicated to Melissa McCarthy's Ursula, suitably creepy and shrouded in an eerie darkness. From behind her slimy tentacles, McCarthy's eyes can be seen with make-up almost directly translated from the original character's design. For those on the fence about the "Spy" and "Ghostbusters" actor's portrayal of the classic Disney villain, her scale-crawling cackle alone may be enough to inspire hope. "The Little Mermaid" will splash into theaters everywhere on May 26th, 2023.