Penn Badgley Teases You's Series Finale (& How It's Joe's Only Logical Ending)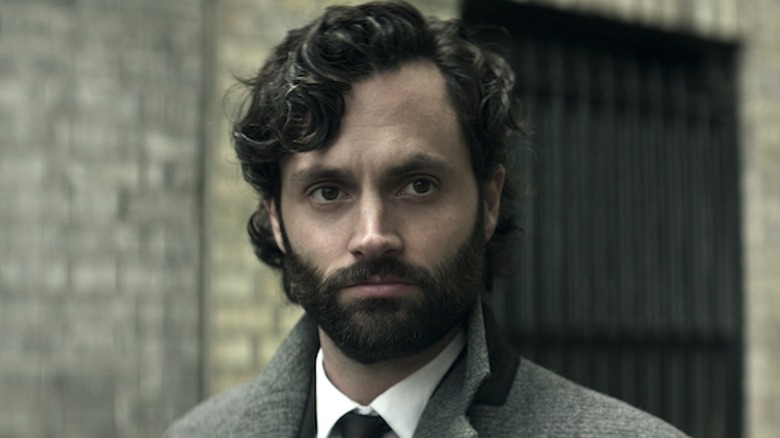 Courtesy of Netflix
Warning: Contains major spoilers for "You" Season 4, Part 1
The popular Netflix series "You" is currently in the midst of its fourth season; the first half of the episodes aired on February 9 and the second half is set to air on March 9. Season 4 sees Joe (Penn Badgley) living in London, posing as a professor named Jonathan Moore. After falling into the rich person crowd, Joe wakes up after a night of partying to find his colleague dead — only, this time Joe didn't kill him, but rather is being framed. What follows over the next five episodes is Joe trying to track down the new "you" who has figured out who Joe really is — while, of course, falling for yet another woman, Kate (Charlotte Ritchie).
At the end of Season 4, Part 1, Joe discovers that his "you" is Rhys Montrose (Ed Speleers), a famous author known for his writing about growing up in poverty and who is now running for mayor. As it turns out Rhys is the "eat the rich" killer who initially framed Joe before killing a handful of the other rich friends.
Fans are certainly curious where the rest of Season 4 is headed, but are also curious about where Joe will end up at the end of the full series — after all, Badgley recently said that he sees the show ending with Season 5. Plus, in another recent interview, he even teased what Joe's ending might be like.
Badgley thinks the ending that the co-creator pitched is 'brilliant'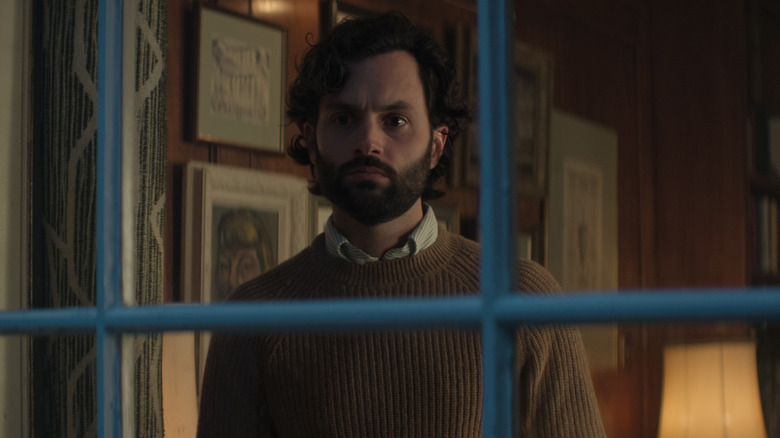 Courtesy of Netflix
While speaking with Variety for an interview in February 2023, Penn Badgley discussed the potential ending of "You" — and revealed that he has heard how co-creator Greg Berlanti sees the show ending. Put plainly, Badgley loves it and doesn't see another possible ending for Joe.
Discussing the series finale idea that Berlanti pitched to co-creator Sera Gamble, Badgley said, "I can't say what it is, but it is the one ending that I think is like, 'Wow, that's really smart and that's really the only way it could and should end.'" The actor then went on to discuss how it's a complicated situation to find a fitting ending for a serial killer. Badgley continued, "With Joe, you think about it. Like what ending makes you feel good? Is it him dead? It's almost like it's too expected. Also whoever has to kill him is then turned into a murderer. You know, do we want retribution, do we want revenge, what is justice? It brings up a lot of questions, but it could be on the menu."
Like all of the "You" fans out there (and there are many), Badgley is excited to see where the show goes — and how (or if) Joe finally gets taken down. Badgley concluded, "What Greg pitched me for the whole series finale I think is brilliant and we'll see if we get there."