Piper Perabo Did Not Phone In Her Yellowstone Kiss With Kevin Costner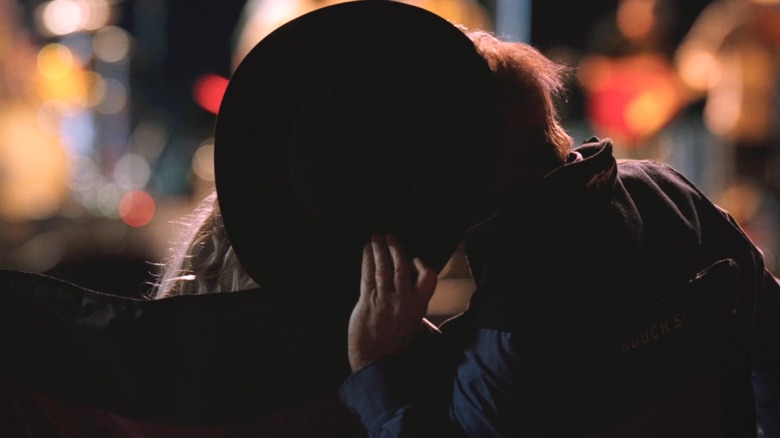 Paramount Network
Environmental activist Summer Higgins (Piper Perabo) first showed up in "Yellowstone" in the season 4 episode "Under a Blanket of Red," and she's certainly shaken up the Dutton household. After becoming a rival to Beth (Kelly Reilly) and an unusual love interest for John (Kevin Costner), Summer finds herself under house arrest in the Duttons' home, making for a lot of interesting conflict.
In an interview with Decider shortly after Summer's first appearance on the show, Perabo was asked if things would get romantic between Summer and John on the way, and the "Coyote Ugly" star said that such a thing was possible, but noted that Beth Dutton will always stand in the way of anyone messing up her family. It's true that Beth does present a roadblock to a potential Summer and John romance, but that romance is definitely starting to blossom on the show.
In an interview with Taste of Country, Perabo described working with Costner as intimidating, saying that she can't see him without thinking of all his legendary movies like "Bull Durham," "Dances With Wolves," and "Field of Dreams." "But he's such a good actor, and he's directed so many films that you get down to the work really quickly, because he's so calm and steady," she said, detailing how her co-star made her feel more comfortable.
One of the most memorable scenes in the first half of season 5 came in the episode "The Dream is Not Me," where John and Summer kiss at the fair, with John using his hat to cover them up for the sake of privacy. But, according to Perabo, there was a real kiss going on behind that hat.
Piper Perabo says that kissing is hard to fake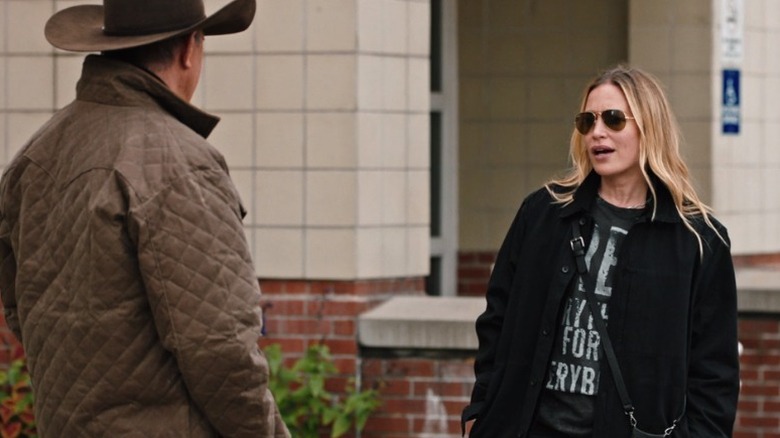 Paramount Network
In a 2022 interview with TV Guide, Piper Perabo was asked about the kiss between herself and co-star Kevin Costner. She revealed that, even though their kiss was obscured by a hat, they still really kissed. "Like, have you ever seen actors pretend to drive a car, and you're like that's not really how you drive a car?" she said as an example. "It's the same way with kissing. And I mean, Kevin Costner's a pro." In the scene, the two actors are clearly doing something more than simply holding their faces together, so it seems that Perabo is telling the truth.
In another interview with Variety, Perabo broke down the kiss a bit more. According to her, her main concern in the scene was keeping the same consistent tone that all episodes of "Yellowstone" have, but also producing a very special moment between these two characters. She also described the scene as being more idyllic than normal in "Yellowstone," as the show doesn't have a lot of moments when everything is calm. "When you watch that scene, it's almost nostalgic even when it's happening," she explained. "There's something about a summer night, when everything's fine — It's almost like a dream of 'Yellowstone.'" Perhaps it was the nostalgia of that event that made so many fans excited about the characters sharing a kiss behind a cowboy hat.