Is Joker 2 Giving Away The Plot In Its Title?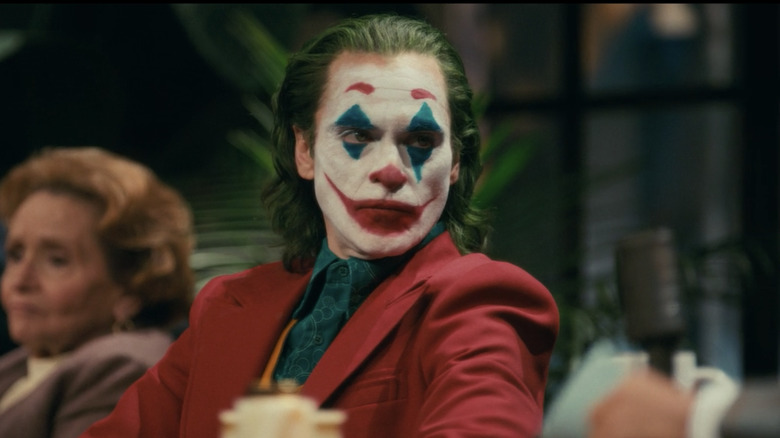 Warner Bros. Pictures/HBO Max
It seems like filmmaker Todd Philips was feeling the Valentine's Day spirit last night, as the acclaimed writer and director unexpectedly shared a first look at Lady Gaga and Joaquin Phoenix together in "Joker: Folie à Deux" — the highly anticipated sequel to 2019's "Joker."
Whereas "Joker" focused on the transformation of Arthur Fleck (Phoenix) from a struggling comedian to the titular clown prince of crime, it's been rumored that this upcoming "Joker" sequel will take the form of a musical, one which could focus on Joker's relationship with Lady Gaga's Harley Quinn. Since the debut of Harley Quinn in "Batman: The Animated Series," her abusive on-again-off-again relationship with Joker has become one of the most popular storylines in DC Comics and its extended properties.
Indeed, the abusive dynamic between Quinn and Joker is a focal point of the DC Extended Universe film "Suicide Squad" as well as the ongoing adult animated series "Harley Quinn" from HBO Max — though the extremely dark nature of the original "Joker" makes it likely we'll see a different angle on this relationship in "Folie à Deux." In fact, the title itself may actually give away an important piece of the film's plot, and could reveal a worrying twist on their relationship.
The term 'folie à deux' has a worrying definition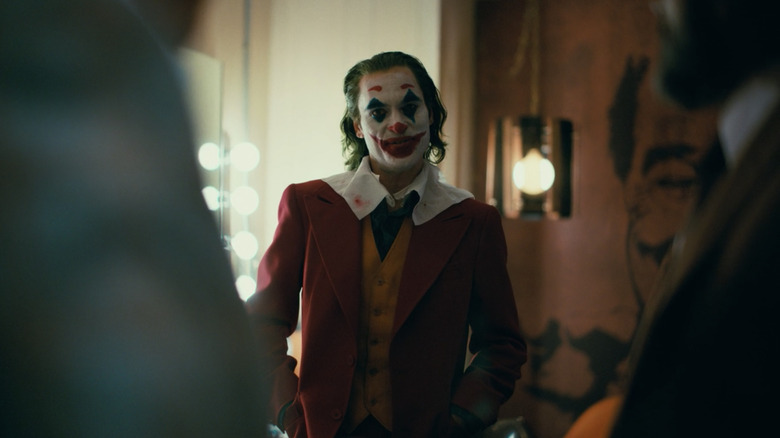 Warner Bros. Pictures/YouTube
Specifically, the title "Folie à Deux" comes from a real-life term that denotes a mental disorder that is shared between two or more people, often presenting between two members of the same family. Due to the intimate nature of Harley Quinn and Joker's relationship (as well as the photos shared by Todd Philips), the use of this term has led several worried fans to wonder whether or not the duo might actually be related in "Joker: Folie à Deux."
"I don't like where this is going," wrote u/Elitegamez11 on Reddit, after explaining the term's definition. "Phoenix has a history of playing characters with the hots for close family members," joked u/fightphat, referencing Phoenix's incestuous characters from "The Master" and "Gladiator." Although the most common meaning of "folie à deux" might reveal a worrying twist about the plot of the upcoming film, it's worth noting that the term can be more broadly used to describe multiple disorders (usually causing paranoid delusions) that are transmitted from one person to somebody they are "intimately associated" with (via National Library of Medicine).
As such, it's not extremely likely that Harley Quinn and Joker will be related in the upcoming sequel, though the title still reveals that Joker is likely to transmit his own delusions onto Quinn — something which mimics their story from "Batman: The Animated Series." In any case, this particular term gives us a few hints about what might be in store for "Joker: Folie à Deux" and where the insanity of Harley Quinn might come from.