What's The Song Playing In You's Season 4, Part 2 Trailer?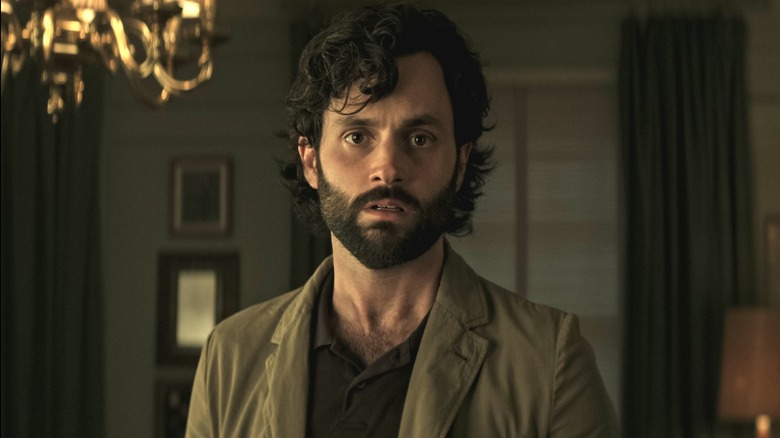 Courtesy of Netflix
Directly on the heels of the release of "You" Season 4, Part 1, Netflix has already revealed the trailer for Part 2 of the latest installment of the psychological thriller series. Of course, there's plenty of juicy plot details and surprise cameos for fans of the show to parse through, and seeing teases of Penn Badgley's Joe being pushed to his absolute limits by Ed Speelers' Rhys Montrose after the startling ending of "You" Season 4, Part 1 is reason enough to get excited all on its own. However, some fans may have found themselves rather puzzled by one particular aspect of the trailer.
The latest "You" trailer is set to a song that some viewers may find eerily familiar, yet altogether different at the same time. No, this isn't one of Joe's gaslight tricks — the song in question is, indeed, an incredibly famous radio hit, though this rendition of the piece is a little different from how listeners may remember it. Here's the song that plays in the first look at "You" Season 4, Part 2.
There's always something there to remind Joe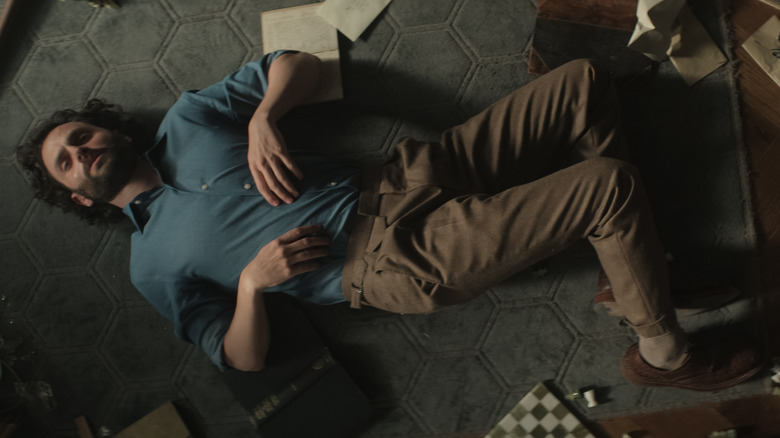 Courtesy of Netflix
The song that the "You" Season 4, Part 2 trailer is set to is none other than the hit single "Always Something There to Remind Me," popularized in the 1980s by the pop band Naked Eyes. What fans who have heard this track before may not realize, however, is that the song actually originated in 1963 and has been covered numerous times by various artists. The version of the piece in the "You" trailer is no different, actually being a cover of the song by the music production company Pitch Hammer, which frequently produces versions of songs for film and TV trailers.
It may not be the version of the song most fans are used to, but this rendition of "Always Something There to Remind Me" is a solid fit for the trailer. The sparse piano and slowed down pace emphasizes the tense atmosphere of the preview, while the title of the song and its lyrics encapsulate Joe's Season 4 predicament as he's forced to face the most unsavory parts of himself. The final sequence of the trailer, which features the mysterious reappearance of Victoria Pedretti's Love Quinn, hammers the point home — there's always something there to remind Joe of his dark past.
"You" Season 4, Part 2 is set to begin streaming on Netflix on March 9.