Whatever Happened To Marlene Lawston From Blue Bloods?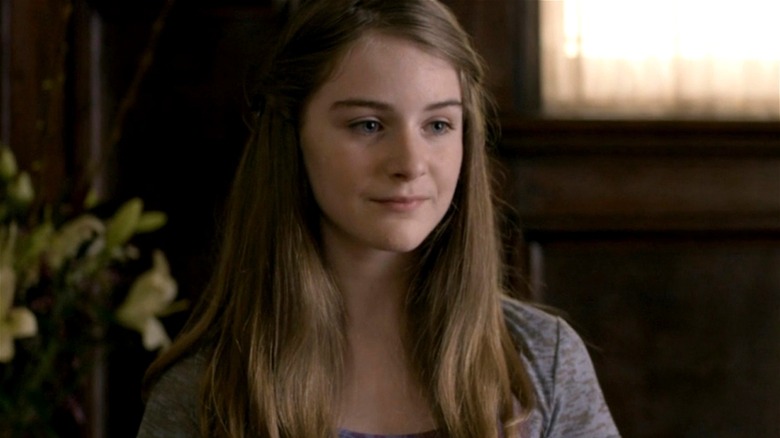 CBS
In the pilot episode of "Blue Bloods," we were first introduced to Nicky Reagan-Boyle, the daughter of Erin Reagan-Boyle (Bridget Moynahan). From our brief introduction to the girl, we learn that she's a sensitive teenager who's not afraid to speak up, as she tells Danny Reagan (Donnie Wahlberg), "Mom is mad at him [grandfather Henry Reagan (Len Cariou)] because he sided with you." After Henry jokes that kidnappers would "throw Nicky back in five minutes," Nicky storms off angrily.
At the time the episode aired, actress Marlene Lawston was 12 years old and was a promising child star, having appeared in "Blue's Clues" and "Law & Order," as well as the film "Flightplan" in which she played Jodie Foster's daughter, Julia, and "Dan in Real Life," playing Steve Carell's daughter, Lilly. Her role as one of Frank Reagan's (Tom Selleck) grandchildren suggests she was on an upward trajectory in her acting career. But after that one episode, Lawston disappeared.
By Season 1, Episode 4 ("Officer Down"), Sami Gayle took over the role of Nicky Reagan, which initially left fans bothered. "I don't know what happened, but could they really not find a closer look alike actor?" Kell08 asked on a "Blue Bloods" subreddit. Many have wondered what happened to Lawston after she left the show.
She's studying to get her MD and PhD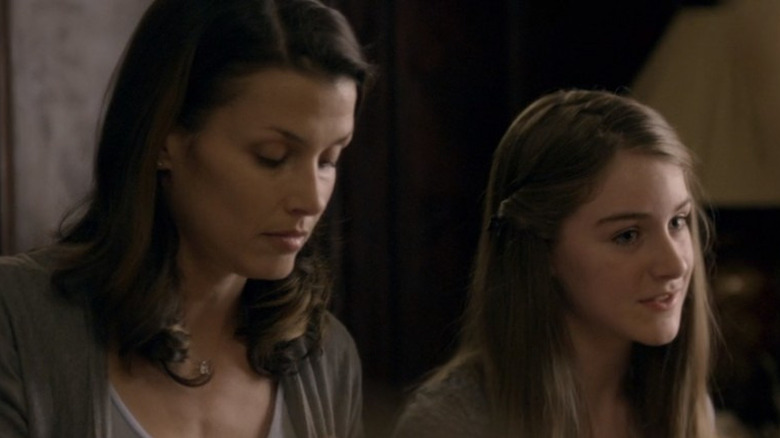 CBS
While it's not uncommon for TV roles to be recast after the pilot episode, what makes Marlene Lawston's recasting a bit unusual is the fact that her IMDb page lists "Blue Bloods" as her last acting role. The 25-year-old simply stopped acting after "Blue Bloods." Even her social media accounts are devoid of information, with her last Twitter post made in 2013, and her last Instagram post in 2019. One thing we know for sure is that Lawston is attending the University of Rochester's School of Medicine & Dentistry.
Lawston previously attended Colgate University, and in 2018, she was invited to the Beckman Scholars Program after writing a research paper titled "Cavefish: A New Model Organism for the Study of Mechanosensory Progenitor Cells." In 2020, she received the NIH Oxford-Cambridge Scholarship, which allows her to "complete her M.D. at the University of Rochester School of Medicine and her Ph.D. jointly at the NIH and Oxford or Cambridge." She thanked the Beckman Foundation in the announcement "for giving me the amazing research and connection opportunities."
Lawston may have walked away from acting and the spotlight, but she hasn't disappeared. She's simply living her life the way she wants, and it sounds like we can expect great things from Dr. Marlene Lawston in the future.