Michelle Pfeiffer In Talks For Maleficent 2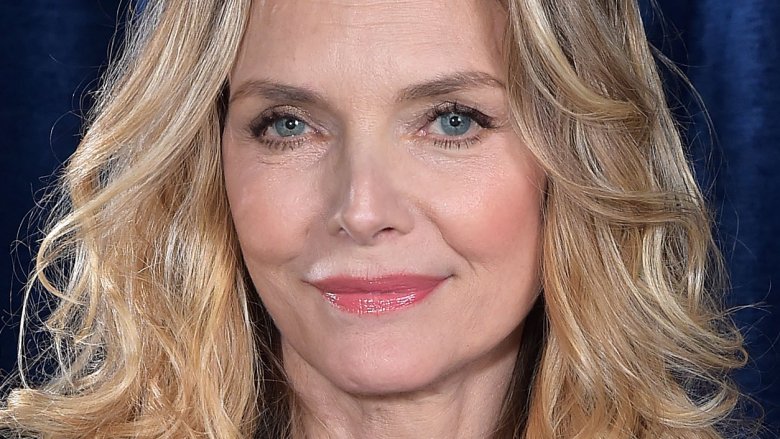 Getty Images
Michelle Pfeiffer has found her next role. According to The Hollywood Reporter, the Mother! actress is in talks to play a queen in Disney's sequel to their live-action fairytale film Maleficent.
Plot details for the film are being kept tightly under wraps. The first film, which was released in 2014, featured Angelina Jolie as Maleficent, the villain featured in the animated Disney film Sleeping Beauty. Jolie is set to return for the sequel, which will also see Elle Fanning returning in her role as Aurora. Deadpool's Ed Skrein recently signed on to play the film's villain.
Although the first Maleficent received mixed reviews from critics, currently sitting at a 50 percent on Rotten Tomatoes, it was a big box office success. The film made $758.5 million worldwide, including $241.4 million domestic, against its $180 million production budget. It currently holds the title for the 83rd highest grossing film worldwide of all time, and the 39th highest grossing PG-rated film of all time. (via Box Office Mojo)
Pfeiffer has been nominated for three Oscars for her work in Dangerous Liaisons, The Fabulous Baker Boys, and Love Field. She recently nabbed a Golden Globe nomination and an Emmy nomination for her work in the HBO drama The Wizard of Lies. Pfeiffer is next set to appear as Janet van Dyne in the upcoming Marvel film Ant-Man and the Wasp, due out in July of 2018.
Pirates of the Caribbean: Dead Men Tell No Tales co-director Joachim Ronnig is on board to direct the Maleficent sequel, which is based on a script from Jez Butterworth (Edge of Tomorrow) and the first film's Linda Woolverton. Butterworth and Woolverton are rewriting a draft from Micah Fitzerman-Blue (Transparent) and Noah Harpster (The Legend of Master Legend). Joe Roth (The Great Debaters) is set to produce the movie, which will start production later this year. 
The film does not have an official release date yet.