Shameless' Shanola Hampton Had Strangely Similar Nudity Habits To Veronica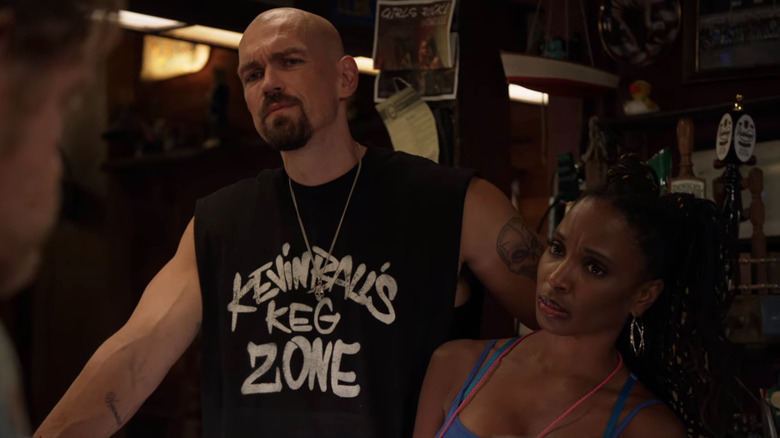 Showtime
"Shameless" is a series that takes a hard look at topics like poverty, gentrification, and mental illness, though there's no shortage of humor to balance the drama. Though plenty of relationships sailed and sank over the course of the series, "Shameless" fans agree that Kevin and Veronica carried the show. Portrayed by Steve Howey and Shanola Hampton, Kevin and Veronica were always getting pulled into the Gallagher's shenanigans, whether they liked it or not. However, that chaos rarely disrupted the couple's dynamic. One of the show's funniest running jokes is that Veronica and Kevin can barely keep their hands off each other. Luckily, Steve Howey and Shanola Hampton are friends in real life, and that compatibility added to the couple's more intimate scenes.
It's established early in the series that Kevin and Veronica's physical chemistry is off the charts. It's clear that they enjoy a healthy sex life, a factor that's frequently reflected in their state of dress. Veronica is characterized as someone with a lot of confidence, so she's not particularly shy when it comes to accentuating her figure. According to Shanola Hampton, that self-assured outlook is something she and Veronica have in common. 
Like Veronica, Shanola Hampton takes pride in her body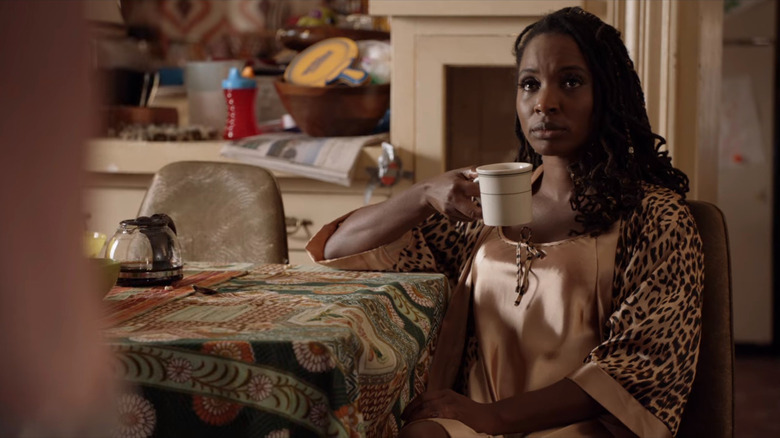 Showtime
"Shameless" is about how people persevere in the face of adversity, and Veronica's rock-solid relationship with Kevin doesn't exclude her from dealing with her fair share of hardship. Veronica faces challenges at work, a few rough patches with her best friend, Fiona (Emmy Rossum), and the struggles that come with motherhood. However, Veronica's sense of style remains largely the same throughout the series. Veronica takes pride in her looks, and her wardrobe, or lack thereof, demonstrates that confidence. In an interview with Collider, Shanola Hampton was asked about her experience playing Veronica, and she revealed that she connects with her character's tendency to bare it all.
"From the beginning, we were most similar in our confidence. Even with the sexual things that I have to do and the nudity, I've always been very comfortable with my body. I'm more European in that way. Americans are so stiff when it comes to nudity," the actor explained to the outlet. "For me, I've always walked around the house naked. My husband, in real life, is like, 'Babe, could you just put some clothes on! Keep the mystery alive!' Veronica and I are very similar in that."
That level of self-possession definitely came through in Hampton's performance. However, the actor doesn't share all of her character's traits. In the same interview, Hampton revealed that Veronica tends to swear more than she does in real life.