NCIS Fans Just Can't Get Behind A 'Badass' Ellie Bishop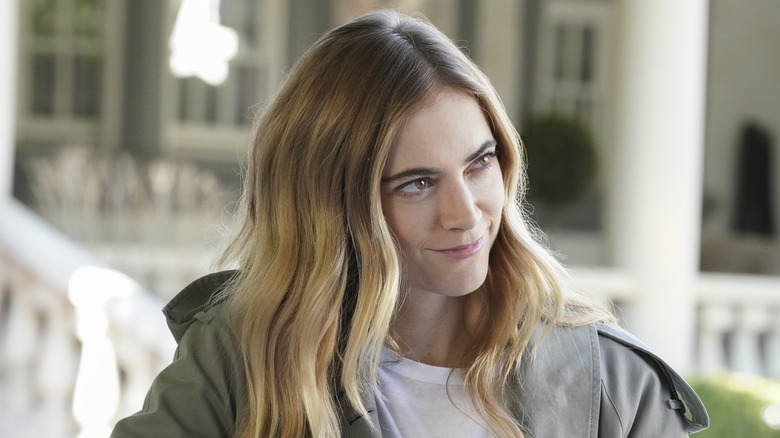 Bill Inoshita/CBS ©2021
Though there have been many shows with a similar slant, "NCIS" seems to be one of the longest-running procedurals under a single umbrella. With 20 and counting, the crime investigation series is still incredibly popular to this day (via Parrot Analytics). Furthermore, the CBS series has launched four spin-offs thus far, two of which are still going strong.
Of course, when a franchise gets this big and goes on for so long, in turn, there are bound to be missteps along the way. Whether it be a special episode focusing on Leon Vance (Rocky Carroll) or a Jethro Gibbs (Mark Harmon) storyline that has long outstayed its welcome, there are more than a few "NCIS" storylines that fans hate. Unfortunately for Ellie Bishop (Emily Wickersham), a long-time "NCIS" team member, this is precisely how fans felt about her final arc on the series, and they're not shy in explaining why they rejected it vehemently.
Fans of NCIS just can't buy Ellie Bishop as an intimidating presence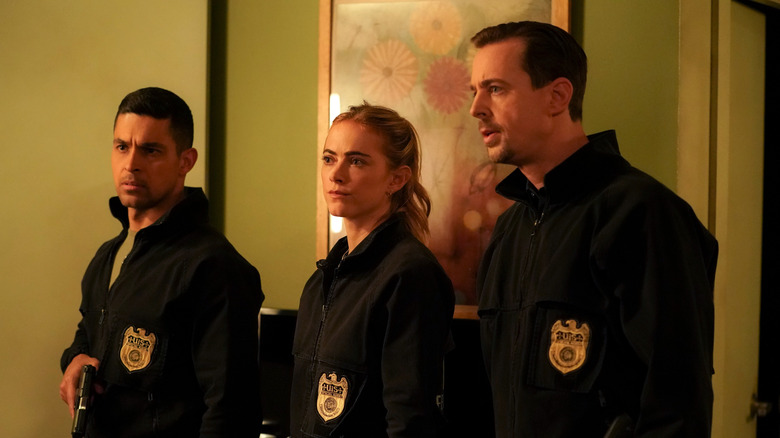 Sonja Flemming/CBS
On the r/NCIS subreddit, u/alevialewis shared their views on the Ellie Bishop storyline that the writers used to wrap up her character arc on "NCIS," and they were not impressed. "I think she was way better when she was the nerdy analyst, but then they tried to make her all 'badass,' and it just doesn't fit her," the user wrote. "I also feel like they set themselves up for failure with that storyline because Ziva was always really loved by the fans," they concluded.
Here, the OP refers to former "NCIS" character Ziva David (Cote de Pablo), an ex-Mossad agent who undergoes a similar revenge arc earlier in the series. U/quiltsohard also noticed the similarity between the two on the storytelling front. "I agree 100%. Ellie, the brainiac, was awesome. Badass Ellie just never played," they said. "Plus, I feel like throwing her and Nick together and having her 'disappear' was a replay of Tony/Ziva."
This sentiment was further echoed by users like u/Unique_Reference2826. "Yeah, it literally made no sense as to why she would betray NSA and NCIS after all her dedication to her job," they wrote. "I think they put too many parallels between her and Ziva to try and make them alike." Considering so many fans seem to dislike this storyline, it's undoubtedly a welcome relief for them that Ellie is no longer a core "NCIS" team member.
Ellie Bishop also left the series in a manner similar to Ziva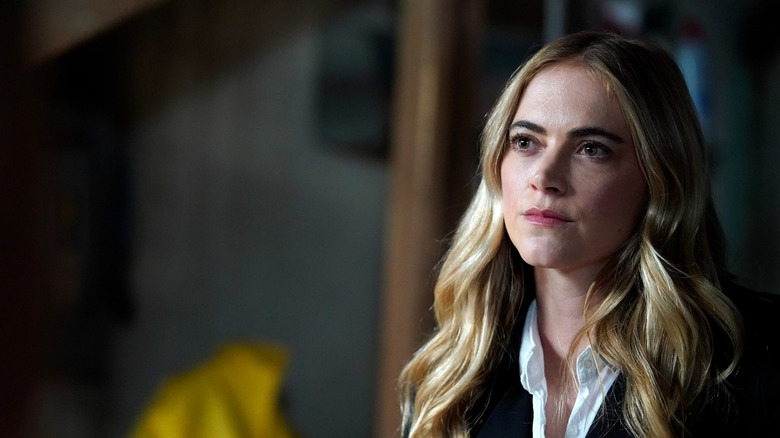 Cliff Lipson/CBS
Ellie Bishop was first introduced back in Season 11 of "NCIS." A former analyst for the National Security Agency, Ellie is a codebreaker and encryption expert before she even joins the titular team, where she remained an active special agent until Season 18 when her character was written out of the show.
The character mysteriously departed the series after taking the fall for supposedly leaking classified intel before kissing Nick Torres (Wilmer Valderrama) and disappearing to become a rogue agent. It was a strangely unsatisfying way to end the seven-season arc of the once more bookish and relatable character. 
Since Ziva was written out of the show in Season 11, when Ellie was promoted to a cast regular, before being seemingly killed off-screen in Season 13, it's easy to see yet another reason why fans would draw parallels between the two "NCIS" characters. Either way, with both characters now retired from the crime procedural, fans can only cross their fingers that they won't see another repeat of this storyline with yet another character at the helm.