Which Characters Has Alysia Reiner Played On Law & Order?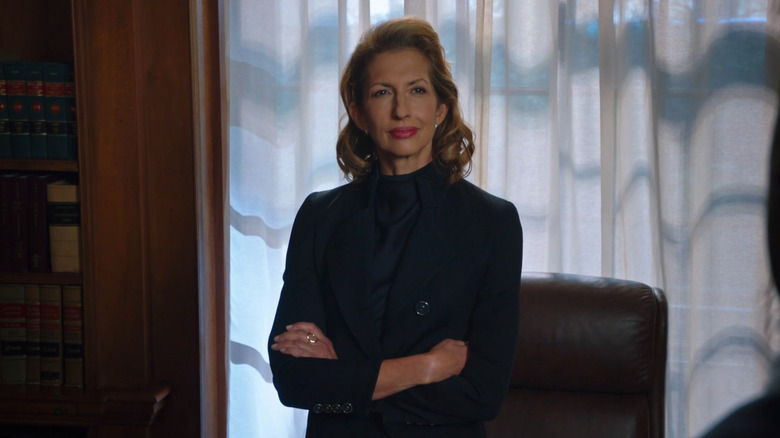 NBC
Sometimes it seems like anybody who's anybody has guest starred on "Law & Order." The series has featured movie stars, successful athletes, comedians, and singers. It's a formula that the other shows in the extended franchise employ, as well. Even "Law & Order: SVU" star Kelli Giddish had a guest spot playing a very different character before landing the role of Detective Amanda Rollins.
Since "Law & Order" has over 20 seasons, it makes sense that the show has had to recycle actors from time to time. There's a long list of guest actors who have appeared on "Law & Order" more than once, and "Orange Is the New Black" star Alysia Reiner is one of them. Reiner did a great job playing assistant warden Natalie "Fig" Figueroa, a tough-as-nails character who initially came off as arrogant, apathetic, and manipulative. However, as the series progressed, Fig became a more sympathetic figure, a transition that gave Reiner the chance to show off the full breadth of her acting skills. Although Fig exudes confidence, audiences often saw her vulnerable side, a duality Reiner brought to her performances on "Law & Order."
Alysia Reiner has appeared on Law & Order three times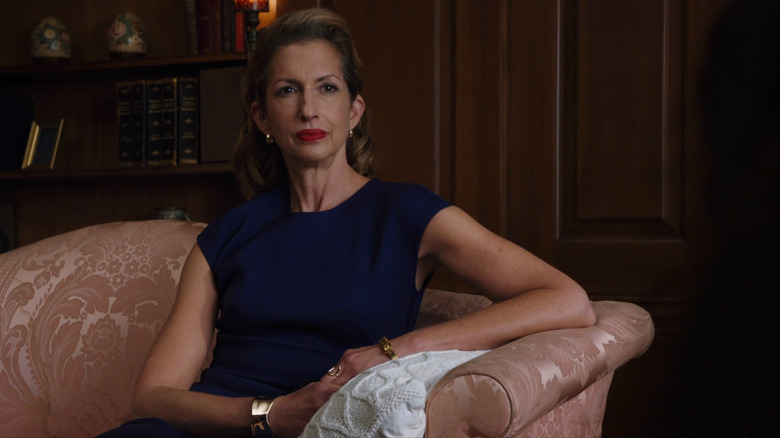 NBC
Alysia Reiner's first appearance on the series occurred in a Season 10 installment called "Sundown," which concerns the suspicious death of a patient at a hospital. Reiner appeared in the episode as a character named Gretchen Stewart. Following that initial performance, Reiner appeared in a Season 20 installment that's dedicated to unraveling a bizarre murder at the center of a web of lies. The episode, called "Love Eternal," features Reiner as Amy Felner, a woman who discovers her spouse is planning an elaborate scheme to divorce her. The character's willingness to work with the police is one of the only reasons her soon-to-be ex-husband is found guilty on all charges. As Amy, Reiner is exacting and blunt, characteristics that she would later bring to Fig on "Orange Is the New Black." 
Most recently, Alysia Reiner guest starred on a Season 22 episode of "Law & Order" titled "Only the Lonely," which focuses on the murder of a crisis management expert named Dana Clarkson (Francesca Faridany). Detectives Cosgrove (Jeffrey Donovan) and Shaw (Mehcad Brooks) start looking into Dana's personal life, only to realize that the real culprit was hiding in plain sight. Devon Miller (Mark Feuerstein), a man who claimed to be Dana's friend, is actually a cold-hearted con man who targets successful women. Miller was also conning a powerful lawyer named Grace Pollard (Reiner). Even though Pollard has a lot to lose by admitting she was played, she ultimately agrees to testify.