Rocky Carroll Earned Himself The Nickname 'Director Director' By Pulling Double Duty On NCIS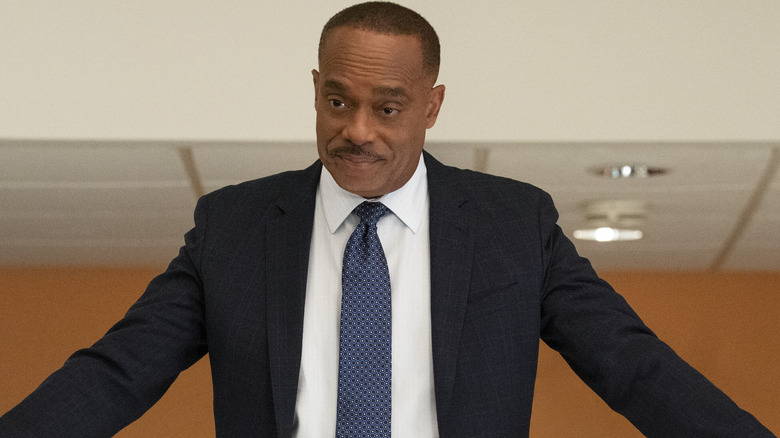 Robert Voets/CBS
Rocky Carroll made his show business bones in front of television cameras thanks to significant stints on "Chicago Hope," "The Agency," and, ironically enough, "Roc." However, the actor's most prolific work, which led to the role he is arguably most recognized for, came with his portrayal of Leon Vance on "NCIS." Vance serves as director of the Naval Criminal Investigative Service, and he made his first appearance in the "NCIS: Los Angeles" series premiere "Identity."
Since joining "NCIS" Season 5 in 2008, Carroll has been credited with 339 appearances so far (per IMDb). However, Carroll attributes his friendship with former co-star Mark Harmon rather than his performing prowess as the reason he landed the part of Vance. "Mark Harmon and I actually met on 'Chicago Hope' back in the '90s," Carroll said in an interview with CBS Bay Area. "We were both members of the cast of 'Chicago Hope' for three seasons. The next time I saw him was during the end of season five of 'NCIS.'"
"My audition had less to do with me auditioning and more to do with Mark Harmon saying, 'I know this guy, I like him, you should hire him,'" Carroll continued. Carroll has put together a terrific tenure on "NCIS" as a thespian, and he easily could have rested on his laurels. But his ambitions pulled him in a new direction in 2015, leading to his novel career expansion behind the camera.
Carroll's acting and directing roles earned him a new nickname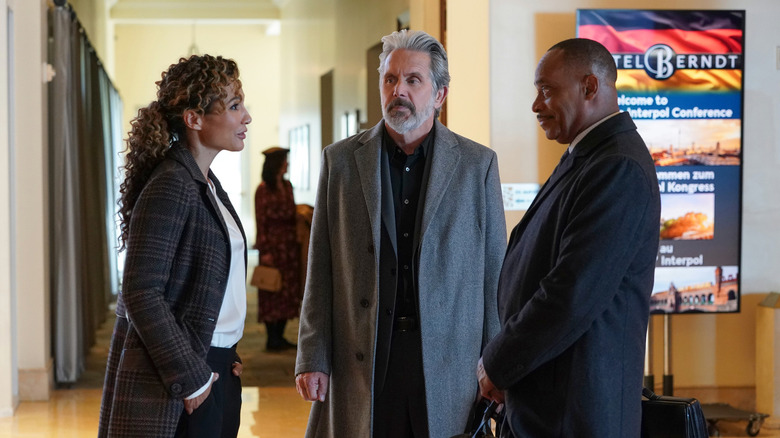 Sonja Flemming/CBS
Rocky Carroll continues to star as Leon Vance on "NCIS," but the directing bug bit the actor and altered his professional destiny. And in the Season 12 episode titled "We Build, We Fight," he made his directorial debut. The behind-the-camera distinction also included a new and unexpected moniker for Carroll. "I've been given a nickname at work when I'm behind the camera," Carroll said in an interview with CBS Bay Area. "I'm now 'Director Director' because I play the director, and I am the director."
Carroll sat in the "NCIS" director's chair for the first time in 2015. "This all came about maybe five years ago now," Carroll continued. "I was curious, and I told the producers I'd like to shadow the director. I had been entertaining the idea of directing. About six weeks later, I was given my first shot. I guess I must have done something right because now I've got 10 or 11 episodes of 'NCIS' under my belt." 
Carroll has helmed at least one show of the CBS police procedural each season since sinking into the director's seat for the first time, but in Season 19, he took on a career-high four episodes (per IMDb). The actor-slash-director has also challenged himself by expanding beyond just "NCIS." In 2020, Carroll tackled the Season 2 episode of "Magnum P.I." titled "May the Best One Win."