Whatever Happened To Detective Jesse Cardoza From CSI: Miami?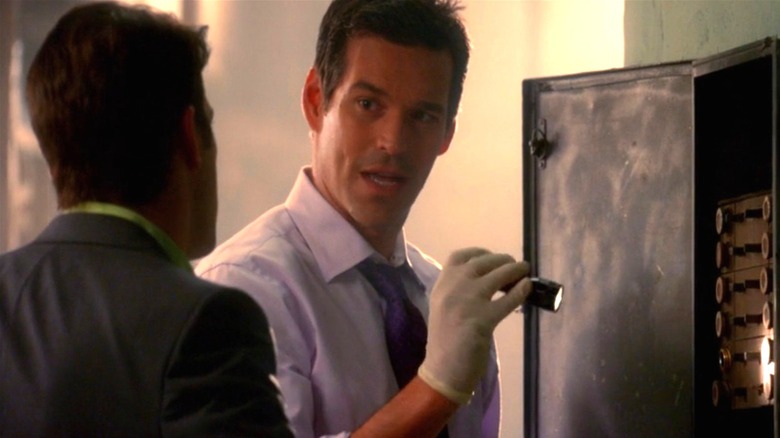 CBS
With its penchant for memorable crime-scene one-liners and plots based on some of the worst crimes ever committed, "CSI: Miami" quickly cemented itself as one of the "CSI" franchise's best spin-offs. With more seasons to its credit, "CSI: Miami" indeed lasted longer than "CSI: NY" and "CSI: Cyber." Fans couldn't get enough of the David Caruso-led spin-off, which had a similar approach to the main "CSI" series but instead placed everything away from Las Vegas. The location change didn't hinder the franchise's successful blueprint for bizarre or grisly cases, which are a must for any procedural drama hoping to capture fans. And just like "CSI," "CSI: Miami" truly shined thanks to its stellar cast.
"CSI: Miami" featured many other beloved characters aiding Horatio Caine in each episode. And some even came into the show relatively late into the fold. For instance, Detective Jesse Cardoza, played by actor Eddie Cibrian, first appeared in Season 8. Initially a former officer who worked alongside Horatio and Megan Donner (Kim Delaney) before the CSI Miami team, he moves back to Miami after years of being a detective in Los Angeles. However, his time with the CSI Miami team ends in Season 9, when one of the series' most disturbing criminals murders him. With such an abrupt end, fans may have wondered what happened to Cibrian after "CSI: Miami."
Cibrian has kept busy after CSI: Miami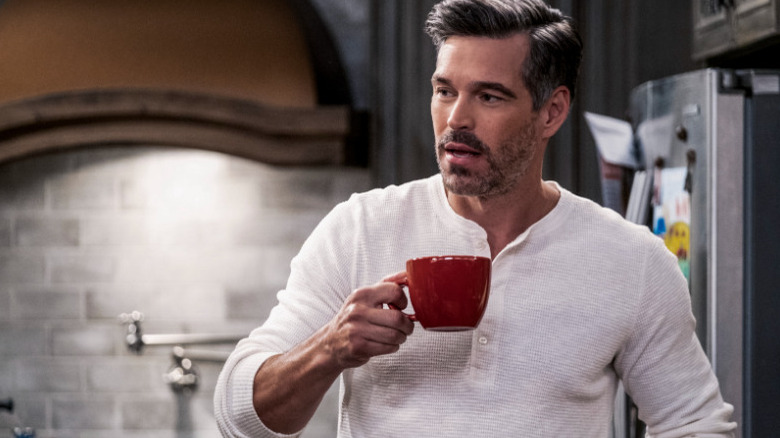 Beth Dubber/Netflix
Before his role as Detective Jesse Cardoza, Eddie Cibrian was already busy with other projects, especially in television. And fortunately, Cibrian continued to have that same momentum post "CSI: Miami." Almost every year after his final 2010 appearance in "CSI: Miami," he has consistently added more hit TV series to his body of work. And some of his most notable roles have included revisiting the world of crime dramas. Cibrian made a few episode appearances as the character Ben Crowley for "Chase" and as Dennis Rockmond in "Rizzoli & Isles." But in 2016, in the role of Captain Ryan Slade for "Rosewood," he finally played a character in charge of things for once.
Lately, Cibrian also had the unfortunate luck of starring in short-lived series. In 2018, he starred as a private investigator named Eddie Valetik in the ABC series, "Take Two." The show, which lasted for only one season, focuses on Cibrian's character teaming up with an actor famous for playing a cop on a hit series. The duo tackles real cases together. In 2021, Cibrian followed up "Take Two" with the Netflix original "Country Comfort." In the show, Cibrian plays Beau, a widowed cowboy with five children who also hires a struggling country singer named Bailey (Katharine McPhee) as a nanny.
"Country Comfort" lasted only one season, but it did afford Cibrian some welcome opportunities. For one, it featured a guest star appearance from his wife, country music superstar LeAnn Rimes. Additionally, Cibrian fulfilled an acting dream of being a cowboy. "It's something in me that just feels just natural," Cibrian said to Cowboys & Indians Magazine. "And it's a part of me, being around horses, doing all that stuff, working hard, treating people politely with respect."