New Joker: Folie à Deux Image Reveals First Look At Lady Gaga As Harley Quinn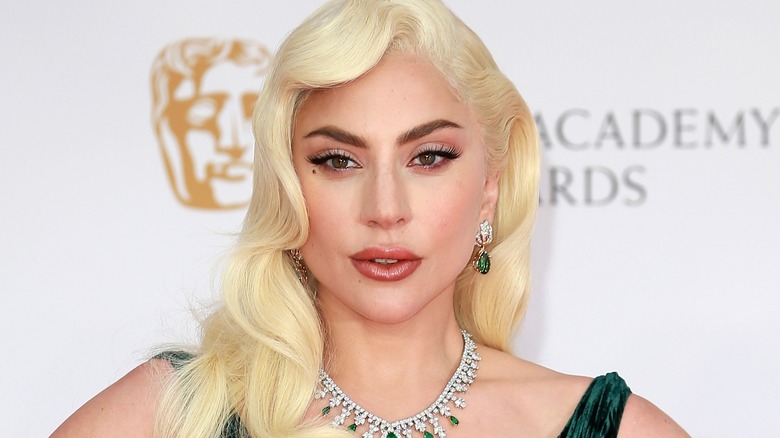 Fred Duval/Shutterstock
In the late 2010s, director Todd Phillips took on a rather unexpected project set in the DC universe: a Joker origin story. Despite the lack of a proper Batman to face him and little more than vague connections to the Clown Prince of Crime's comic book roots, 2019's "Joker" became an undeniable hit. It turned a profit and then some for Warner Bros. and scored Arthur "Joker" Fleck actor Joaquin Phoenix an Academy Award for Best Performance by an Actor in a Leading Role. So, it should come as no surprise that a sequel is on the way.
Titled "Joker: Folie à Deux," the impending continuation of Fleck's story has been shrouded in mystery and intrigue from the moment it was confirmed. While Joker's next steps following the conclusion of the first movie are certainly worth lending some thought to, there's another element of this film that has moviegoers everywhere talking. Music sensation and budding actress Lady Gaga has signed the dotted line to appear, taking on the role of DC Comics and animation favorite Harley Quinn.
After months of speculation about what her take on Quinn will look like, we finally have our first look at Gaga as the character in "Joker: Folie à Deux."
Gaga's Quinn gets up close and personal with the Joker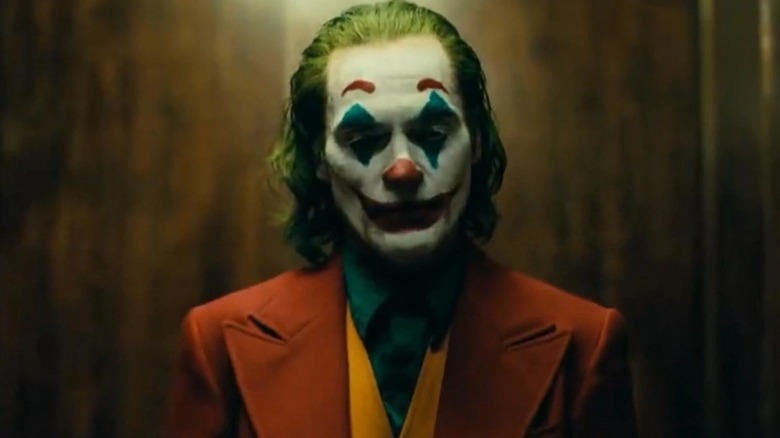 Warner Bros.
On February 14, 2023, Lady Gaga took to Twitter to share a first-look image of herself and Joaquin Phoenix in "Joker: Folie à Deux." The image depicts the Joker and Harley Quinn up close and personal, each with a very different kind of smile stretched across their face. In the picture, Joker seems to be wearing a similar face paint pattern as the one he put together for "The Murray Franklin Show" in the 2019 film. Meanwhile, Quinn doesn't seem to resemble her face-painted comic book counterpart as she does in this gorgeous piece of fan art.
The "Joker" franchise has so far charted its own visual course compared to the print source material, and it will likely keep that trend going for Quinn. Then again, one has to wonder if her origin will be similar to those of previous incarnations. For those unfamiliar, the story traditionally goes that Joker is admitted into Arkham Asylum, and Dr. Harleen Quinzel becomes his psychiatrist. Throughout their sessions, she slowly falls for him and eventually becomes the violent, wild outfit-wearing Harley Quinn we've all come to know over the years. With Fleck in Arkham State Hospital at the end of "Joker," could we see this story come to fruition on the silver screen?
Hopefully, we'll learn more about Lady Gaga's take on Harley Quinn before "Joker: Folie à Deux" hits theaters on October 4, 2024.