NCIS Fans Are Fine With Not Seeing Gibbs Return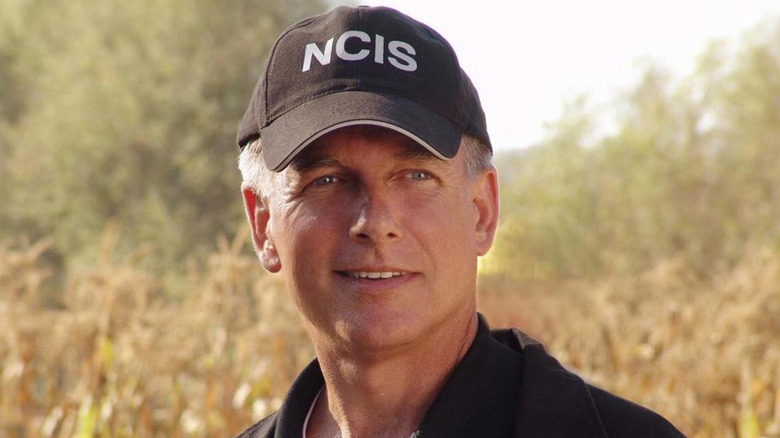 CBS Media Ventures
The Naval Criminal Investigative Service's mainstay character of Leroy Jethro Gibbs made his first appearance during the "JAG" two-part storyline that also served as the backdoor pilot for "NCIS." Fans were introduced to Mark Harmon's guttural, bossy, and often hard to get along with special agent in "JAG" Season 8, Episode 20's "Ice Queen." And Gibb's trademark stare may not be of the same deadly ilk as Medusa's, but it will stop both his colleagues and criminals alike in their tracks, nonetheless.
After his "JAG" debut, Harmon portrayed the character of Gibbs for 18 full seasons, but he retired Jethro's smile and witty ways after the Season 19, Episode 4's "Great Wide Open." The farewell was poignant, but offered a dash of hope for the future. Gibbs shares a heartfelt hug and conversation with McGee (Sean Murray), as they discuss Jethro's decision to remain in Alaska. However, fans may not have seen the last of Gibbs' steely stare.
"What has always drawn me here is the character I play and to keep it fresh and to keep it challenging," Harmon said during an interview (via Entertainment Tonight). "Plot-wise, this character has taken the path that it did. I thought it was honest, and [I'm] okay with [it]. I'm not retired. The character's living in Alaska as far as I know." "NCIS" might have given Harmon an open-ended finale, but some fans would prefer for Gibbs to just keep fishing and lounging his days away in The Last Frontier.
Fans are satisfied with Gibbs' departure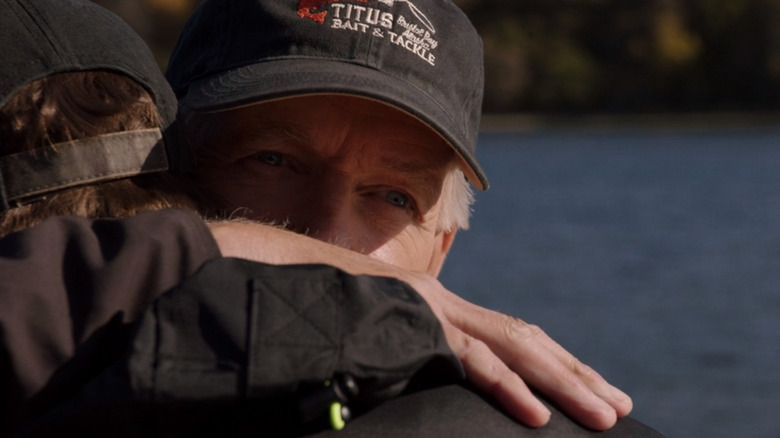 CBS
Agent Jethro Gibbs (Mark Harmon) retires from "NCIS" during the character's farewell appearance, and some fans aren't keen on him ever returning, even if the character is still alive and well in Alaska. "Season 19, Episode 4 gives him a great sendoff, and I fear that if he comes back the writers will mess it up, and it will ruin the peace he now has," u/benb223 posted on Reddit. Gibbs departure from the show gave him an adequate adieu, but some enthusiasts were truly happy to see him go. "Gibbs needs to stay gone, for good!" Redditor u/Middle-Leader-2293 commented.
"I think the ship sailed on Gibbs appearing," Redditor u/Karl_Racki wrote. "When I read he wanted his character killed off, I figured he was done appearing and having that role." Other fans of "NCIS" worry Harmon coming back would mean a death sentence for Gibbs. "I'm perfectly fine with his exit from the show: surrounded by nature and experiencing a sense of calm and peace that [by his own admission] he hadn't had since Shannon and Kelly's deaths," Redditor u/HelpImAwake insisted.
U/HelpImAwake also stated that seeing Gibbs go out the way he did was far better than having the character return only to be killed off. For other followers of the CBS series, a Harmon-less "NCIS" is painful to watch. "I miss Gibbs!" Redditor u/MaineBoston posted. And others find Jethro's absence simply too much to bear. "I stopped watching completely after Gibbs left," u/ghostgoddess7 remarked.