The Last Black Man In San Francisco Is A Big Reason Jonathan Majors Was Cast As The MCU's Kang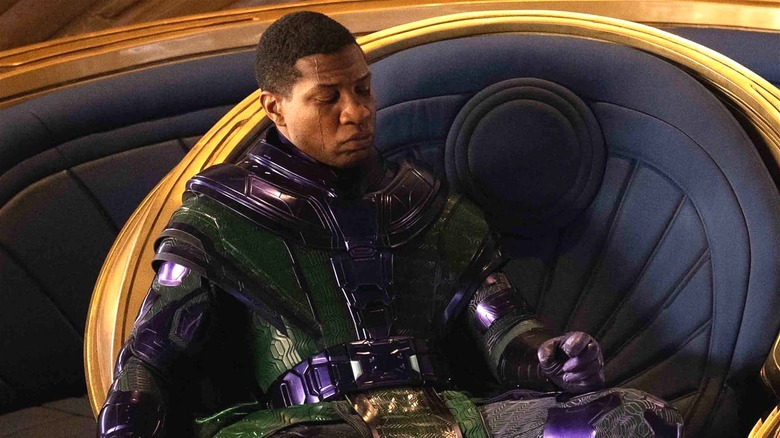 Marvel Studios/Disney
"Ant-Man and the Wasp: Quantumania" is set to fire things up for the transition between Phase 4 and Phase 5 of the MCU. With Kang (Jonathan Majors) set to take over from Thanos as the new big bad against The Avengers, fans have plenty of reasons to get excited about where their favorite cinematic universe is heading in 2023 and beyond.
However, with the first batch of reviews for "Ant-Man and the Wasp: Quantumania" looking a bit more tepid than expected, fans might need to adjust their expectations of this version of Kang's villainous debut. Still, with Peyton Reed — who directed the first two "Ant-Man" films — set to return with this game-changer of a story, fans can at least expect the film to be as competent as its predecessors.
Furthermore, with the talented Majors joining the cast, audiences can look forward to at least one more heavy-hitter putting in excellent work on screen as well. In fact, seeing Majors in action was a big reason why Reed decided to cast him as Kang the Conqueror.
Peyton Reed loved Majors in The Last Black Man in San Francisco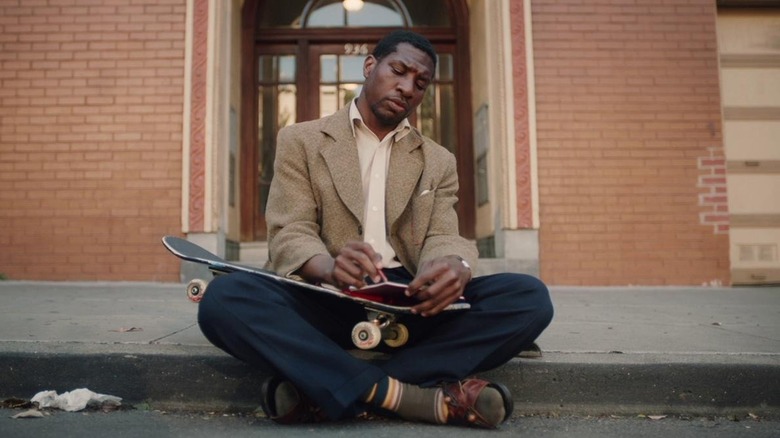 A24
Kevin Feige stopped by Entertainment Weekly to talk "Ant-Man and the Wasp: Quantumania" and the upcoming Phase 5 of the MCU, and he had plenty of anecdotes and details to share about how things are coming together. One of the most interesting, though, was that Peyton Reed wanted to cast Jonathan Majors after seeing him in Joe Talbot's A24 film, "The Last Black Man in San Francisco."
"I mean, 'The Last Black Man in San Francisco' was a huge reason we cast him," Feige shared. "Peyton Reed was a proponent of Jonathan's from the very start. We knew we were casting him for at least 'Loki' Season 1 and 'Quantumania' at the same time. Working with both the 'Loki' team and Peyton and the 'Quantumania' team, we thought Jonathan would be incredible for their different incarnations of those characters. And spoiler: He was," Feige concluded.
Considering that "The Last Black Man in San Francisco" made a meager $4.6 million at the box office, it speaks to Reed's cinematic bonafides that he seeks out smaller-scale films like that and that they help to inform his casting choices. How many further films and television series in the MCU Majors will be a part of remains to be seen, but it's safe to say that he'll likely make for a memorable villain in Phase 5.