Kathryn Newton Embodied Cassie And Took A UCLA Physics Class After Ant-Man 3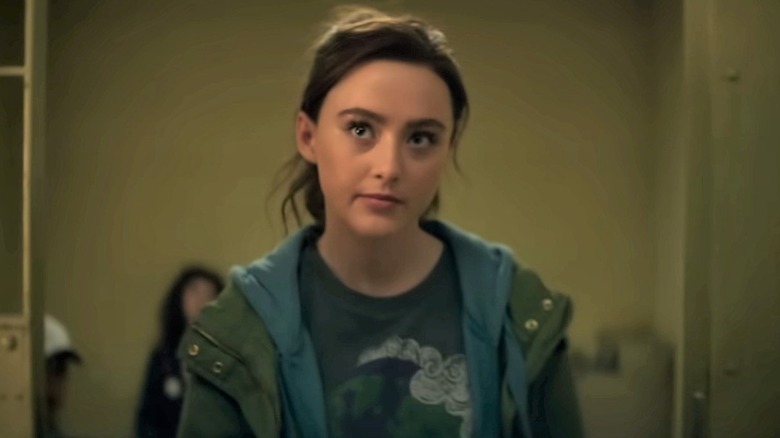 Marvel Studios/Disney
Method acting is all the rage in Hollywood. Hopefully, actors do the kind of method acting where you read a history book about the character they're playing as opposed to mentally torturing their castmates. Fortunately, Kathryn Newton decided to go with the former route when it came to her role as Cassie Lang in "Ant-Man and the Wasp: Quantumania."
Cassie is the daughter of Avenger Scott Lang, a.k.a. Ant-Man (Paul Rudd). As evidenced by the trailer, she takes after the Pyms and Van Dynes by pursuing an interest in science and the quantum realm. She's the one who comes up with a device, allowing her to communicate with this other world. Unfortunately, it appears it backfires on her, sucking in the Ant-Man crew into a minuscule adventure. 
Cassie Lang follows in a long lineage of super genius characters in the Marvel Cinematic Universe, and after filming wrapped, Newton still wanted to get inside her character's mindset. She recently related how she took a UCLA physics class for fun and did pretty well during it. 
Kathryn Newton got an A in her physics class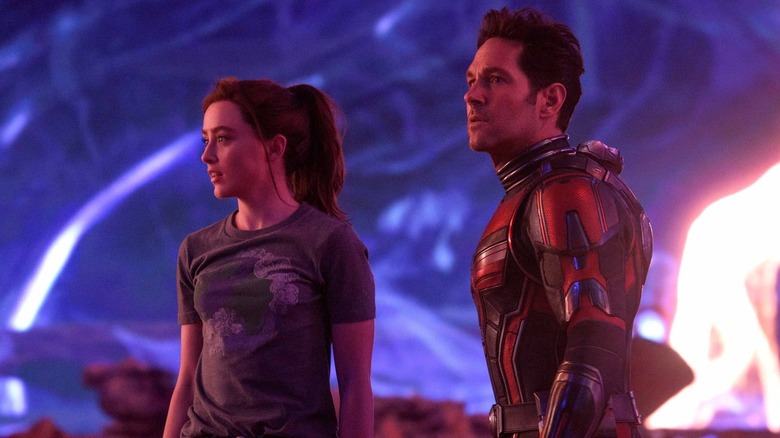 Marvel Studios/Disney
After filming a project as massive as "Ant-Man and the Wasp: Quantumania," it would make sense if Kathryn Newton wanted to take a break for a little bit. But during an interview with Seth Meyers, she revealed that when she was bored after production, she instead signed up for a UCLA physics class. She stated, "After I finished the movie, I didn't have a job. I was very bored, so I signed up for a physics class at UCLA. And I did that. And I got an 'A,' thank you."
Newton probably isn't ready to build a device to communicate with miniature dimensions, but it's nice to see that her involvement with the film encouraged her to pursue further knowledge on the subject. She went on to describe her experience in the class, which sounds like it took place over Zoom. Apparently, she was far more well-dressed than her classmates because she only knew of what to wear to college from movies. She went on to say, "Everyone was in sweatpants. I was the only one in a collared shirt."
With the prospect of a Young Avengers line-up forming in the MCU, it's safe to say we haven't seen the last of Cassie Lang. Hopefully, her newfound science education will come into play in future projects down the line.