Seinfeld Writer David Mandel Considers The Show A Watermark For American Comedy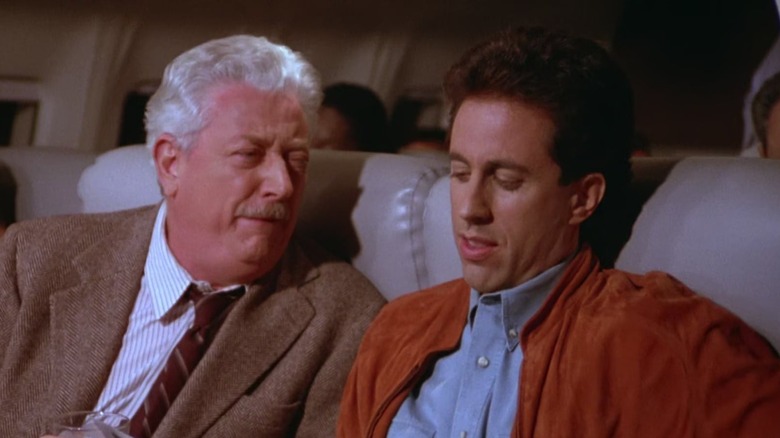 NBC
Few shows — if any — can lay claim to being about absolutely nothing. Well, except for "Seinfeld," which has worn its lack of an actual worthwhile plot as a badge of honor for decades now, and it's adored by fans around the world for it.
Running from 1989 to 1998, "Seinfeld" chronicles the woefully uneventful lives of four friends, Jerry Seinfeld (Jerry Seinfeld), the often terrible George Costanza (Jason Alexander), Elaine Benes (Julia Louis-Dreyfus), and Cosmo Kramer (Michael Richards). Although, if you ask any of them, they'd make it seem like they were living the most exciting lives out there as they navigate endless inconsequential social interactions, petty feuds, and the like. Simply put, "Seinfeld" makes the mundane entertaining, hence why it remains so ingrained in popular culture long after its farewell.
In fact, former "Seinfeld" writer David Mandel even considers the show to be a watermark of American television (despite its unexpectedly divisive first season). Here's how he came to this conclusion.
Mandel applauds Jerry Seinfeld for allowing co-stars to thrive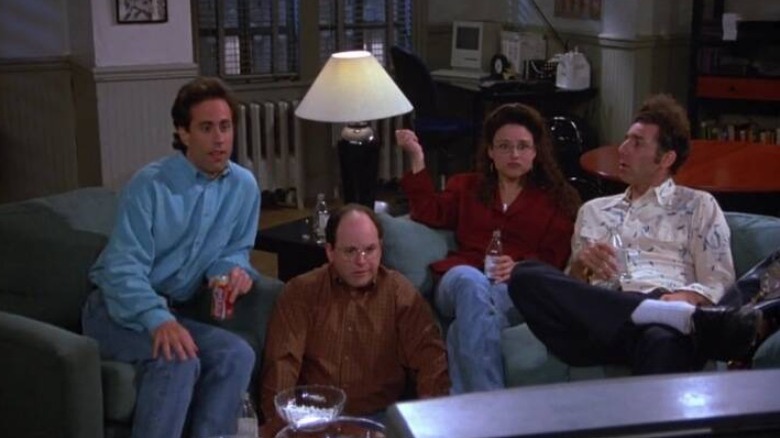 NBC
While in town for the Austin Film Festival in 2019, David Mandel sat down for an interview with KVUE. "Seinfeld" was a big part of that conversation, with Mandel explaining why it's such an essential piece of American comedy. According to him, there are shows before it and those after it, describing it as something of a benchmark in sitcom history. However, he adds that Jerry Seinfeld's nature also went a long way in helping the series thrive. "When you look back on that show, how he let the other three people be so funny on a show called 'Seinfeld,'" Mandel said, adding that Seinfeld wanted his co-stars to feel comfortable alongside him.
Of course, Mandel's assessment comes with some bias considering his part in "Seinfeld." But even to Rolling Stone, arguably one of the foremost entertainment publications in the world, it seems Mandel's claim isn't too far off. In a list of the 100 greatest sitcoms of all time, "Seinfeld" clocked in at number three — losing only to "Cheers" and "The Simpsons." Naturally, lists like this are subjective, and it's fair to disagree with them, but it's worth noting how widespread admiration for the series has become.
"Seinfeld" may not be everyone's cup of tea, but it's indisputable that it's one of the most influential sitcoms ever to reach the airwaves.