Seinfeld's First Season Was More Divisive Than We'd Expect From The Legendary Sitcom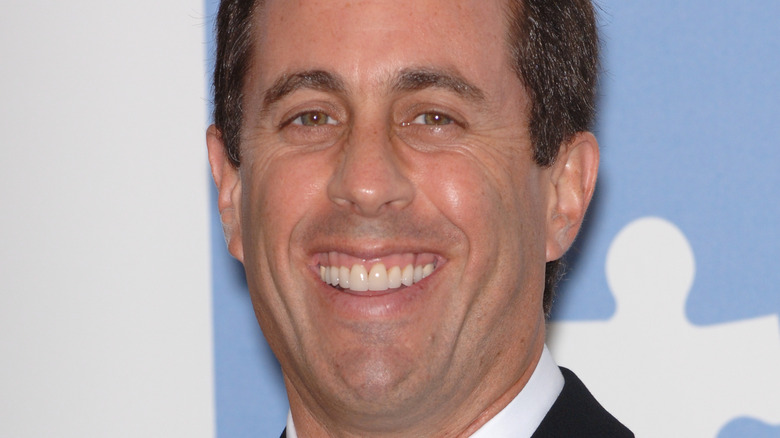 Featureflash Photo Agency/Shutterstock
There's no getting around the fact that "Seinfeld" is an iconic TV show. Larry David and Jerry Seinfeld's brainchild depicted a fictionalized version of the comedians' lives in New York City, rounding out the cast with Jason Alexander, Julia Louis-Dreyfus, and Michael Richards.
"Seinfeld" hit its stride in the early '90s, earning an outstanding 68 Emmy nominations as it became a staple television sitcom. Overall, the series holds an impressive 89% on Rotten Tomatoes, an aggregate across its nine-season run. Numerous seasons have earned the illustrious 100% on the review site, with many top critics using words like "marvelous" and "special" to describe the show. "Seinfeld is one of the most natural comedies on television," Eric Mink of the St. Louis Post-Dispatch (via Rotten Tomatoes) said about Season 2. "A show that rings with truth and familiarity, as well as laughter and just plain silliness." Francis David of The Atlantic said people should drop everything to watch whenever they get the chance. Those two reviews only just scratch the surface of critics' praise for the show.
With so many positive reviews coming the show's way, one would think that "Seinfeld" got nothing but praise, but that's not exactly the case, as Season 1 is full of tumultuous reviews.
Season 1 of Seinfeld didn't win over all critics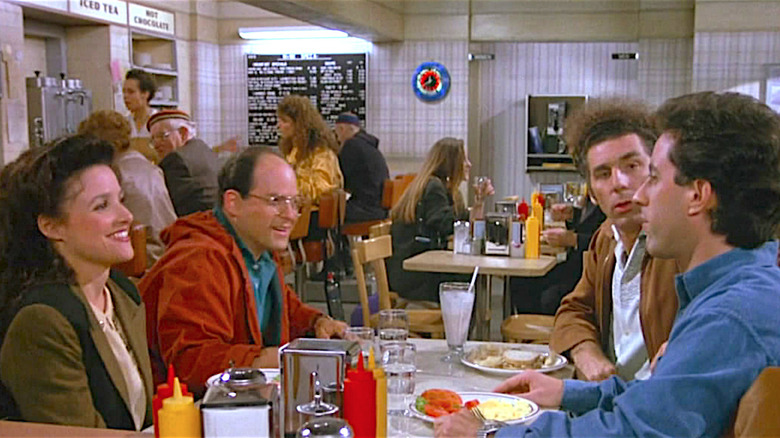 TBS/YouTube
Contrary to popular belief, it wasn't always smooth sailing for the Seinfeld crew. In fact, some critics met the show's first season with pretty negative reviews, though "Seinfeld" Season 1 retained a Certified Fresh rating on Rotten Tomatoes. Ed Siegel from the Boston Globe said, "'Seinfeld' alternates between cuteness and contrivance," continuing to say the series doesn't offer anything new to the TV industry. The Sacramento Bee's Bob Wisehart noted the concept of the show probably looked really good on paper, but it didn't live up to any of those aspirations. The critic went the extra distance to express his disdain for the series, saying its inability to choose between stand-up and situational comedy resulted in entertainment schizophrenia.
The Pittsburgh Post-Gazette didn't want the rest of the "Seinfeld" gang to think they were safe, ripping into each of their characters without remorse. "But whose life is it, anyway?" the paper asked. "Not the real [Jerry] Seinfeld's, to be sure, but that of the character he portrays, who counts among his friends a likable kvetch (Jason Alexander), a neighbor (Michael Richards) whose schemes are as vast as the space between his ears, and an ex-girlfriend (Julia Louis-Dreyfus) with whom he still spends much of his time. These are not people so much as character types from a network programmer's bible."
Interestingly enough, both Richards and Louis-Dreyfus would go on to win Emmys for their portrayals of Kramer and Elaine. Jason Alexander and Jerry Seinfeld would also receive nominations but never made it over the hump. After all of the success of "Seinfeld," it would be interesting to see how these critics felt about the show as it continued.