Sarah Chalke Joins Friends From College Season 2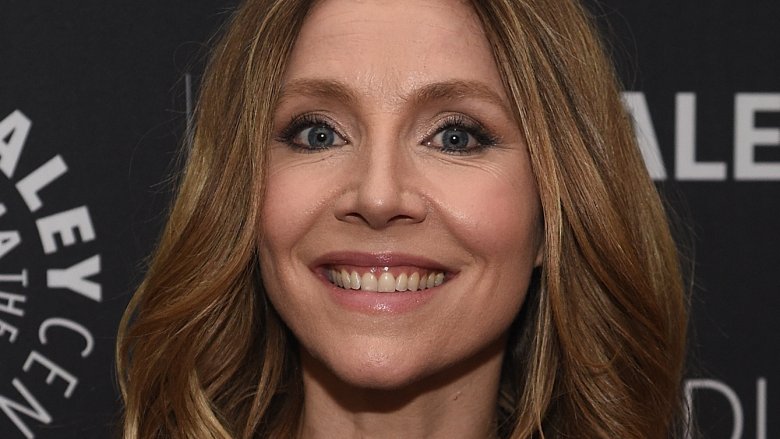 Getty Images
A Scrubs alum is joining the Friends From College. According to Deadline, Sarah Chalke, best known for playing Dr. Elliot Reid on the NBC sitcom, is going to have a recurring arc on the Netflix comedy's upcoming second season.
Friends From College, from Forgetting Sarah Marshall duo Nicholas Stoller and Francesca DelBanco, stars Keegan-Michael Key, Fred Savage, Annie Parisse, Nat Faxon, Cobie Smulders, and Jae Suh Park as a group of former friends from Harvard who find themselves at different stages of their lives both professionally and domestically as they all stare down their forties. The first season was not met with positive reviews from critics, earning a 23 percent on Rotten Tomatoes, although it did better with audiences, sitting at a 74 percent audience score on the same platform.
Chalke is set to play a "major recurring role" on the eight-episode second season as Merrill Morgan, described as "a Park Avenue WASP personified." A divorced mother to a teenage boy, Merrill is said to be the "Alpha" to everyone she encounters and is described as being "Gwyneth Paltrow minus the West Coast mellowness." Merrill's connection to the group comes thanks to Faxon's Nick, who she briefly dated in college. The two will reconnect at a party in the first episode of the season, where Nick's friends decide that the two are meant to be together.
Chalke's non-Scrubs roles include a recurring guest arc on How I Met Your Mother, alongside Smulders. She has also appeared on Mad Love, How to Live with Your Parents (For the Rest of Your Life), Rick and Morty, Backstrom, and Roseanne. This marks her second partnership with Netflix; she recently signed on to lead their animated series Paradise, P.D.
Friends From College season two does not have a premiere date yet.