Asher Grodman Says Ghosts' Pilot Is The Best He Ever Read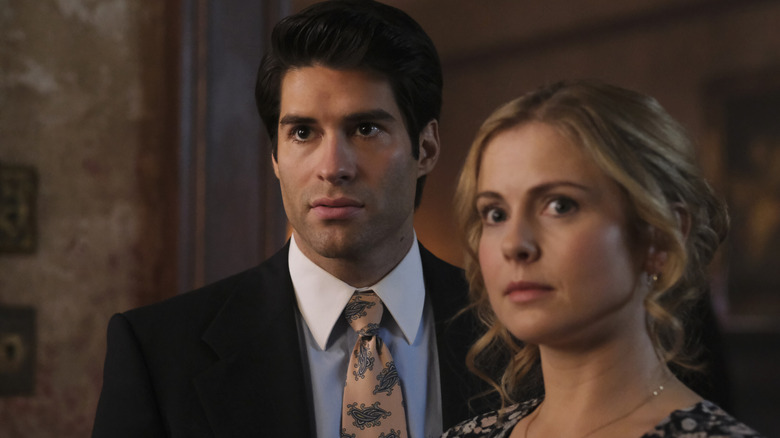 Bertrand Calmeau/CBS
"Ghosts" has proven to be a surprise hit for CBS. Based on a British show of the same name, the American version follows a couple who move into a new home that happens to be infested with the spirits of those who died on the property. This causes problems for the couple because Samantha (Rose McIver) can see and hear the apparitions while her husband, Jay (Utkarsh Ambudkar), can't.
The show has found success with critics and audiences alike on Rotten Tomatoes. Kelly Lawler of USA Today referred to the show as a "surprisingly chipper comedy about being dead." And clearly, CBS is enjoying the crowds the series brings in. Before Season 2 was even over, CBS renewed it for Season 3, meaning the delightful macabre premise will continue enchanting viewers for some time. 
But the show's success wasn't a surprise to everyone. Cast member Asher Grodman, who plays Trevor, knew the series was good just by reading the pilot. He just had some trepidation when it came to actually getting the sitcom into production. 
The Ghosts pilot was the best first episode Asher Grodman ever read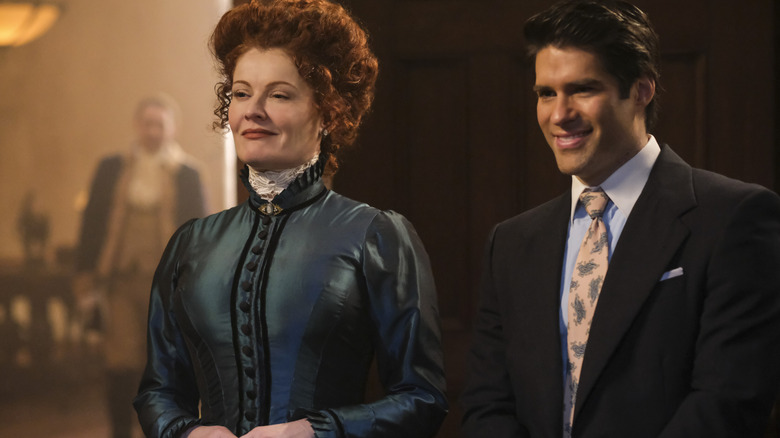 Bertrand Calmeau/CBS
When it comes to getting a TV show on the air, it all comes down to having a strong pilot. Pilots are rarely the best episode of a series, but they should do an adequate job of setting up the central plot and overarching narrative of the show. An audience should know precisely what they're getting into with those first 30 minutes, and "Ghosts" does a commendable job with its first episode. 
Asher Grodman certainly thought so, as he told CBS Mornings that he loved the script. When asked about his initial thoughts regarding the premise, Grodman responded, "The second I read this thing, I was like, 'This is the best pilot I've ever read.' And if we could just get it on the air." He went on to praise the fact that there were so many directions the crew could take this idea.
Grodman expanded upon this idea in an interview with Paste Magazine, detailing how he'd been in the business a long time when "Ghosts" came around: "Getting a pilot is like winning the lottery. I'd been doing this for 18 years before Ghosts came along. And I was like, that's never gonna happen. So the idea of getting one of these and it actually going to series, and then not just going to series but being something that people like, and something that I would watch and my friends would watch... I'm so outrageously lucky." And no doubt viewers are lucky, too, knowing "Ghosts" will continue for the foreseeable future.