How Penn Badgley Copes With The 'Taxing' Challenge Of Playing You's Joe Goldberg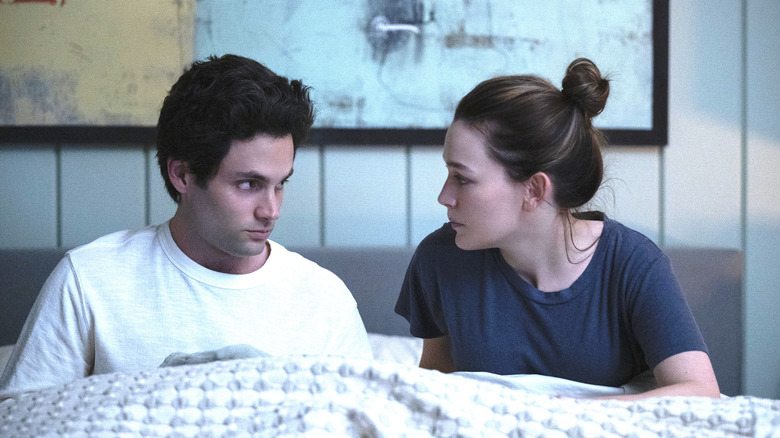 John P. Fleenor/ Netflix
Penn Badgley is used to portraying controversial characters. For six years, he played tortured Brooklyn writer Dan Humphrey in "Gossip Girl" before revealing his true identity as the titular blogger in the series finale. His relationship with Serena van der Woodsen (Blake Lively) culminates in matrimony, even though he has stalked her, written vicious rumors, and generally gaslit everyone he knew. The crimes of Dan Humphrey were the biggest "Gossip Girl" betrayal and certainly hard to top, but Badgley came through with shining colors. In 2018, he brought the character of Joe Goldberg to the masses.
"You" initially aired on Lifetime before being picked up by Netflix in a dark tale that rivals Badgely's previous work. As if dating isn't hard enough, women should now be on the lookout for Joe. The archetypal Toxic Nice Guy turns even more insidious as the protagonist not only stalks and idealizes women but turns to murder. "You" is a satirical look at every dating red flag and how terrifying it is to find anyone trustworthy. Joe has killed, gotten married, and even had a child but has continued to prove he is incapable of change. Delving into this complicated psyche shouldn't be easy, and — according to Badgley — it certainly isn't. The actor has enlisted a particular technique to heal from his character.
Badgley can only overcome Joe through a higher power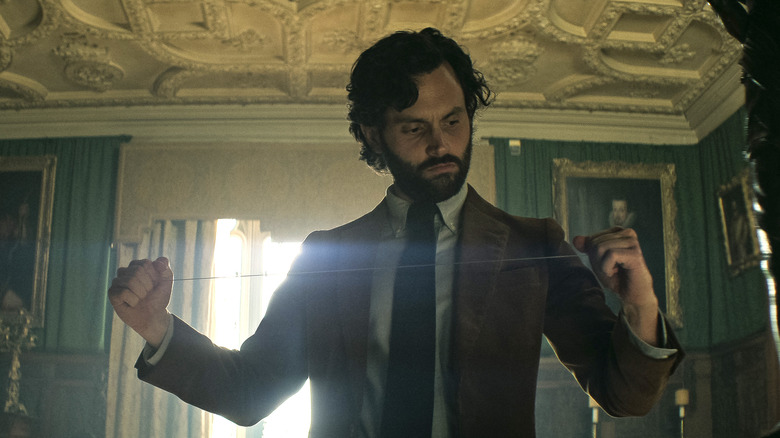 Netflix
Penn Badgley has made no secret about his feelings towards his "You" character. Speaking with MTV News, the actor made it quite clear how deplorable Joe's actions are. Living and breathing Joe Goldberg for the past five years has been a challenging endeavor because of the darkness of the character. Badgley said that he has learned how to cope with Joe through one method.
"I learned the power of prayer. I'm not kidding," Badgley told the outlet. "That is my number one approach to Joe. I use that tool more than any other, both to ground myself after I've had to play him, but also to ground myself in preparation to play him because what I have to do is, it's very heavy." Though there is a troubling camp of fans who romanticize Joe, there can be no doubt about the weight of the material. The twisted humor of the series does not balance hearing Joe's inner and unfiltered thoughts in every episode. Joe claims that he only wants to find true love, but any time he is close, it isn't good enough. He kills his wife, Love (Victoria Pedretti), even though she is probably the best match for him. And now, in Season 5, he is back to his new tricks in a foreign country.
"I have to ground it," Badgley explained. "And it's hard. It's taxing, physically and emotionally and spiritually."