The Highly Collectible Item That American Pickers' Mike Wolfe Says Isn't Worth It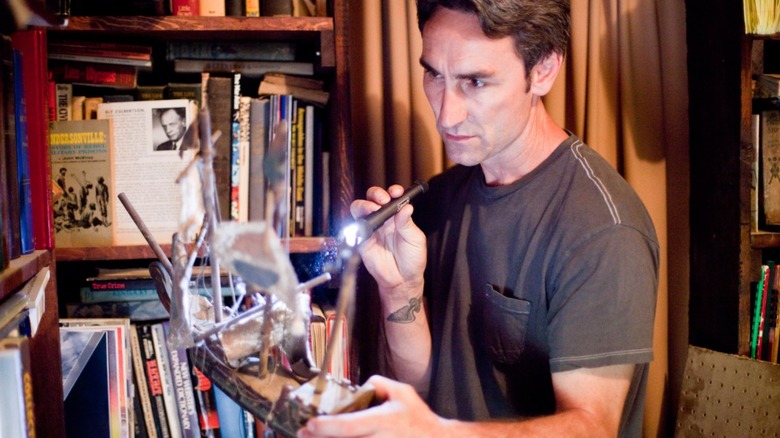 A&E Television Networks
Antiques and collectibles can lead to big income, but as dedicated fans of shows such as "American Pickers" know, it's all about timing. In each episode of "American Pickers," Mike Wolfe, Frank Fritz, and the "Pickers" team follow leads for rare and valuable items they can purchase and sell for profit, often stopping at places they discover along the way in their journeys. So far, the appraisers have discovered and claimed such treasures as Yoda's original prototype from the "Star Wars" franchise and many other fascinating items.
While Fritz left the show in 2021 because of a reported feud with Wolfe, Wolfe is still a prominent expert in the antique and collecting industry. When Wolfe notes something is valuable, collectors take notice. Likewise, if Wolfe says something isn't valuable, people should listen. In an episode of Chattic's Youtube series, host Nicole Sawyer questioned Wolfe on topics ranging from his favorite place to eat a hot dog to one item not worth collecting. As it turns out, Wolfe's answer may or may not surprise you.
Beanie Babies are basically worthless nowadays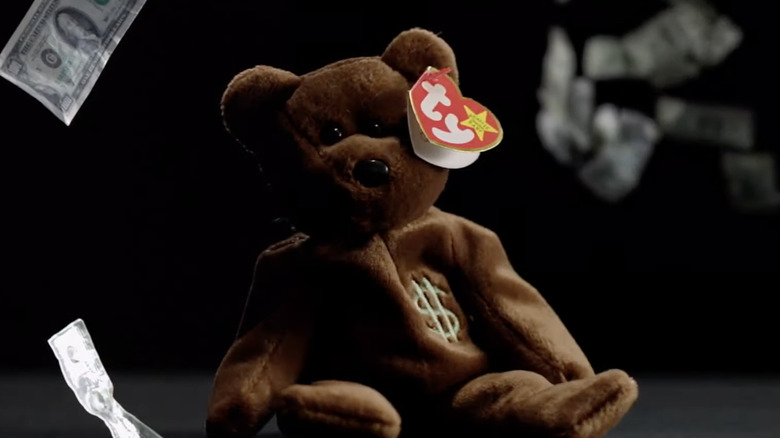 HBO
When asked by Chattic what item wasn't worth collecting anymore, "American Pickers" creator and star Mike Wolfe had a quick and easy answer: Beanie Babies. Beanie Babies were miniature-sized stuffed animals produced by Ty Inc. that became a collecting craze in the 1990s, according to Yahoo! Finance. While some rare Beanies might be listed as high as $129,000 on online auction sites, few collectors seem willing to pay the high price tag. According to Market Realist, too many people own the tiny stuffed animals to make any of them a true rarity for collectors, rendering most of them only worth a few dollars, at most. 
In 2021, HBO aired a documentary titled "Beanie Mania," which chronicled the Beanie Babies' rise and fall from greatness. The documentary noted that the collecting frenzy seemed to start after People published an article about them and their creator in 1996. While interest in the Beanies have been down for a while, the documentary did note that interest in the tiny plush figures could rise again as aging Millennials discover their once-forgotten toys stashed away in their parents' storage. In other words, there's always a chance they'll make a comeback. 
If you're feeling down that your Beanie Babies aren't worth much these days, don't worry. Wolfe also shared his opinion on a collectible people can't seem to get enough of. "Advertising," he said. "Advertising is incredible."